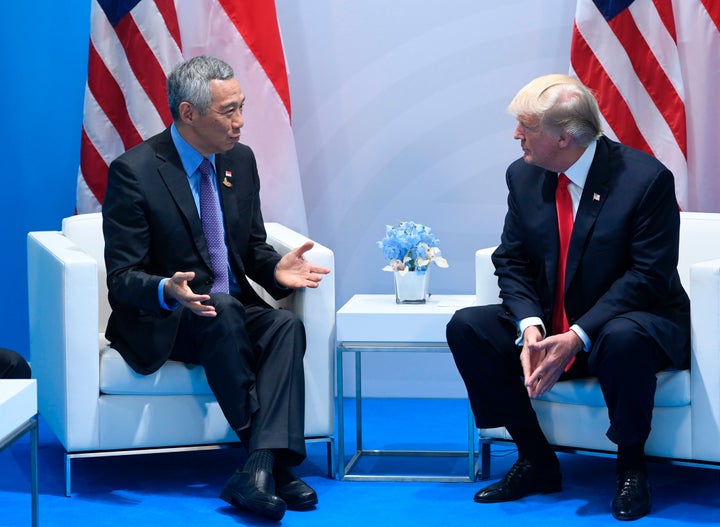 President Donald Trump became the butt of online jokes after the White House and his Instagram account confused Asian leaders' names, titles and countries three times on Saturday, prompting jabs that he can't tell Asians apart.
In the most recent gaffe, Trump's personal Instagram account shared a photo of his G-20 summit meeting with Singaporean Prime Minister Lee Hsien Loong but identified Lee as Indonesian President Joko Widodo.
That same day, the White House misidentified Japanese Prime Minister Shinzo Abe as the President of Japan in a press read-out on their meeting. Though the briefing identified Abe as "President Abe of Japan," Trump correctly referred to him as prime minister in his remarks.
The White House also released a press read-out that misidentified Chinese President Xi Jinping as the president of the Republic of China. Xi is the President of the People's Republic of China, while Tsai Ing-wen is the president of the Republic of China, which is more commonly known as Taiwan.
The distinctions are significant and could have been seen as a slight to Beijing, as China sees the island of Taiwan as a breakaway province, while Taiwan's government asserts it is an independent country.
Popular in the Community