Once again, a White House press conference has left viewers with more questions than answers regarding the Trump administration's stance on disgraced former staff secretary Rob Porter.
On Monday, White House press secretary Sarah Huckabee Sanders further muddled the administration's messaging on Porter, who left his position last week after new reports alleged he physically abused his two ex-wives.
During a press briefing, Huckabee Sanders repeatedly said "the president and the entire administration take domestic violence very seriously" and that he "supports all victims of domestic violence" when reporters pressed her to clarify President Donald Trump's position on Porter and his accusers.
But just days earlier, some reporters noted, Trump had tweeted that he sympathized with lives and careers that are "being shattered and destroyed by a mere allegation."
Huckabee Sanders pushed back when reporters asked why Trump has yet to make his own statement in support of domestic violence victims. She said she could speak directly for Trump and that his silence had no bearing on how seriously he takes such accusations.
"I think the president of the United States hopes that all Americans can be successful in whatever they do. And if they've had any issues in the past ― I'm not confirming or denying one way or another ― but if they do, the president wants success for all Americans," Huckabee Sanders said.
White House chief of staff John Kelly has said that Porter was gone from his job 40 minutes after Kelly discovered the abuse allegations against Porter were credible. Huckabee Sanders said on Monday that Porter was out "within 24 hours."
Both claims are at odds with multiple reports that Kelly, who had first hired Porter, has known about the accusations for months and understood they were the reason the Porter had not received a full White House security clearance. Even after the abuse allegations emerged, Kelly said he stood by an earlier statement that Porter is "a man of true integrity and honor."
Huckabee Sanders also avoided saying why Porter was allowed to handle sensitive information without a full security clearance. She instead turned security concerns back onto reporters.
"Frankly, if you guys have such concern about leaking classified information, there's plenty of it that has leaked out of the Hill, out of other communities, well beyond the White House walls," she said. "If you guys have real concerns about leaking out classified information, look around this room. You're the ones that publish classified information and put national security at risk."
Before You Go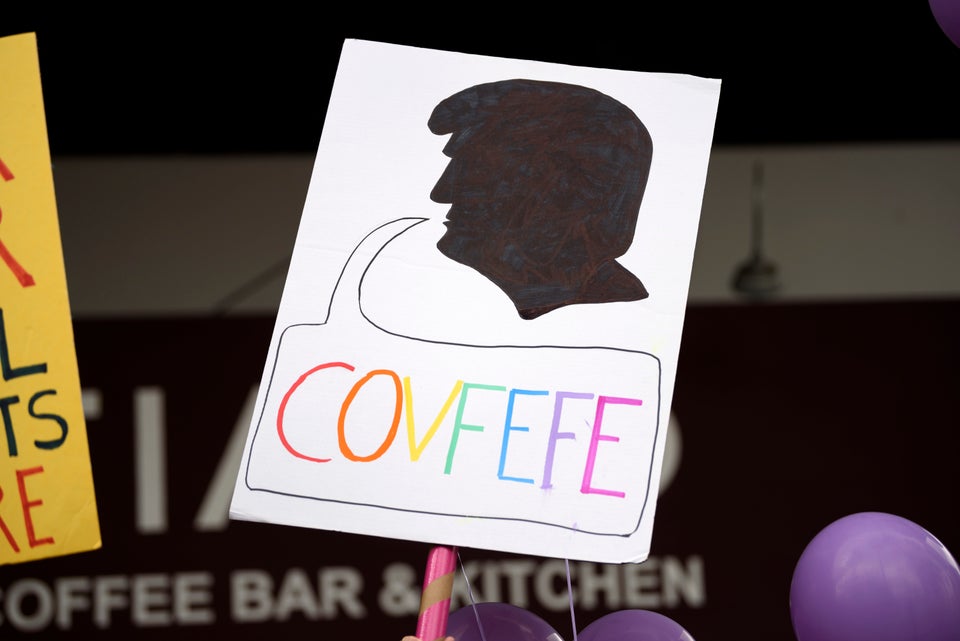 Donald Trump's 10 Best Days As President
Popular in the Community