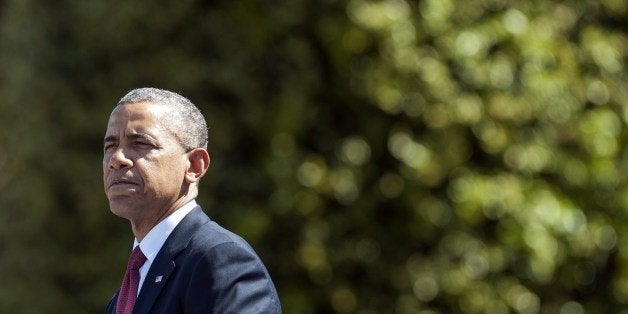 WASHINGTON -- Last week, the Obama administration hosted a forum on working fathers intended to spotlight the need for family friendly policies at workplaces. The guest of honor was Daniel Murphy, second baseman for the New York Mets, who skipped a game in March to be present at the birth of his son.
At the time, the decision earned Murphy a bit of scorn from certain corners of the sports talk radio universe. But most of the public's reaction to his decision was positive. And with the White House working to drum up interest ahead of its Summit on Working Families, scheduled for June 23, Murphy's story served as a compelling illustration of how workplace attitudes still need to adjust to modern family realities.
But the focus on working fathers raises questions about the Obama administration's own family leave policies. Is the White House actually practicing what it preaches when it comes to its employees?
It's not an easy answer to find, as the White House doesn't make it public. But according to Jessica Santillo, a spokesperson for the administration, the White House "provides up to six weeks of paid leave and employees can use any of their accrued leave, such as sick or annual leave, or unpaid leave, for the other six weeks." This applies to mothers and fathers alike and encompasses cases of "birth or adoption; leave to take care of a sick parent or close family member or child; or can also be used to take time off if you are sick or injured yourself."
The White House does not provide on-site day care for mothers with young children, an Obama administration official told The Huffington Post. However, it has "installed more nursing mother rooms on the White House campus, and provides emergency low-cost backup child care."
Those who have taken advantage of the leave seem to greatly appreciate it.
"Paternity leave was, without question, one of the best things I've done for my family," said Nick Papas, a former spokesman for the administration. "It wasn't easy and left me with even more respect for parents who choose to care for their kids full time. I know I'm incredibly lucky and I am beyond grateful that I had the chance to spend the time caring for my son."
So how does the White House's policy compare to other employers?
There is no national maternity leave policy in the United States, which makes it a bit of an anomaly across the globe. A recent survey by the United Nations' International Labour Organization found that only two other countries and territories among the 185 surveyed did not provide cash benefits to women during maternity leave: Oman and Papua New Guinea. As the Los Angeles Times recently noted, in Canada, women can get "up to 50 weeks of leave at up to 45% of pay" while "the Danes and Serbs can take 52 weeks at full pay."
In that context, the White House's policy is bare-bones. Compared to what other federal workers get, however, it's downright generous. Federal workers are entitled to 12 weeks off for the birth of a child and care of a newborn, per the Family and Medical Leave Act guidelines. But they are not entitled to pay during that period.
The White House wants to change that. Santillo noted that the president strongly supports bills to provide more flexibility and paid leave to parents. Rep. Carolyn Maloney (D-N.Y.) has spearheaded several, including the Federal Employees Paid Parental Leave Act, which gives workers "four administrative weeks of paid parental leave in connection with the birth or placement of a child for adoption or foster care." The bill currently has 21 cosponsors, all Democrats, and is languishing in the House of Representatives.
"It is true that federal employees generally do not have access to paid family leave, and it would require legislative action by Congress to create such a benefit. We have supported legislation that would do just that," said the administration official. "And as we examine solutions for all Americans in both the private and public sectors, we hope that Congress also acts to grant this benefit to workers across the federal government."
Before You Go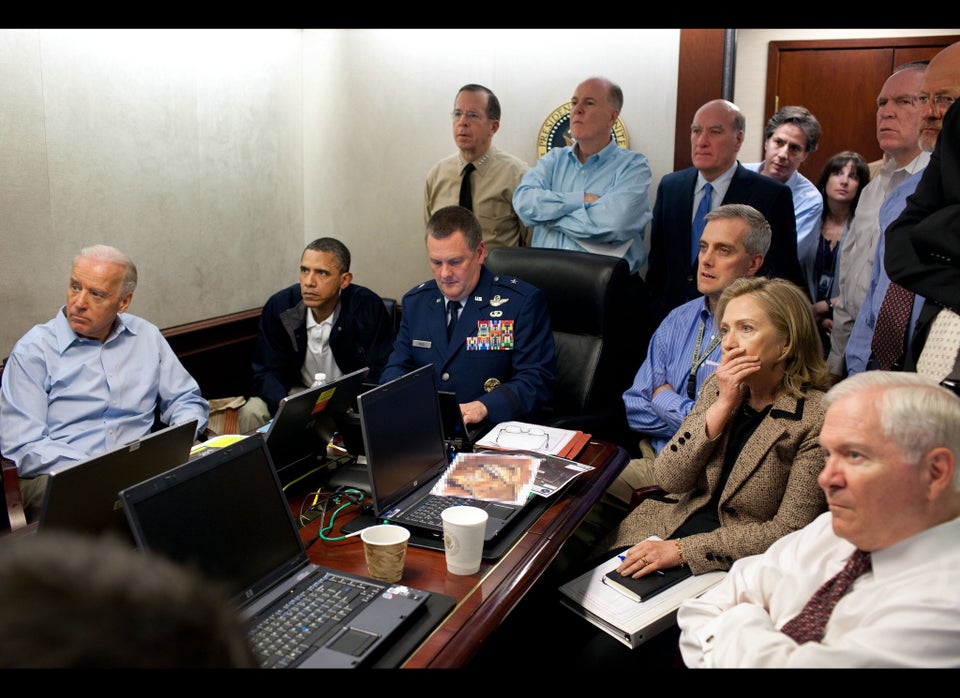 Most Iconic Photos Of Obama's First Term
Popular in the Community