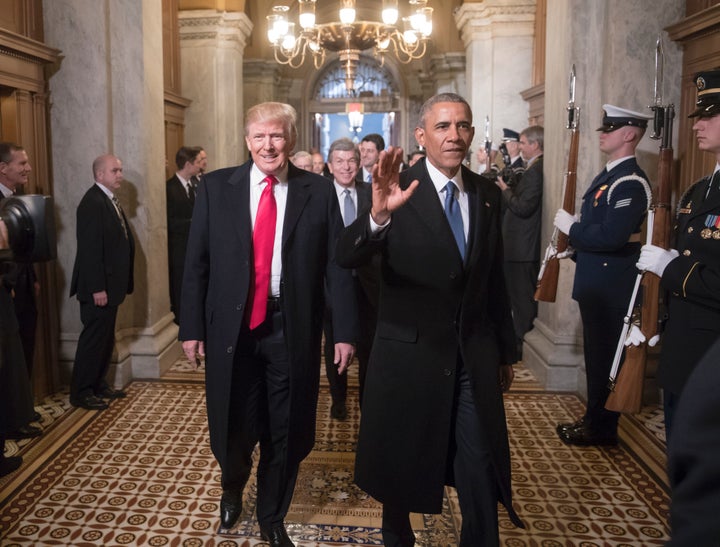 A petition on the White House website demanding the release of Trump's tax returns exceeded the 100,000-signature threshold needed for an official response less than 24 hours after Trump's inauguration.
The petition, created by an anonymous American with the initials A.D., asks the federal government to explain what it is doing to "immediately release Donald Trump's full tax returns, with all information needed to verify emoluments clause compliance."
"The unprecedented economic conflicts of this administration need to be visible to the American people, including any pertinent documentation which can reveal the foreign influences and financial interests which may put Donald Trump in conflict with the emoluments clause of the Constitution," a brief description of the reason for the petition states.
The emoluments clause is a provision of the Constitution preventing elected officials from accepting gifts, pay or titles from any foreign ruler or government.
Leading ethics experts from previous administrations have argued that Trump risks violating the clause, since he has failed to sell his vast financial holdings and place them in a blind trust as past presidents have done.
Of course, to understand the potential ways in which Trump might run afoul of the constitution, Americans would need a clear idea of his finances. But that would only be possible if he released his tax returns. In a break with four decades of precedent, Trump refused to do so during his campaign.
Former President Barack Obama created the webpage for citizen petitions on the White House web site in 2011 as part of a promise to make government more open to the people. If a petition garnered 100,000 signatures within 30 days, it would elicit an official White House response within 60 days.
Although the Trump administration immediately removed the White House web site's page on climate change, it kept the petition system Obama created intact.
Of the four petitions submitted since Trump's inauguration on Friday, just the one about the president's tax returns has received the necessary number of signatures.
How will Trump's first 100 days impact you? Sign up for our weekly newsletter and get breaking updates on Trump's presidency by messaging us here.
Popular in the Community