"Designate the Republican party a terrorist organization for repeatedly threatening the full faith & credit of the U.S.A. ... since repeatedly threatening to default on the full faith and credit of the United States over and over again every time you don't get what you want is essentially economic terrorism," the petition reads, forecasting what is likely to be a mid-October showdown.
The petitions aren't likely to be taken seriously -- neither has more than a few hundred signatures out of 100,000 required for a White House response -- but they do reflect a tone that has been used to criticize the hardline Republican approach to the ongoing debate over funding the government and avoiding a looming shutdown.
House Republicans have repeatedly included anti-Obamacare riders in their versions of a short-term bill to keep the government open after midnight on Tuesday. While the Democratic-controlled Senate has agreed on the GOP's spending levels in the bills, it has made it clear that the anti-Obamacare measure will not pass. On Monday, the Senate rejected a bill that would have repealed a medical device tax and delayed for one year implementation of the Affordable Care Act in order to fund the government.
Republicans, including House Speaker John Boehner (R-Ohio), have claimed they wouldn't be willing to "risk the full faith and credit of the federal government," but Democrats have suggested that the repeated refusal to put forth a "clean bill" without an anti-Obamacare measure is evidence he might be.
Before You Go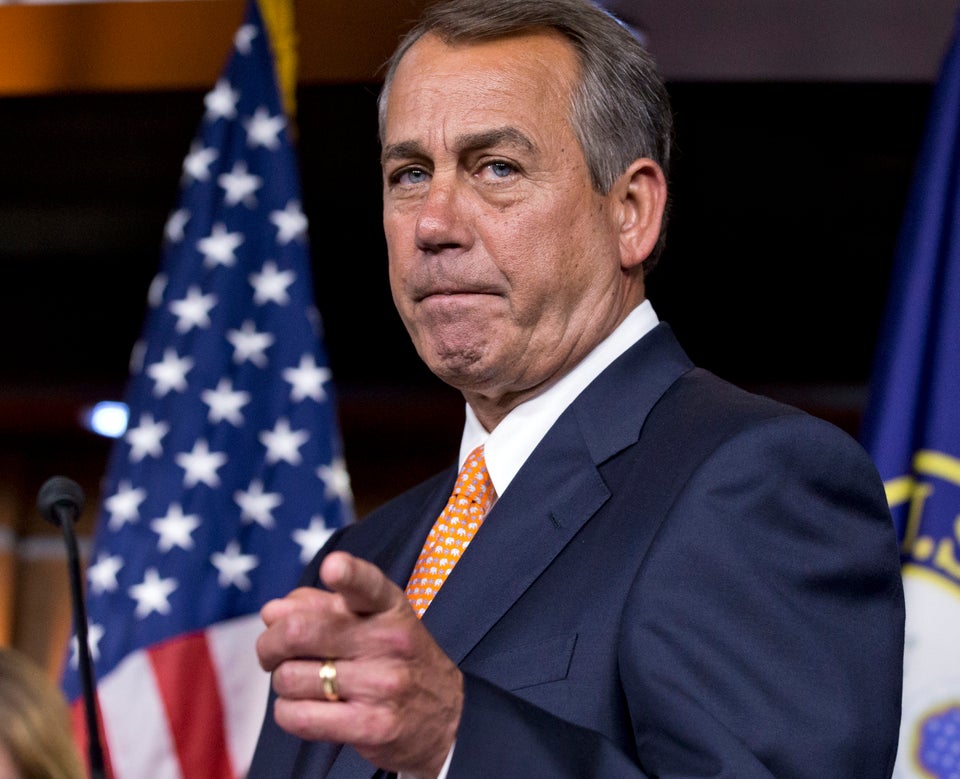 Conservatives Pointing Fingers
Popular in the Community