WASHINGTON -- The Obama administration on Tuesday dodged a petition request to condemn Israel for human rights violations against the Palestinians, instead reiterating the need for a two-state solution to the conflict between Israel and the occupied Palestinian territories.
A petition submitted last year on the White House's "We the People" platform requested that the U.S. government recognize "that without our American tax dollars Israel could not conduct such criminal acts against the civilian population of Palestine."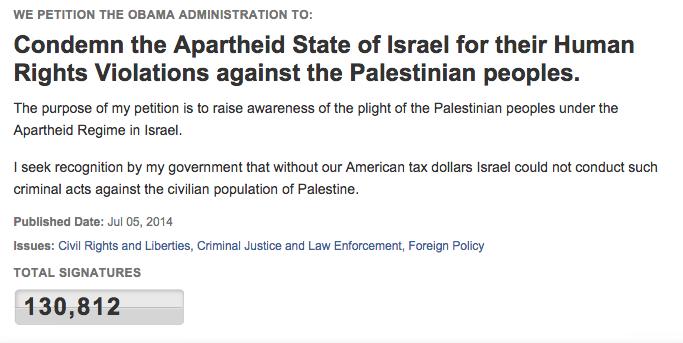 In its response, the White House sidestepped the main issue raised by the petitioners and focused instead on criticizing the lack of progress being made towards an agreement to establish an independent Palestinian state.
"The Israeli government and the Palestinians need to demonstrate -- through policies and actions -- a genuine commitment to a two-state solution," the White House said, adding that "the Palestinians deserve an end to the occupation and daily indignities that comes with it."
In 2011, the White House pledged to respond to any petition that garnered 100,000 signatories on its "We the People" platform. On Tuesday, the administration cleared its backlog and responded to 20 outstanding petitions, including the request to condemn Israel, which received over 130,000 signatures.
The response conspicuously avoided repeating the petition's provocative title -- "Condemn the Apartheid State of Israel for their Human Rights Violations against the Palestinian peoples" -- recasting it as simply the "Petition on Israeli-Palestinian Relations."
Responding without any caveats to a request that described Israel as an "apartheid state" could have been politically dicey for the administration. When the last round of peace talks between Israel and the Palestinians collapsed last April, Secretary of State John Kerry warned in a closed-door meeting that Israel was at risk of becoming an "apartheid state" if the decades-long occupation of the Palestinian territories did not come to an end.
Kerry faced immediate blowback for his choice of words and was forced to apologize. Despite his backtracking, the secretary of state's use of the word "apartheid" echoes earlier warnings by Israeli officials -- including former Prime Ministers Ehud Olmert, Ehud Barak and Tzipi Livni, who served as the lead negotiator in the last round of Israeli peace talks.
The White House's response to the petition comes ahead of the U.N. General Assembly in September, where there is speculation that France or another member country may present a resolution on Palestinian statehood. In the past, a U.S. veto of such a resolution was seen as inevitable. But in the aftermath of comments by Israeli Prime Minister Benjamin Netanyahu that he would not allow for the creation of a Palestinian state, the Obama administration has indicated that it is re-evaluating its approach to the peace process. In recent months, Samantha Power, the U.S. ambassador to the United Nations, has refused to commit to a U.S. veto of a Palestinian statehood resolution.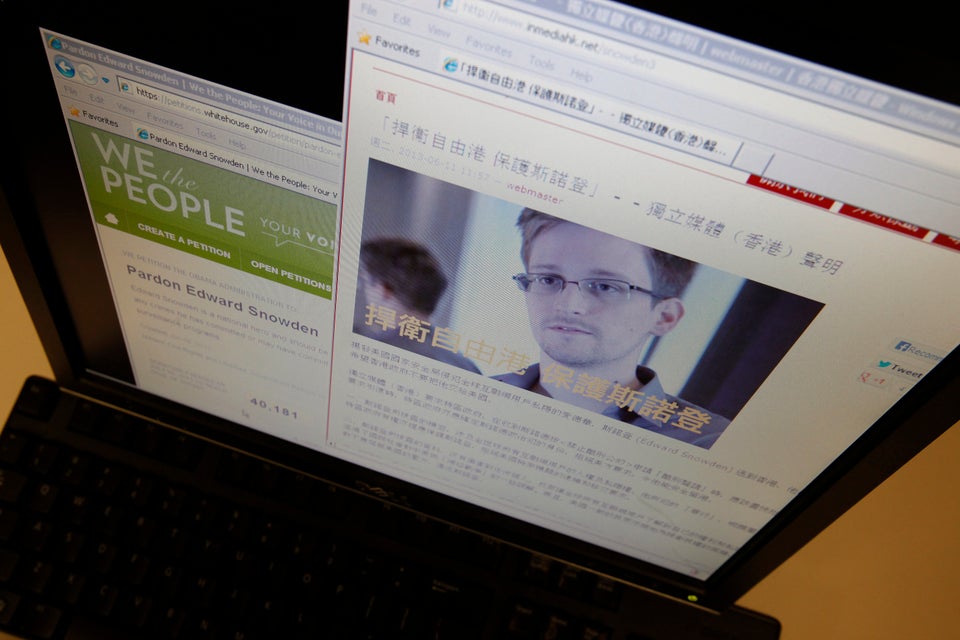 'We The People' Responses
Popular in the Community