"We the People," the website that hosts petitions to the federal government, will be going offline at midnight Tuesday.
The White House told The Associated Press that it was "temporarily" taking down the website. It promised to restore the online tool in late January, saying the new platform would save taxpayers more than $1 million a year.
No other details were made available.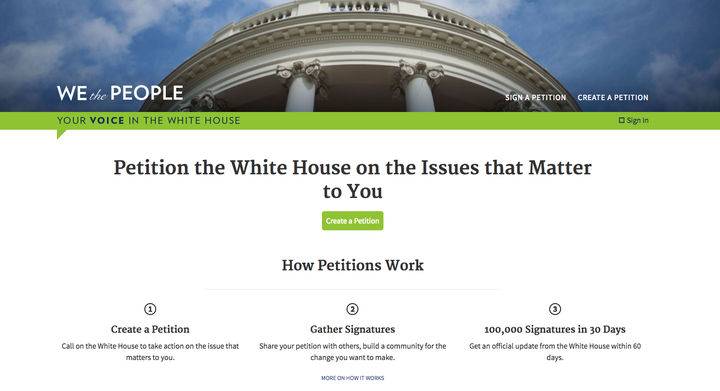 If a petition garners more than 100,000 signatures within 30 days, the White House is supposed to issue an official response.
A White House official told the AP that the administration will "respond to public concerns next year."
These are some of the petitions that have hit the 100,000 signature threshold: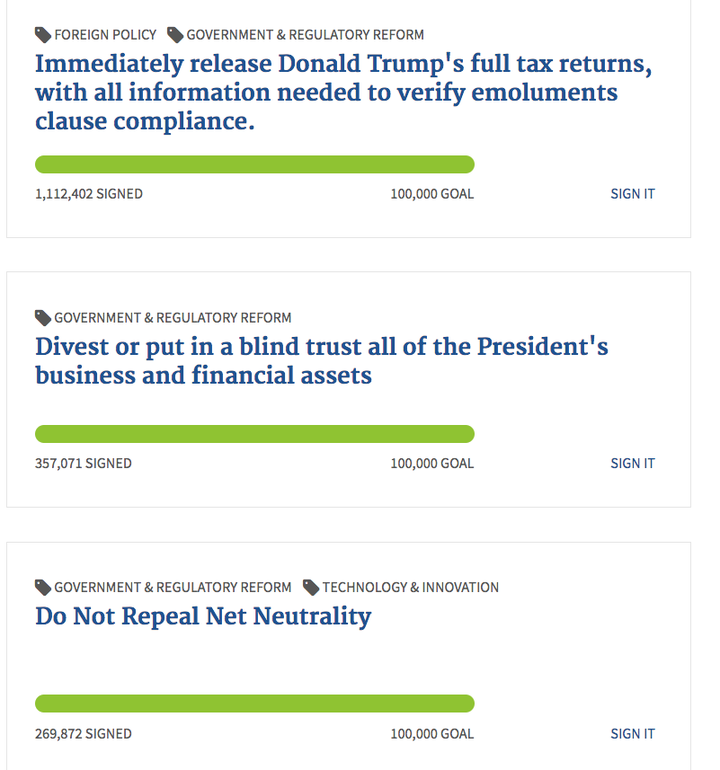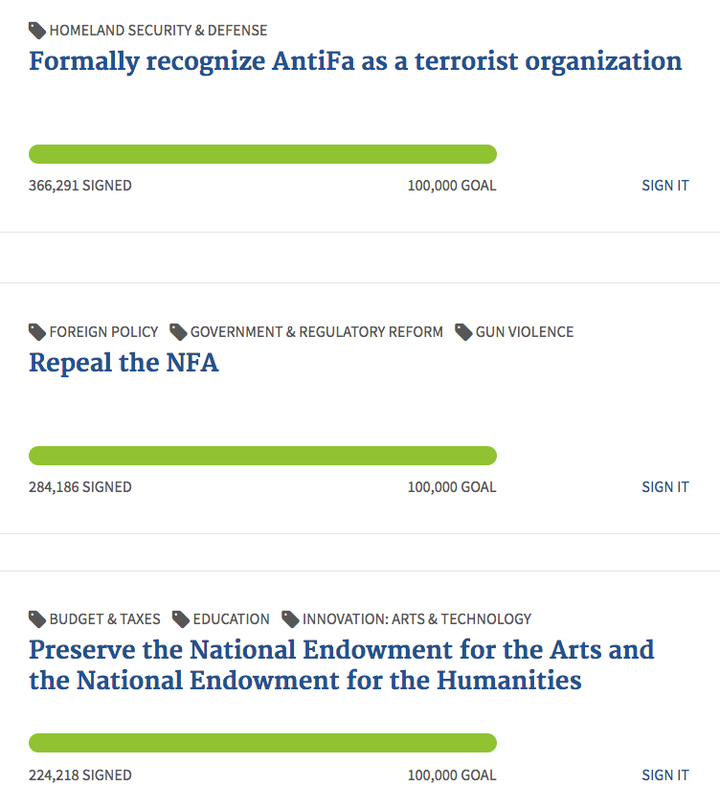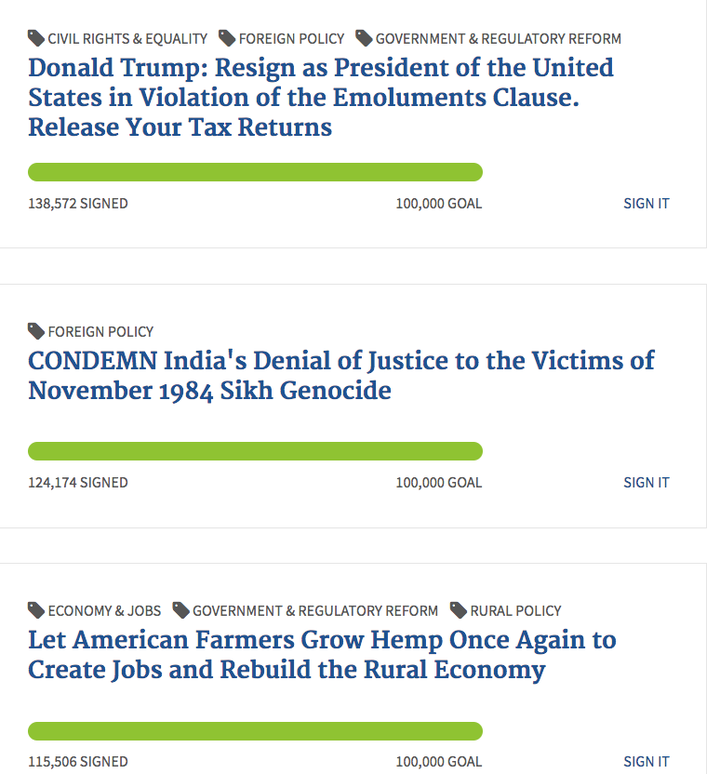 Popular in the Community