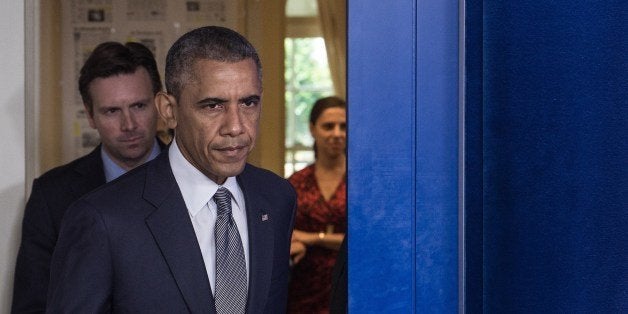 Sometimes, it seems as if the White House is finding every way it can to annoy the reporters who cover the Obama administration.
White House journalists have complained over and over and over and over and over again about the ways the Obama press office has tried to restrict or hinder their activity — and that's before you even get to those Justice Department surveillance scandals.
Wednesday found yet another scuffle emerging — this time over the White House pool report, the daily chronicling of the president's activity which is compiled by reporters every day but distributed by the White House itself.
Journalists who cover the White House say Obama's press aides have demanded — and received — changes in press-pool reports before the reports have been disseminated to other journalists. They say the White House has used its unusual role as the distributor of the reports as leverage to steer coverage in a more favorable direction.

The disputed episodes involve mostly trivial issues and minor matters of fact. But that the White House has become involved at all represents a troubling trend for journalists and has prompted their main representative, the White House Correspondents' Association, to consider revising its approach to pool reporting.
The solution? Cut the White House out of the process and have the WHCA distribute the report itself. That was a strategy that found favor on Twitter after the Post's report was published: