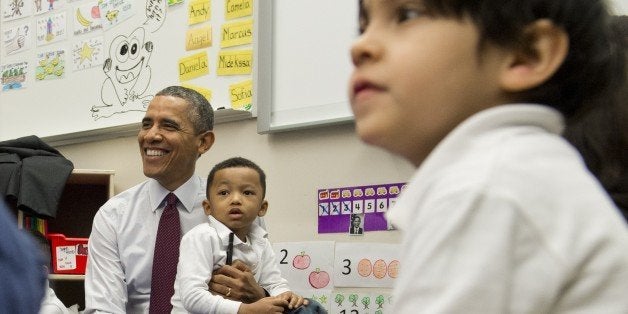 A new report from the White House Council of Economic Advisers makes the case that investing in preschool education is absolutely worth it.
The report, released Wednesday morning, comes out the same day that the White House is convening a Summit on Early Education. While President Barack Obama has not yet persuaded Congress to pass a major preschool expansion bill, he pointed at the Summit to other indications of progress.
The president announced which states and communities are receiving some $750 million in federal grants for the expansion and improvement of early childhood education programs. He's also said that corporate, philanthropic and nonprofit leaders have committed over $330 million in support of the cause -- meaning that the total amount of spending announced totaled around $1 billion.
1. Every $1 Spent On Preschool Yields Benefits Worth $8.60
Recent research from Nobel Prize-winning economist James Heckman found that children who participated in a preschool program grew up to earn about 25 percent more a year than those who did not participate in such a program. The researchers estimated that this increase in earnings translated to about $4 gained for every $1 spent on early education, according to the White House report. They estimated that other societal benefits arising from preschool participation, including the lower likelihood that preschool attendees would go to prison later in life, were worth another $4 or so. The total gains from preschool: $8.60 for each $1 spent.
The report suggests that "current programs will likely yield similar benefits."
2. If All Children Enrolled In Preschool At The Same Rate As The Rich, The GDP Would Grow
According to the report, if all families were able to put their children into early education programs at the same rate as affluent families enroll their young, the rate of preschool participation nationwide would rise about 13 percent. Previous research estimates that if 13 percent of Americans earned more due to that early boost from preschool, the country's gross domestic product would rise between 0.16 and 0.44 percent over the long run.
That may not sound like a lot. But the report says it's "equivalent to adding between $28 and $74 billion per year based on current GDP."
3. A Child's Participation In Preschool Can Help The Entire Family
Not only does access to preschool likely boost an individual child's future income, it may also help the family's current earnings. When mothers and fathers do not have to stay home to take care of their children all day, they can get jobs, work more hours or otherwise advance their own careers.
"In the short-term, this enables parents to work more and provide additional income for their families, ultimately benefiting the children. In the longer-run, this increased attachment to the labor force and increased work experience translate into long-term earnings benefits for parents who have the opportunity to send their kids to high-quality preschool," says the report.

Before You Go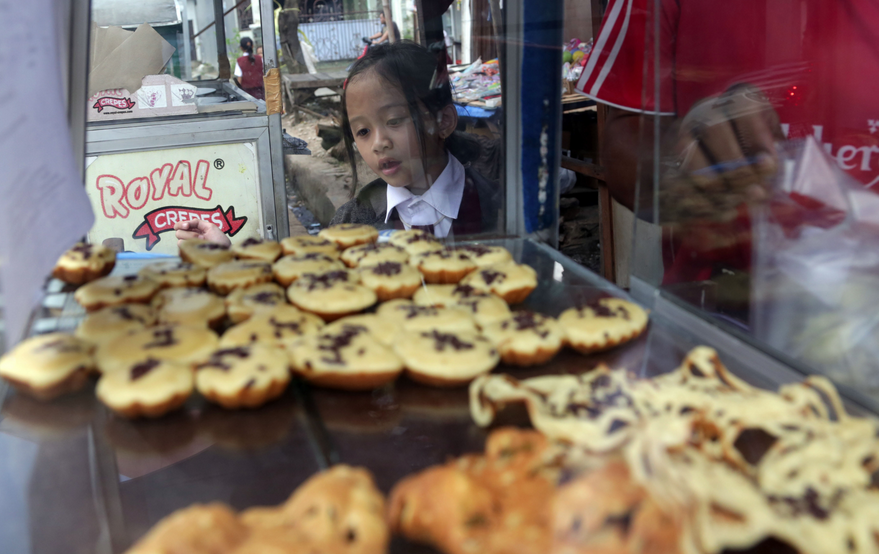 School Lunches From Around The World
Popular in the Community