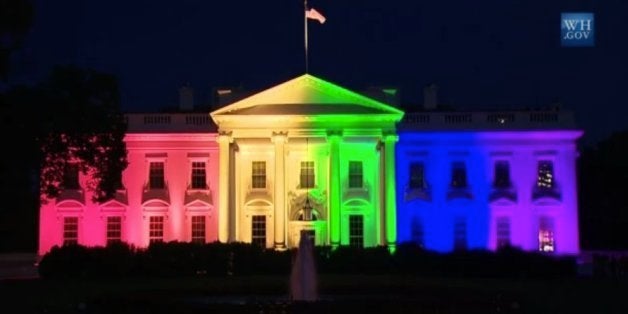 The White House was lit up in the colors of the rainbow on Friday night to celebrate the Supreme Court's historic ruling that made same-sex marriage legal across all 50 states.
"Tonight, the White House was lit to demonstrate our unwavering commitment to progress and equality, here in America and around the world," the White House said in a statement. "The pride colors reflect the diversity of the LGBT community, and tonight, these colors celebrate a new chapter in the history of American civil rights."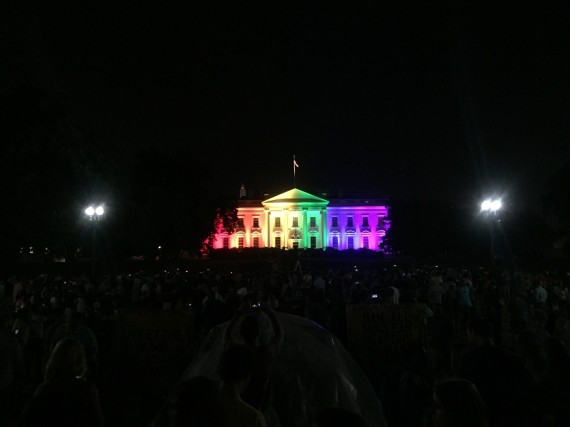 White House lit with rainbow colors on Friday, June 26, 2015. (Photo: Igor Bobic, The Huffington Post
Hundreds gathered outside the fences to view the colors and celebrate the ruling, according to HuffPost's Igor Bobic.
Before You Go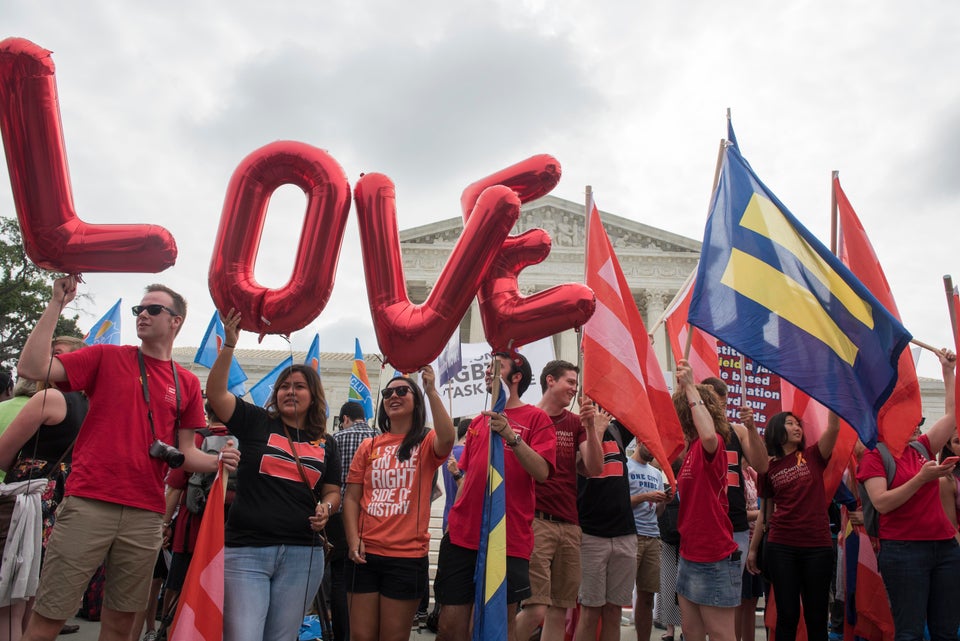 Marriage Equality
Popular in the Community