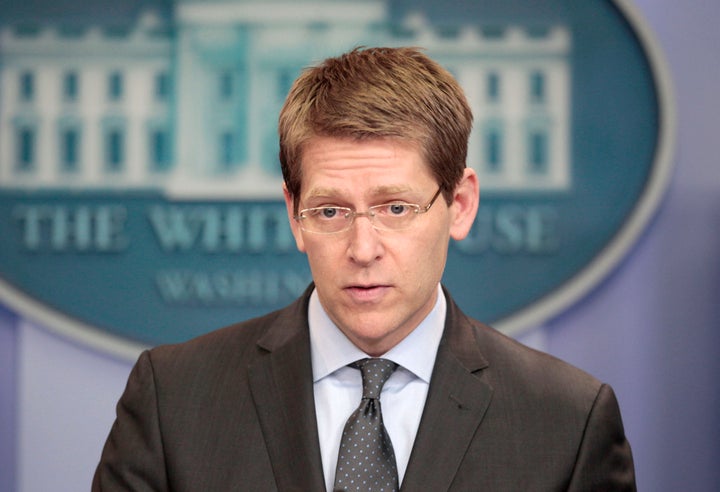 WASHINGTON -- Despite an embarrassing and potentially costly two days for National Public Radio, the Obama administration on Wednesday reaffirmed its commitment to budgeting more than $450 million for public broadcasting.
Speaking hours after NPR President Vivian Schiller resigned over an undercover video that showed an NPR fundraiser willfully negotiating with a financier claiming ties to the Muslim Brotherhood, White House Press Secretary Jay Carney dismissed heightened talk of cutting the network's federal subsidies.
"We do not support calls to eliminate funding for National Public Radio and the Corporation for Public Broadcasting, as is evidenced by our budget," Carney said. "In an era where tough choices have to be made, including the ones this president laid out in his proposed 2012 budget, there remains a need to support public broadcasting and NPR."
It wasn't the most full-throated endorsement -- at one point, Carney suggested that NPR's White House correspondent, Mara Liasson, come up to the podium to help with her organization's defense.
Still, for NPR defenders, the administration's continued support is welcome news. Just a day before she resigned, Schiller took to the National Press Club to argue that some level of government funding was critical for NPR's ability to continue broadcasting in some of the country's more rural locales.
The $451 million that Obama allocated in his 2012 budget is, of course, for the Corporation of Public Broadcasting and not just NPR alone. And while Republicans in Congress have primarily singled out NPR as an example of federal waste, their legislative sites are actually set on knocking out both organizations.

Calling all HuffPost superfans!
Sign up for membership to become a founding member and help shape HuffPost's next chapter