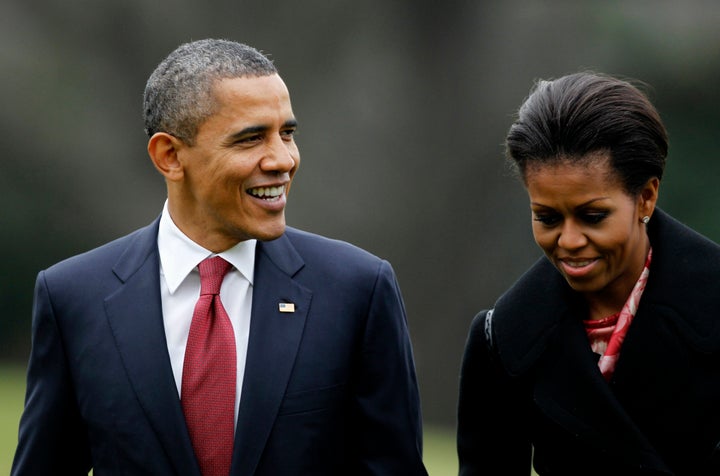 Jodi Kantor's detailed new book on the first family has already drawn strong pushback from the Obama administration. White House spokesman Eric Schultz emailed this quote after excerpts of Kantor's "The Obamas" were published (in The Huffington Post and Kantor's New York Times).
This is the author's take, reflecting her own opinions, on a remarkably strong relationship the President and First Lady – both of whom share an unwavering commitment to each other, and to improving the lives of Americans. The book, an overdramatization of old news, is about a relationship between two people whom the author has not spoken to in years. The author last interviewed the Obamas in 2009 for a magazine piece, and did not interview them for this book. The emotions, thoughts and private moments described in the book, though often seemingly ascribed to the President and First Lady, reflect little more than the author's own thoughts. These second-hand accounts are staples of every Administration in modern political history and often exaggerated.
The book's portrait of a White House torn between two chiefs of staff -- one professional (Emanuel), the other spiritual (Michelle Obama) -- is an uncomfortable one for the administration. It plays into an occasionally over-written narrative of a power-hungry first lady. Kantor, moreover, was unable to score an interview with either Obama.
That said, she said she did interview 33 White House officials, some on several occasions. And two former administration officials have told the Huffington Post that at least one anecdote -- involving former Chief of Staff Rahm Emanuel exploding at fellow staffers over a pre-mid-term election document leak -- was described accurately.
The idea that Kantor is overdramatizing old news is silly, however, as a lot of the material in the book's pages will come off as utterly new even to plugged-in members of the White House press corps.