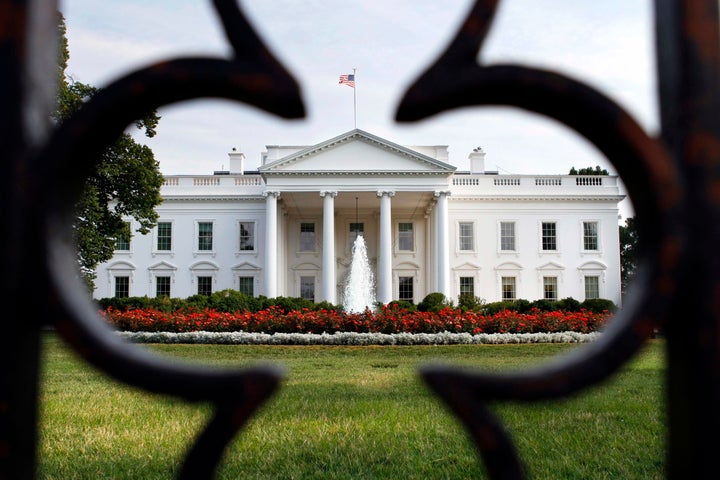 "Sorry to hear that. Fiscal policy is important, but can be dry sometimes. Here's something more fun," wrote @WhiteHouse, with a link to a music video of Rick Astley's "Never Gonna Give You Up."
In other words, Wiggs--and anyone else who clicked the link--got rickrolled, a term for an Internet meme that essentially consists of directing someone unknowingly to Rick Astley's 80s hit song. Short links (like "huff.to") on Twitter are great for this type of tomfoolery because they mask they actual URL of a page. (The White House used "tinyurl.com/y8ufsnp.")
You can scroll down to see the tweets for yourself.
David Wiggs' original tweet:
The White House's 'rickroll' response:
A screenshot (In case you REALLY don't want to get rickrolled):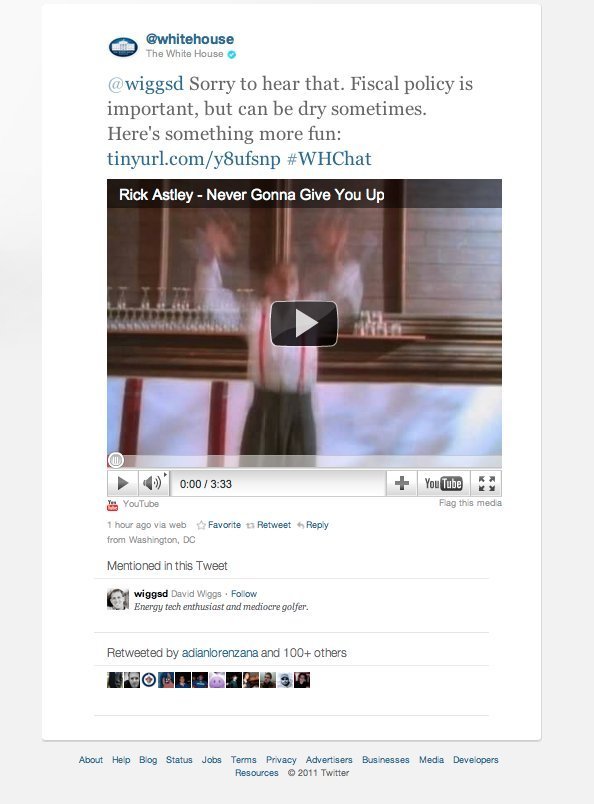 Related
Popular in the Community