WASHINGTON -- Si Ya "Wendy" Ni was just a senior at Baruch College Campus High School in New York City when she began working on an engineering project designed to make the tracks of the New York City subway system cleaner and more efficient. Little did she know, the project would lead her and the rest of her Lemelson-MIT InvenTeam to the White House.
"There is a chance that the president will come by, and I'm really excited to show the invention with my team," Ni said. "I really want to show him our invention and what we did."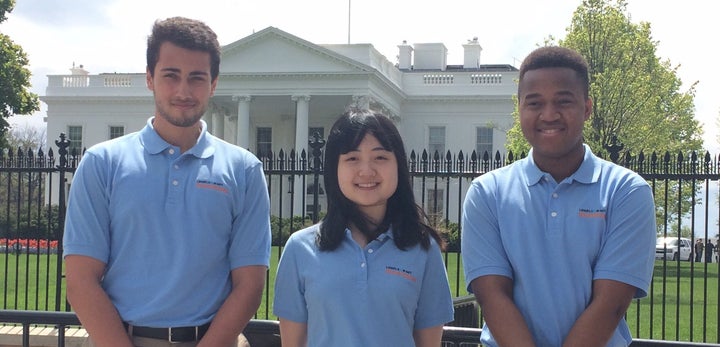 President Barack Obama hosted the first-ever White House Science Fair in 2010, part of his Educate to Innovate initiative designed to inspire young students to excel in science and mathematics. Obama often meets with the students at what he has called "the most fun event of the year" and takes visible pleasure in checking out and testing their experiments.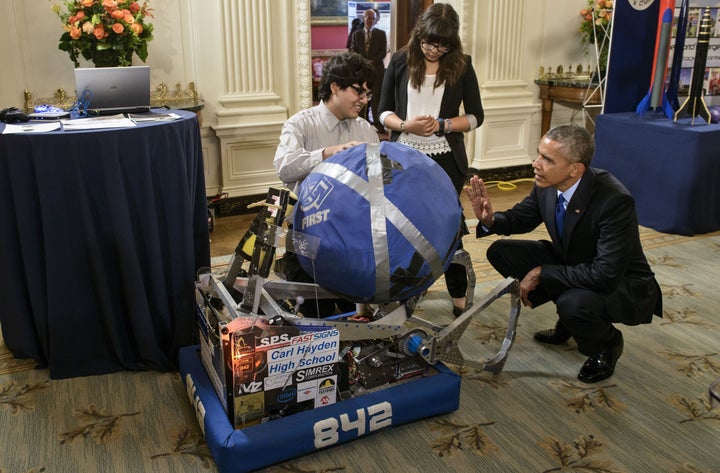 "As a society, we have to celebrate outstanding work by young people in science at least as much as we do Super Bowl winners," Obama said at last year's Science Fair. "Because superstar biologists and engineers and rocket scientists and robot-builders…they're what's going to transform our society."
Working on the project and having the opportunity to present it at the White House have confirmed Ni's aspiration to pursue a career in the technology field. She is now a first-generation college student in her freshman year at Marist College studying computer science.
"It's a really exciting opportunity, not only for myself but for everyone on the team," Ni said. 'I'm really proud of our team that we were able to get all the way here."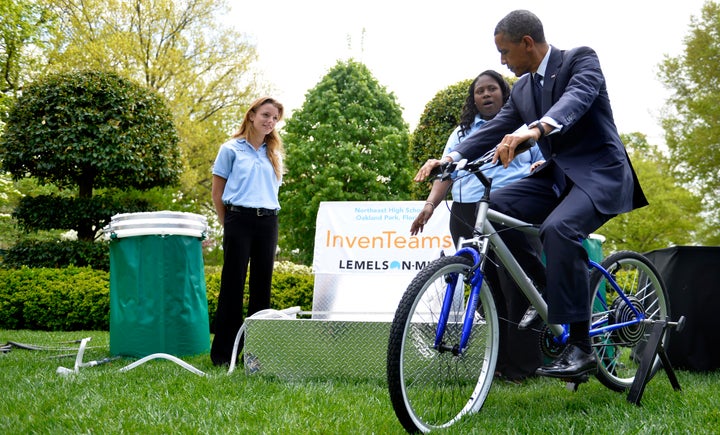 Previous participants of the White House Science Fair will also form an alumni panel that will speak to this year's young inventors to discuss their experience at the White House Science Fair and the importance of science, technology, engineering and mathematics fields of study.
Kiona Elliot and Payton Kaar, who were a part of The Northeast High School InvenTeam that designed a portable, bicycle-powered emergency water filtration station in 2013, will be part of that panel.
"I always love seeing new projects and inventions and seeing how students are being innovative," Kaar said.
See photos from this year's White House Science Fair below: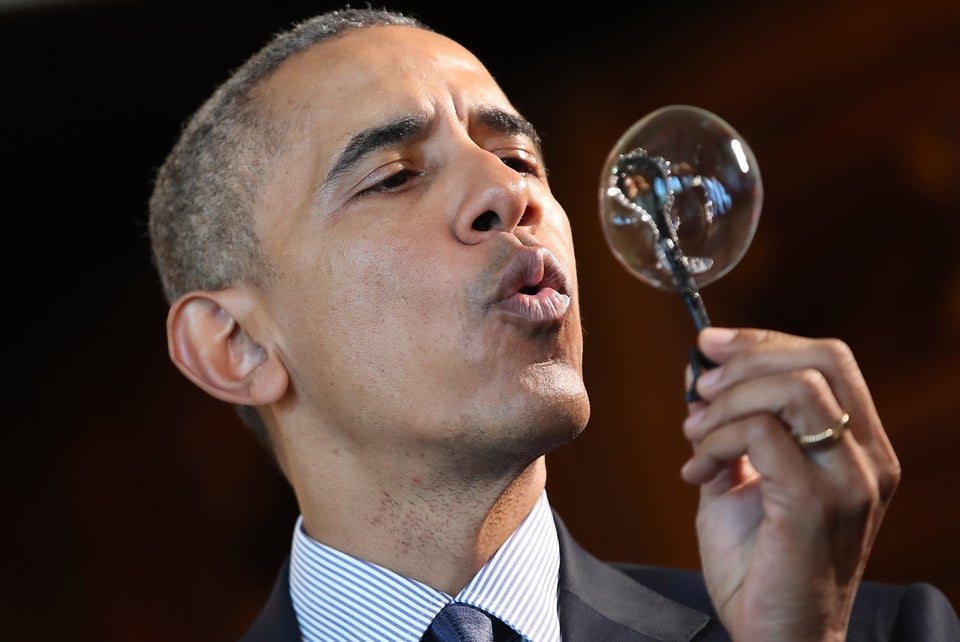 Win McNamee via Getty Images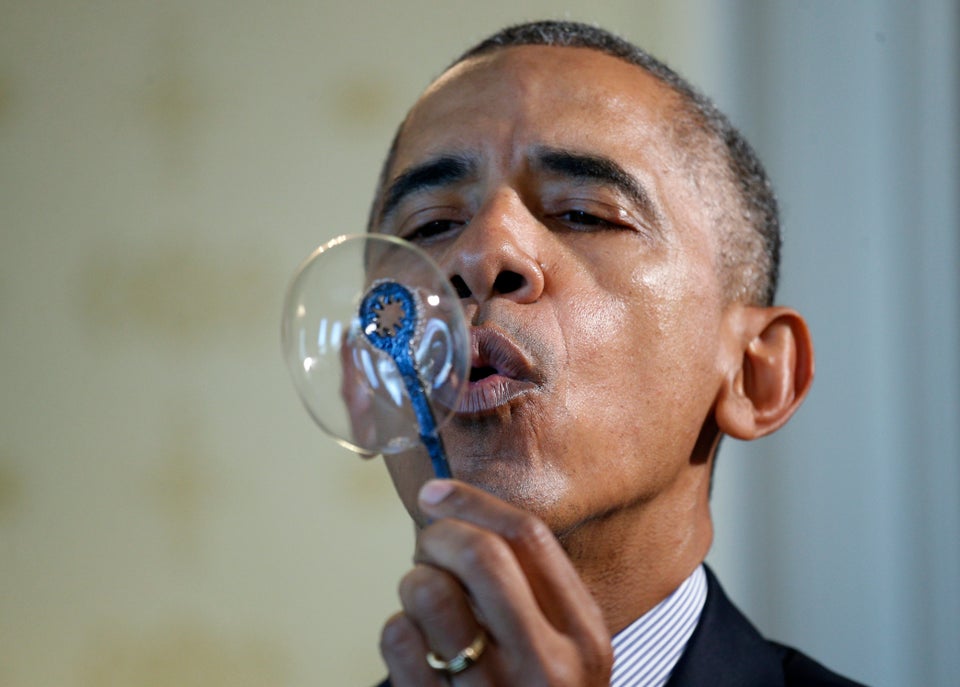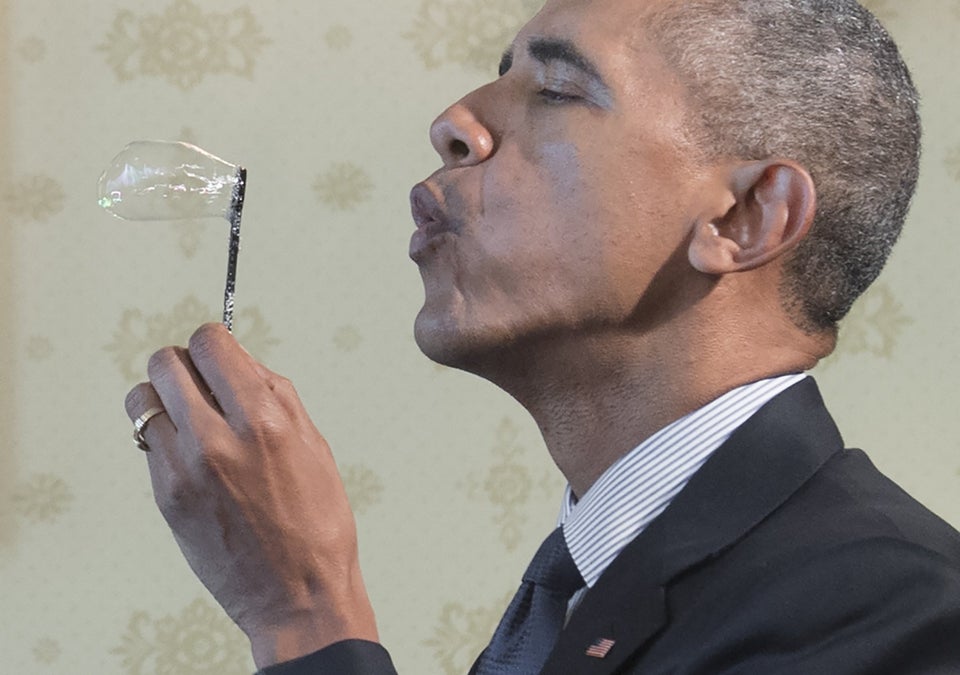 SAUL LOEB via Getty Images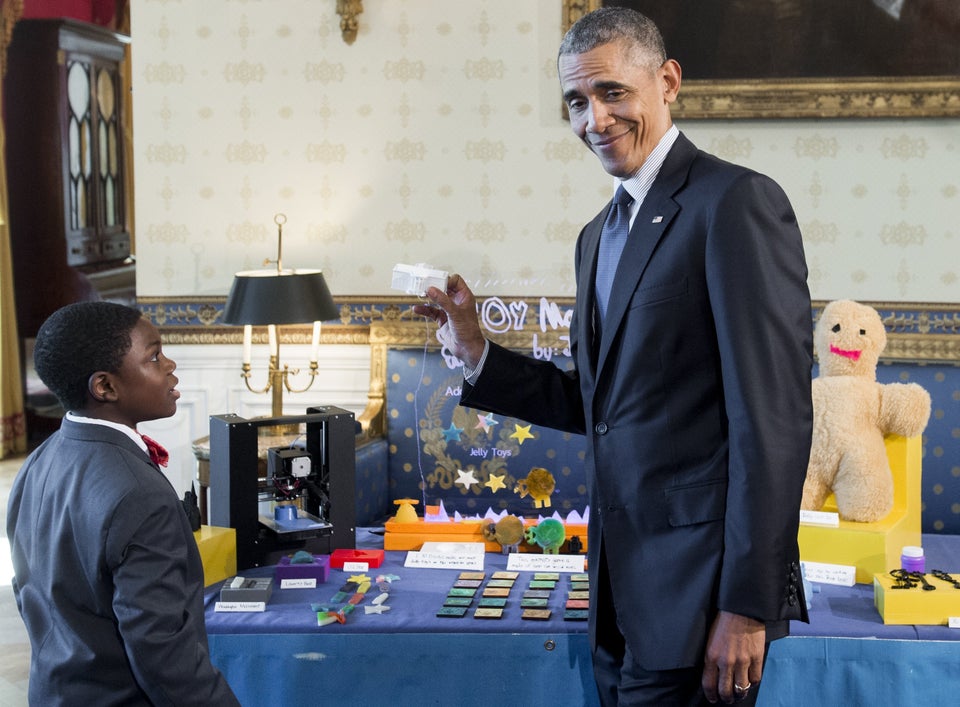 SAUL LOEB via Getty Images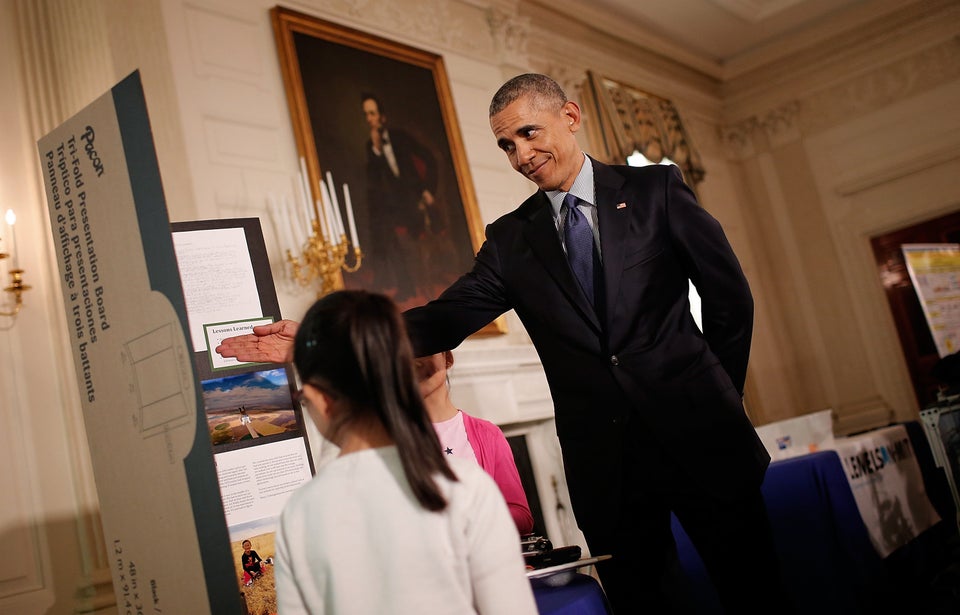 Win McNamee via Getty Images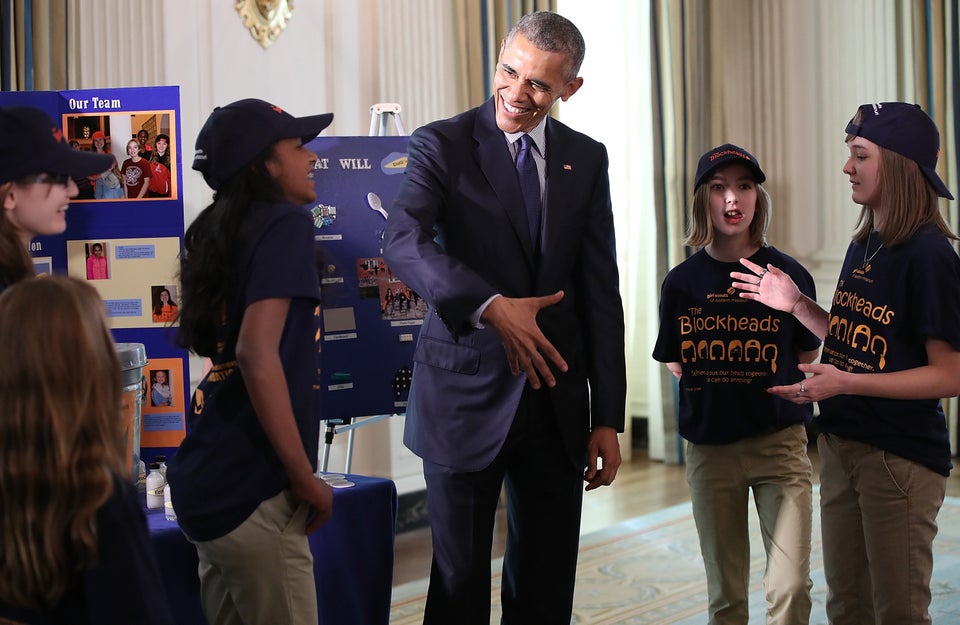 Win McNamee via Getty Images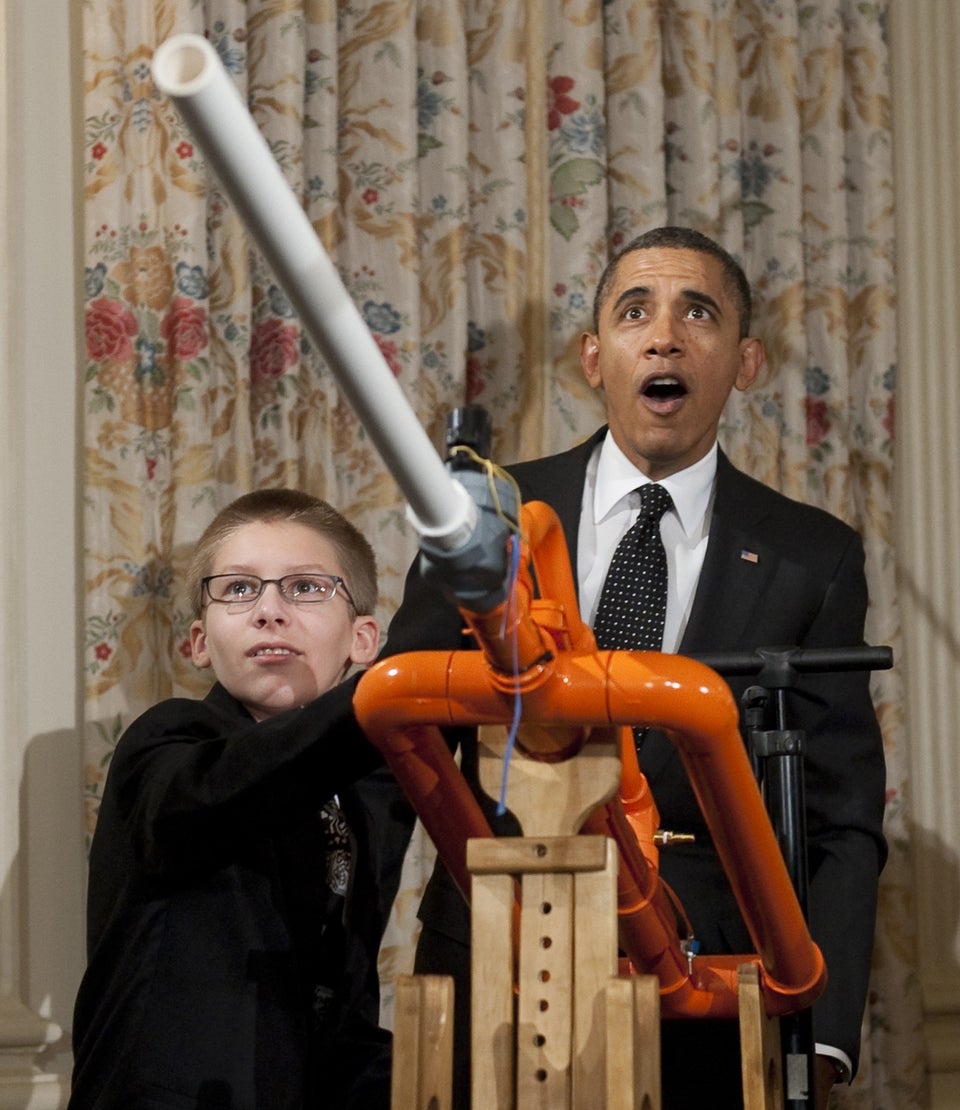 Best White House Science Fair Photos