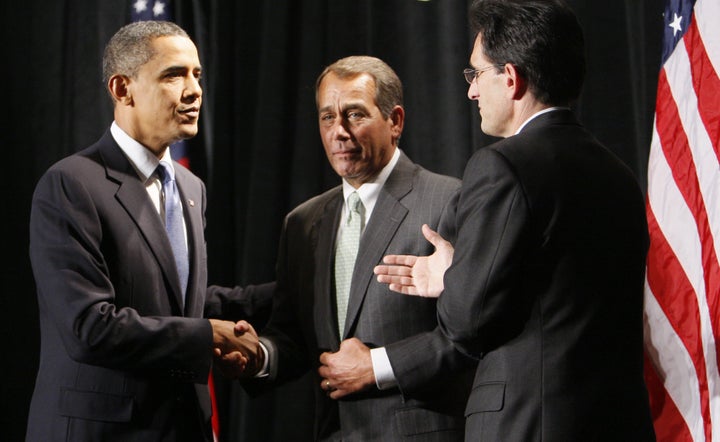 Despite the widespread popularity of President Obama's question-and-answer forums and the apparent boost they've given to his agenda, the White House shot down a proposal on Wednesday to make such open forums a regular feature.
Deputy Press Secretary Bill Burton relayed the news during Wednesday's briefing, calling the idea of standardizing "question time" good in concept but impractical in practice.
"David Axelrod has talked about this a little," Burton said. "And what he had to say is: part of the reason Friday was so successful with the GOP conference was the spontaneity that occurred there. And it is going to be hard to recreate the spontaneity that happened."
Burton added that the president "thinks that there is space for more open dialogue, and he is going to look for more opportunities to do things on camera and have open discussions on important issues." But it was clear that the administration is not willing to incorporate a British-parliament-style Q&A session into American governance. An interesting question for constitutional scholars is whether Congress has the power to make this happen on its own. Meanwhile, the last time the president held an open news conference with reporters was back in late July.
The push was on the White House to commit to such forums on a regular basis after the largely positive reception to Obama's appearance before a gathering of House Republicans on Friday. A diverse coalition of political strategists, bloggers and officials released a petition on Wednesday morning titled "Demand Question Time".

Popular in the Community