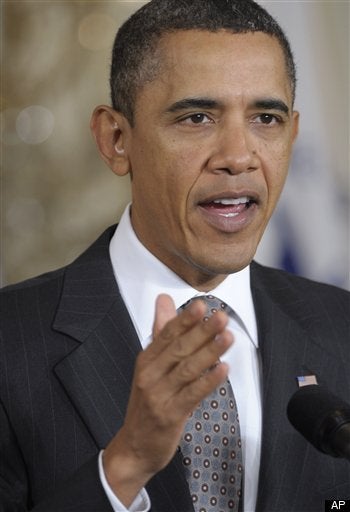 After months of behind-the-scenes scrimmaging, President Barack Obama has decided not to endorse cutting Social Security or raising the retirement age in his State of the Union address Tuesday night.
The news, first reported by The Washington Post, comes after Social Security advocates ramped up their defense of the program. Liberal senators heralded a rare victory Monday afternoon.
"I was very pleased to see in the media this afternoon Obama will not endorse raising the retirement age or reducing Social Security benefits," Sen. Bernie Sanders (I-Vt.) said during a conference call with reporters.
In December, Obama's National Commission on Fiscal Responsibility and Reform recommended raising the retirement age and reducing some Social Security benefits, and many expected the president to embrace those recommendations in the State of the Union address.
"For tens of millions of American workers and senior citizens, that is very welcome news," Sanders said. "I applaud the president for standing up for Social Security, for his understand that this is a program that has worked fantastically well for 75 years and that he is going to defend it."
Sen. Sheldon Whitehouse (D-R.I.) expressed similar sentiments on Monday's conference call.
"Ultimately, the president demonstrating to the American people and to the Republicans a willingness to fight and win on issues that are core issues for him will help him in the negotiating process by strengthening his hand and strengthening the resolve of people who are working with him," Whitehouse said. "I think we both look forward to a bipartisan process going forward in the next two years, but we also look forward to the president showing strong leadership on critical issues and being willing to stand and fight on points where he feels that's in the best interest of the nation."
Rep. Paul Ryan (R-Wis.), who will deliver the GOP's response to the State of the Union address, is the author of a fiscal "road map" that includes partial privatization of the program along with "modernization" of the retirement age.
The Social Security Act's old-age insurance program is largely responsible for reducing elderly poverty over the past several decades to the lowest rate of any age group (though that figure may actually be higher, according to alternate measurements).
The average monthly benefit for retired workers is $1,175. Economists have estimated that each 10-percent cut in benefits would raise elderly poverty by 7.2 percent. Social Security's actuaries say the program can pay full benefits until at least 2037, at which point income from payroll taxes would be sufficient to pay nearly four-fifths of benefits through 2084.
Popular in the Community