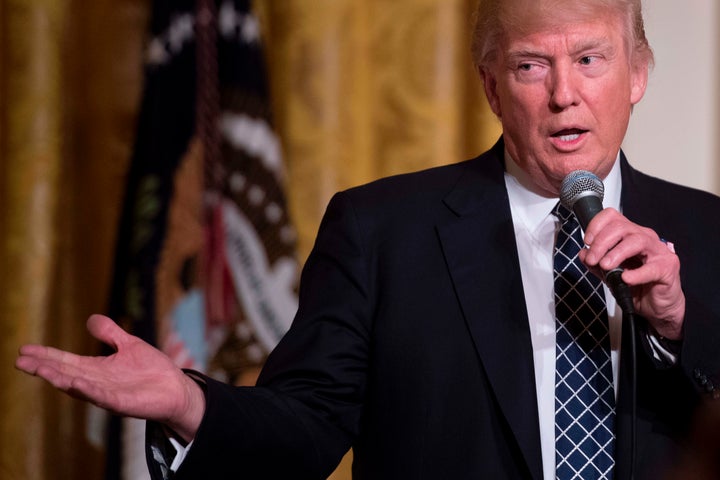 There will be no White House staffers attending next month's White House Correspondents' Dinner, according to a statement from Jeff Mason, president of the White House Correspondents' Association.
"The WHCA board regrets this decision very much," Mason said in the statement. "We have worked hard to build a constructive relationship with the Trump White House and believe strongly that this goal is possible even with the natural tension between the press and administrations that is a hallmark of a healthy republic."
However, his absence will be felt. The last time a president did not attend the White House Correspondents' Dinner was 36 years ago, when President Ronald Reagan was recovering from an assassination attempt ― but he called in to make a few remarks during the dinner.
The dinner is a high-profile event typically attended by the president and first lady, journalists from major media outlets, politicians, newsmakers and celebrities. The dinner also includes a playful roast of the president and attendees by a comedian.
Mason said in Tuesday's statement that the president and his staff are still welcome to attend the dinner.
"Only the White House can speak to the signal it wants to send with this decision," he said. "But our signal is clear: We will celebrate the First Amendment on April 29 and look forward to acknowledging the important work of our terrific members and awarding scholarships to students who represent the next generation of our profession."
Before You Go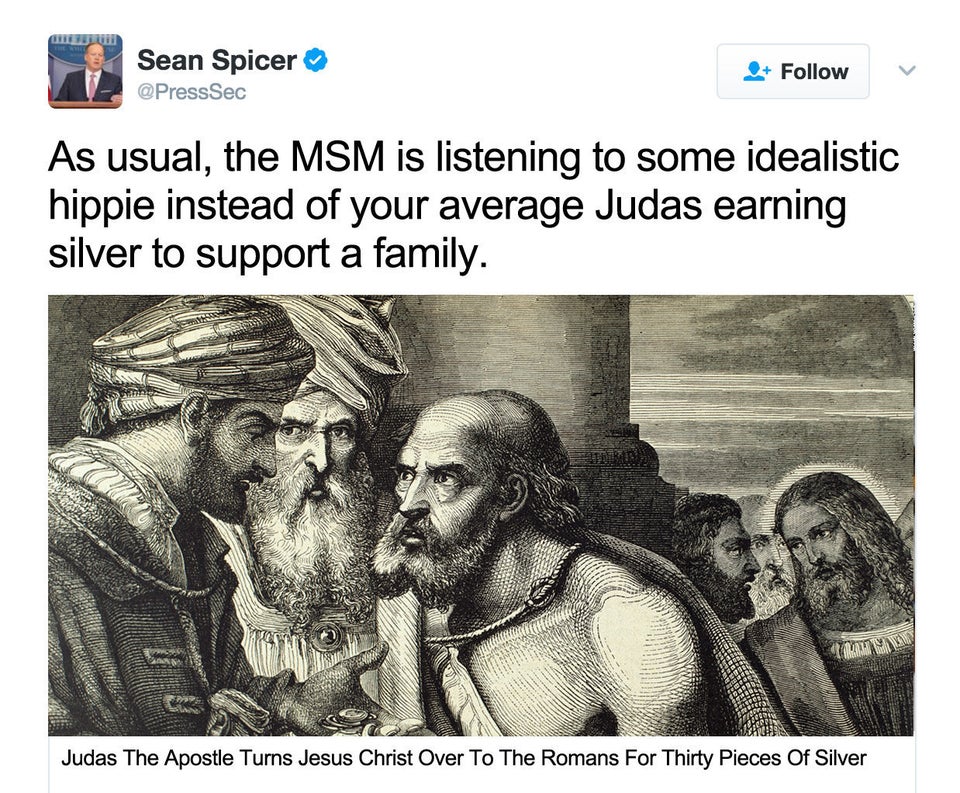 If Donald Trump's Staff Were Spokespeople For Other Historic Events
Popular in the Community