Despite the 2016 election being more than a year away, White House staffers have already begun prepping for the next first family.
That's probably a good thing, considering staffers will have only five hours to move them into the White House on Inauguration Day.
Kate Andersen Brower, author of The Residence: Inside the Private World of the White House, compiled first-person accounts from the maids, butlers, cooks, florists, doormen and engineers who have served the presidents and first families over the years, beginning with the Kennedys.
"On the day of the inauguration they have five hours to move these people in and five hours to move the other family out," Brower said in a HuffPost Live interview Monday. "A moving van pulls up, it's crazy really, on the South Lawn and they have to make it work."
"The do it themselves because they don't allow movers to come into the White House for security reasons," Brower added.
Almost 100 staffers are involved in the moving process. This includes "cooks moving furniture" and "maids doing things you would never think they would have to do," according to Brower. She said things got so intense during the Clintons' transition that a staffer threw his back out.
Watch a video of Brower on HuffPost Live above.
Before You Go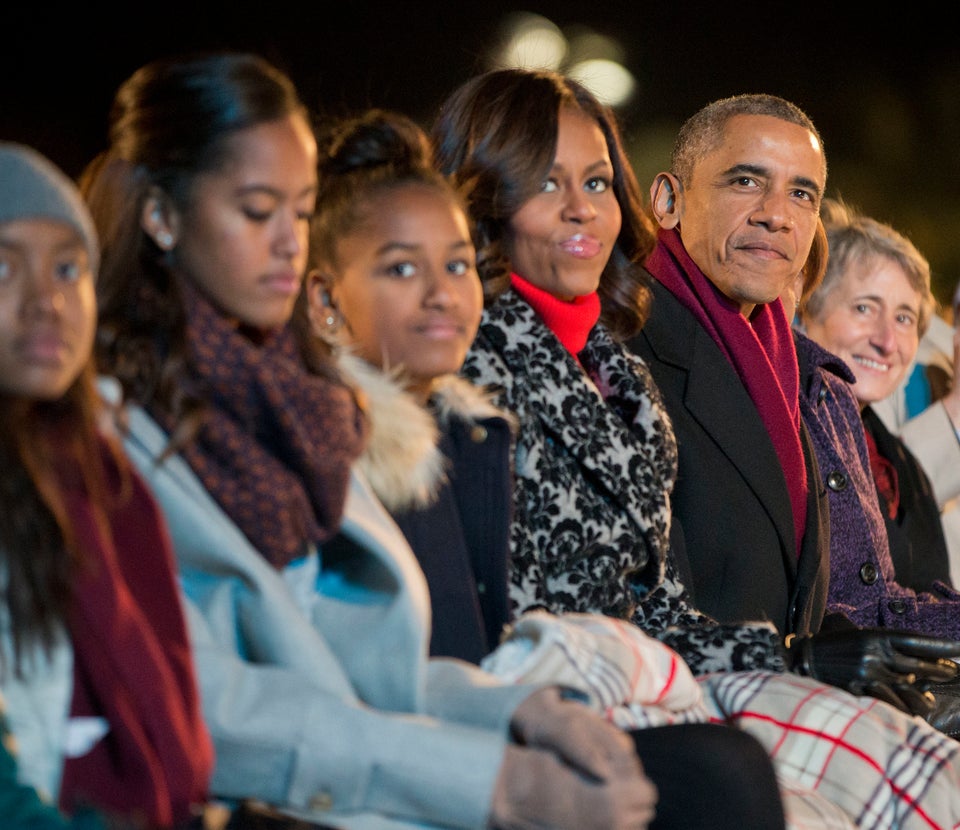 Sasha, Malia, Michelle & Barack Obama
Popular in the Community