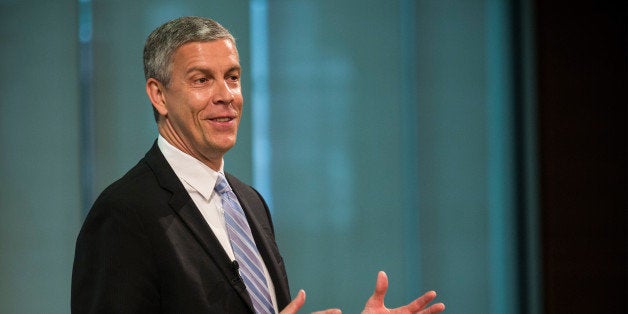 Amid long-running concerns that it's too easy to become a teacher, the White House on Tuesday evening announced new draft regulations that could overhaul the way teacher preparation programs are held accountable for their graduates' performance.
The Obama administration had announced its intention to develop new standards of accountability for teacher preparation programs in April. After months of consulting with stakeholders, the Department of Education has released the new draft regulations for public comment. The proposed rules ask states to measure teacher preparation programs using four main criteria: new teachers' job placement and retention rates, feedback from new teachers' employers, student learning outcomes, and specialized accreditation.
The White House is leaving it up to the individual states to design specific metrics. But under the proposed regulations, whether states deem teacher preparation programs effective will determine which programs have access to around $100 million in federal grants.
"It has long been clear that as a nation, we could do a far better job of preparing teachers for the classroom. It's not just something that studies show -- I hear it in my conversations with teachers, principals and parents," said U.S. Education Secretary Arne Duncan in a press release Tuesday. "New teachers want to do a great job for their kids, but often, they struggle at the beginning of their careers and have to figure out too much for themselves. Teachers deserve better, and our students do too."
In 2012, the Obama administration took its first stab at overhauling accountability systems for teacher preparation. However, the team developing the new regulations could not find common ground, and the effort failed.
Meanwhile, teacher preparation has come under increased fire in the last few years from groups like the National Council on Teacher Quality, the think tank that reported such programs give out disproportionate numbers of A's. Not everybody was impressed with that report. The American Association of Colleges for Teacher Education said that it "suffers from methodological flaws, inadequate sample sizes and scant evidence."
Kate Walsh, president of the National Council on Teacher Quality, told HuffPost that she "[reserves] judgment about whether or not [the proposed regulations] will be ultimately effective, but there is at minimum a huge advantage in having the federal voices play a role here. ... I think that this definitely speaks to the tremendous frustration that all of us in education feel about the quality of teacher preparation in the United States."
While Deborah Koolbeck, director of government relations at the American Association of Colleges for Teacher Education, had not yet read all the proposed regulations, she suggested to HuffPost that they were an example of federal overreach.
"There's so much innovation that has been happening in teacher preparation over the years without these federal regulations. One of our overall concerns is, will these regulations stifle innovation?" said Koolbeck.
Teachers unions expressed doubt about whether the rules would evaluate teacher preparation programs effectively -- in particular, by judging the teachers on how students perform on standardized tests.
"With these proposed regulations, the administration is moving to rate teacher preparation programs based partly on the test scores of the K-12 students of the graduates of the programs in question," said Randi Weingarten, president of the American Federation of Teachers, in a statement. "By replicating the K-12 test-and-punish model ... the administration is simply checking a box instead of thoughtfully using regulations to help craft a sustainable solution that raises the bar for the teaching profession."
In a call with reporters, Education Under Secretary Ted Mitchell said that the idea is to measure teacher effectiveness in part by looking at student learning outcomes, but that performance on standardized tests was not the only relevant outcome.
"We believe strongly [that assessing student learning outcomes] needs to be based on multiple measures," said Mitchell. "We're asking states to use either their state metrics or local teacher evaluation metrics. This is one of the places it should be clear -- we are not basing the evaluations of teacher education programs on simply student standardized test scores."
Before You Go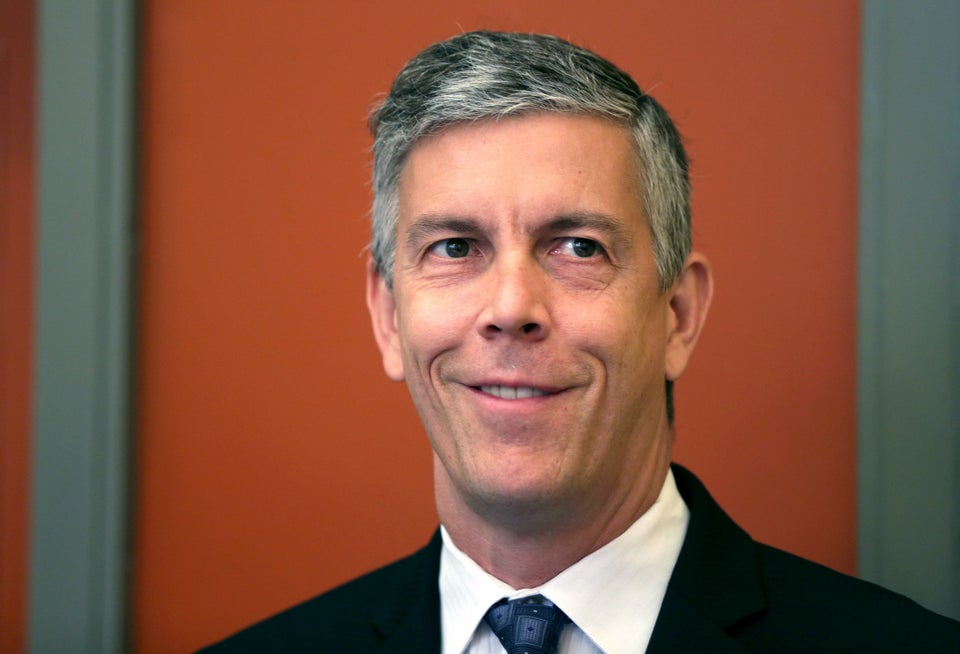 Education Leaders Who Have Never Taught
Popular in the Community