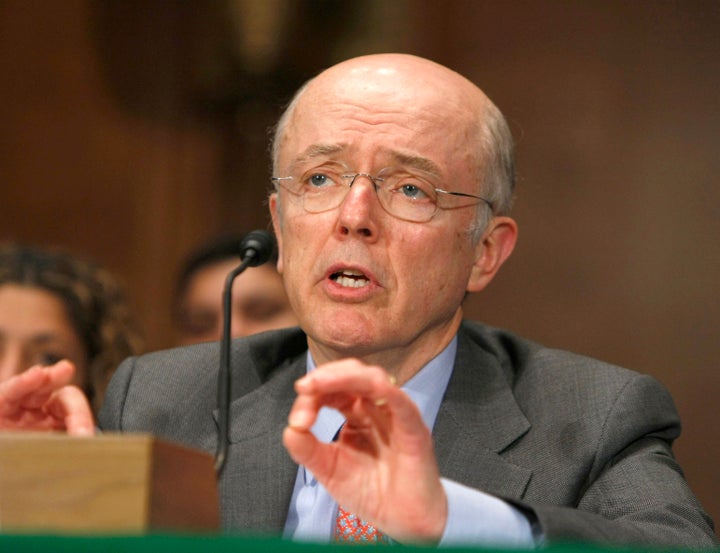 WASHINGTON -- The White House on Friday called for an independent review of the Department of Energy's loans program, the latest move to address questions surrounding the collapse of Solyndra, the California-based solar company that filed for bankruptcy early last month, two years after receiving a $535 million federal loan guarantee.
The announcement comes as House Republicans prepare to hold a vote next week to consider a resolution authorizing a subpoena for internal White House communications relating to the Solyndra loan guarantee
White House Chief of Staff Bill Daley said the analysis of the program will be led by former Treasury Department official Herb Allison, who oversaw the Troubled Asset Relief Program.
"The president is committed to investing in clean energy because he understands that the jobs developing and manufacturing these technologies will either be created here or in other countries. And while we continue to take steps to make sure the United States remains competitive in the 21st century energy economy, we must also ensure that we are strong stewards of taxpayer dollars," Daley said in a statement on Friday.
The 60-day investigation will broadly examine the review process for DOE's multibillion-dollar loans, offering feedback on any federal loans that appear to be in trouble.
But Rep. Fred Upton (R-Mich.), who chairs the Energy and Commerce Committee, and Cliff Stearns (R-Fla.), who chairs the subcommittee on investigations, are single-minded in their focus on Solyndra.
"Subpoenaing the White House is a serious step that, unfortunately, appears necessary in light of the Obama administration's stonewall on Solyndra," they said in a statement on Friday. "What is the White House trying to hide from the American public? It is alarming for the Obama White House to cast aside its vows of transparency and block Congress from learning more about the roles that those in the White House and other members of the administration played in the Solyndra mess."
REAL LIFE. REAL NEWS. REAL VOICES.
Help us tell more of the stories that matter from voices that too often remain unheard.