The White House will give the Pentagon six months to enact President Donald Trump's ban on transgender servicemen and women in the military, according to a Wall Street Journal report Wednesday night.
The set of guidelines, which the Journal said would be delivered to the Pentagon in the coming days, gives Defense Secretary Jim Mattis the power to remove transgender individuals currently serving in the military by considering their deployability: whether they can serve in war zones and participate in training. The Journal also reported that the guidelines direct the Pentagon to cease paying related medical bills for transgender men and women currently serving and to deny enlistment to transgender men and women in the future.
"Loyalty to our nation demands loyalty to one another. Love for America requires love for all of its people. When we open our hearts to patriotism, there is no room for prejudice, no place for bigotry and no tolerance for hate," the president said.
In response to the news of the impending changes, the American Military Partner Association (AMPA), the nation's largest organization of LGBT military spouses and their families, harshly condemned the Trump administration, calling the president's decision to deny appropriate medical care for those risking their lives for their country "beyond unconscionable."
"Despite the overwhelming bipartisan condemnation of his reckless tweets, President Trump is still pushing forward with his vicious assault on transgender service members," AMPA President Ashley Broadway-Mack said in a statement. "His foolhardy assertion that transgender service members are not able to deploy is simply not rooted in fact. Transgender service members are just as deployable as any other service member."
LGBTQ advocacy group OutServe-SLDN said Wednesday night that it would be filing a lawsuit in federal court to challenge the Trump administration's new policy banning transgender individuals from military service. Two lawsuits opposing Trump's decision have already been filed by the American Civil Liberties Union and two prominent LGBTQ advocacy organizations.
"The president's order to remove transgender service members from the United States armed forces is nothing less than a purge," OutServe-SLDN Executive Director Matt Thorn said in a statement. "We recognize this purge for what it is – a discriminatory attack on the people who have volunteered their lives for the defense of the country. It is arbitrary and capricious, a callous and questionable exercise of constitutional authority which is beneath the dignity of a commander-in-chief."
Democrats promptly condemned the president's announcement, and several Republican lawmakers also expressed their clear opposition to the ban. Fifty-six retired U.S. generals and admirals slammed Trump's policy as well, saying such a move would "cause significant disruptions, deprive the military of mission-critical talent, and compromise the integrity of transgender troops who would be forced to live a lie."
Before You Go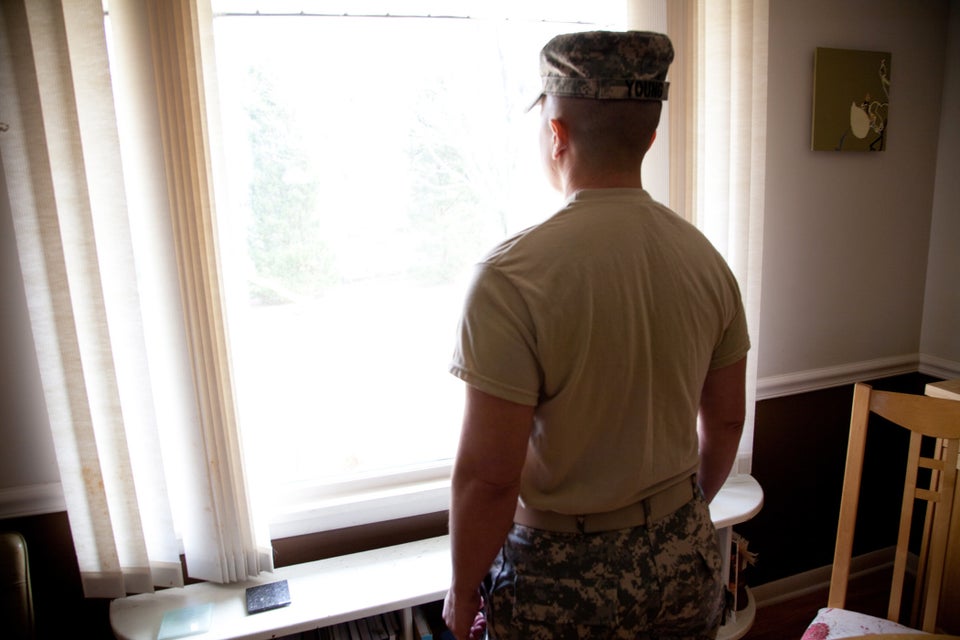 Transgender Military Photo Series by Jeff Sheng
Popular in the Community