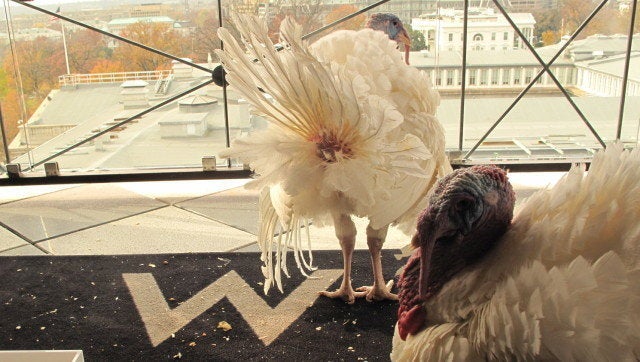 WASHINGTON -- Gobbler and Cobbler will be spared. The most famous turkeys of 2012 are spending a few days in the lap of luxury at the W Hotel near the White House before a meeting with President Obama on Wednesday.
Born and raised at the Miller family farm in Harrisonburg, Va., in the heart of the Shenandoah Valley, these two birds are spending the next few nights in a specially designated turkey room that's temperature controlled and comes with wood shavings on the floor.
The Huffington Post stopped by the hotel on Tuesday to check out the turkeys.
According to the Millers, who have 43,000 hens housed in two barns on their farm, the 19-week-old hybrid turkeys are quiet and gentle birds. They are fans of Carly Simon and fiddle music, but apparently dislike country music.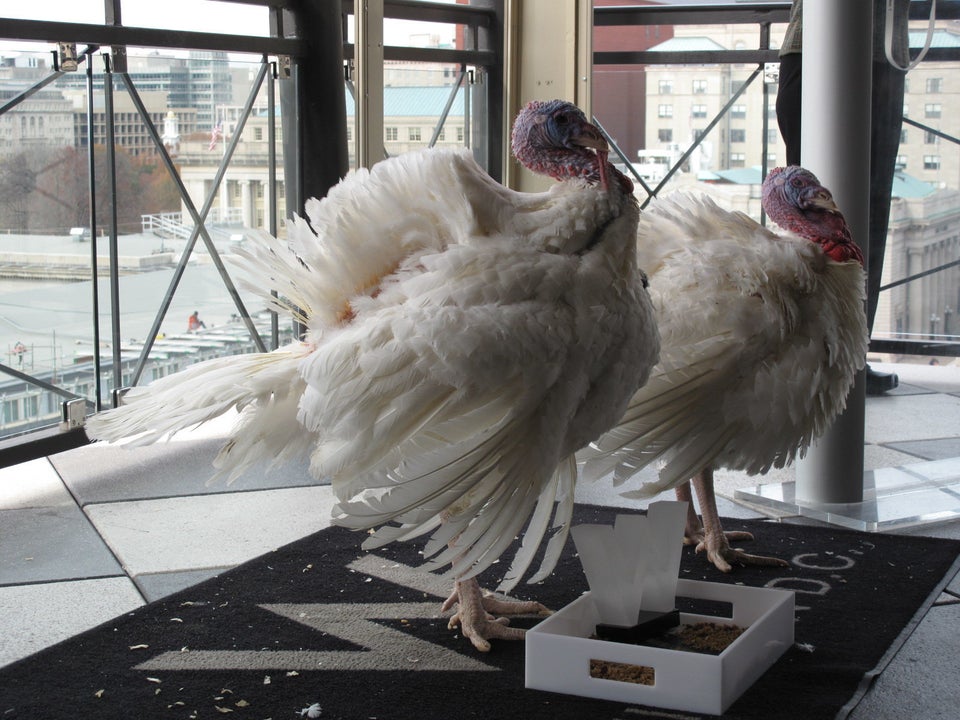 2012 White House Pardoned Turkeys
Why two birds? One will be pardoned. The other one is an understudy. Interested individuals can vote which bird should be pardoned on the White House Facebook page.
Following the presidential pardon, the turkeys will head to Mount Vernon, George Washington's Northern Virginia home, to be part of the "Christmas at Mount Vernon" exhibition. Following the holidays they'll be housed in Mount Vernon's private livestock facility.
Check out some previous White House turkeys: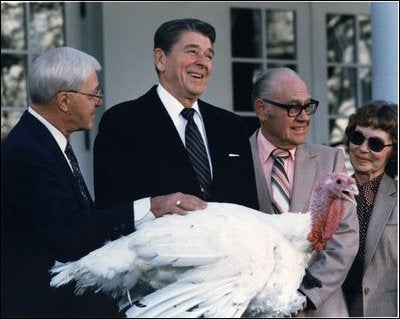 White House Turkeys
Before You Go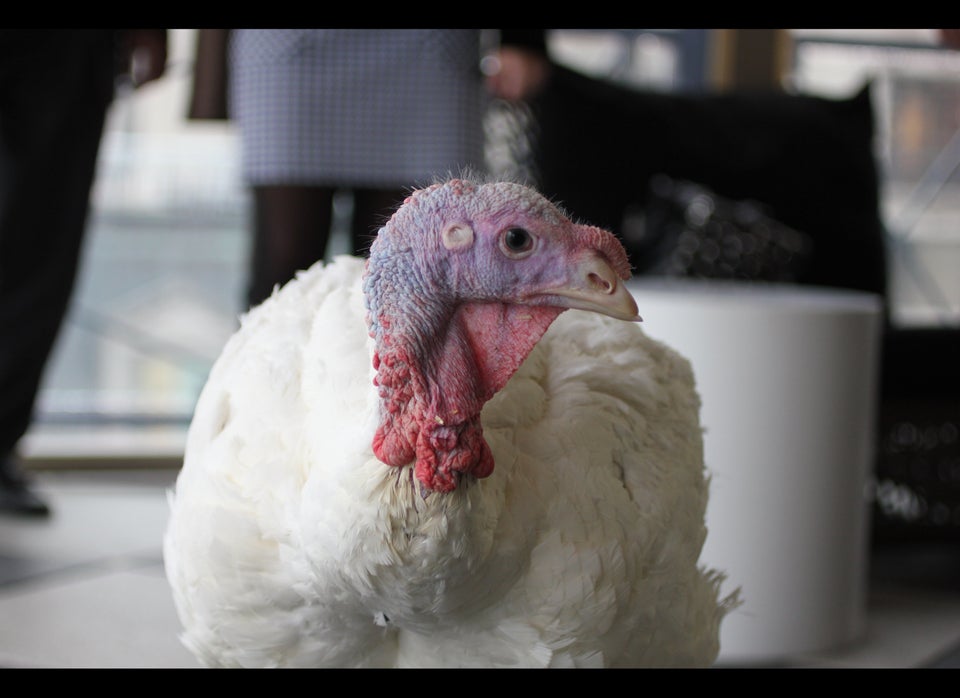 White House Turkey 2011
Popular in the Community