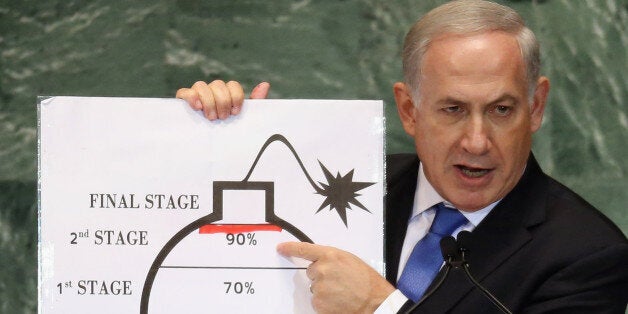 The White House Twitter account took a less-than-subtle dig at Israeli Prime Minister Benjamin Netanyahu on Wednesday afternoon, amid a continuing public spat between the U.S. and Israeli governments over nuclear negotiations with Iran.
The White House tweet, presented in the guise of an explainer on the framework agreement that Iran and world powers reached last week, contained a choice graphic of a cartoon bomb.
As many were quick to note, the tweet's bomb is almost the exact visual that Netanyahu used while delivering a speech on Iran's nuclear program to the United Nations General Assembly in September 2012.
Netanyahu drew a red line on his prop while urging the international community to stop Iran before it reached a final stage of nuclear enrichment.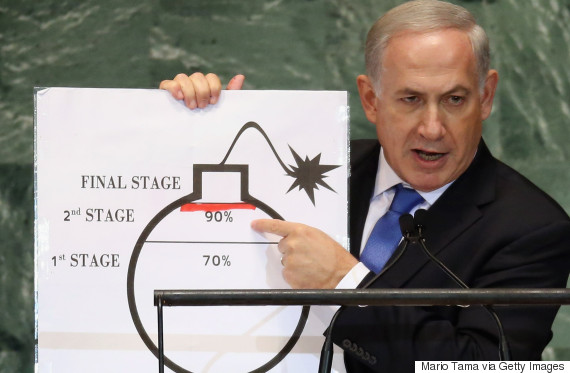 Benjamin Netanyahu, Prime Minister of Israel, points to a red line he drew on a graphic of a bomb while addressing the United Nations General Assembly on Sept. 27, 2012, in New York City. (Photo by Mario Tama/Getty Images)
The American bomb tweet comes amid a heated debate between proponents of the Iran deal and detractors. Following the announcement on Thursday that a framework agreement had been reached, the nations negotiating with Iran and many nuclear experts vocally supported the deal, while some hardliners in Iran and in the U.S. voiced opposition.
Israel, which views the framework agreement as too soft on Iran, has been lobbying hard against it, with appearances by Netanyahu on American talk shows and analysts pointing out what they see as the deal's shortcomings. The Obama administration, on the other hand, has been touting the nuclear agreement as a success and is urging lawmakers to support a final deal that would block Iran from building nuclear weapons by diplomatic means.
Support HuffPost
The Stakes Have Never Been Higher
Related
Before You Go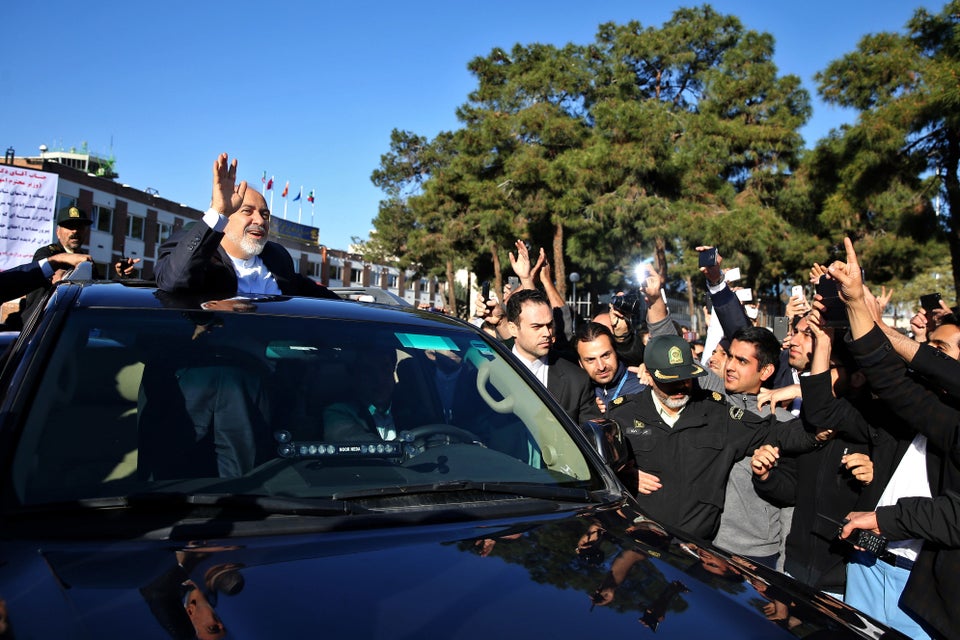 Iran Celebrates Nuclear Agreement
Popular in the Community