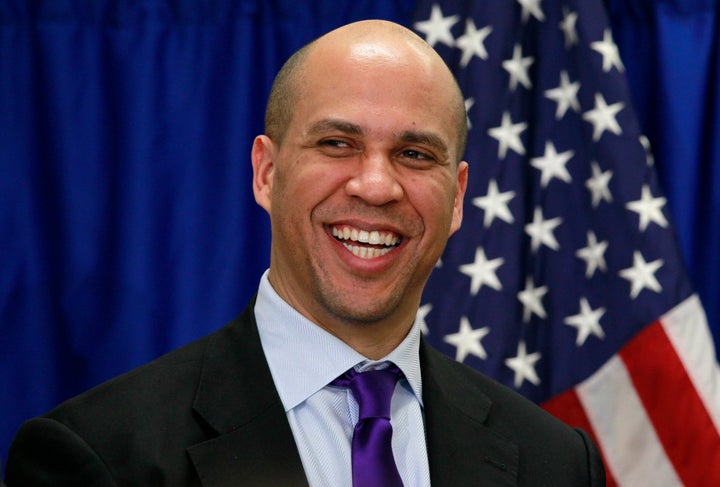 As high unemployment rates continue to plague the country, America's urban and minority populations face a particularly grim jobs market: according to a recent Bureau of Labor Statistics report, the average unemployment rate among black Americans hovers near 16 percent -- well above the overall national rate of 9.1 percent. What's more: unemployment among African Americans continued to rise long after the national rate peaked in October of 2009, reaching 16.5 percent in March 2010.
With this in mind, the White House convened the Urban Entrepreneurship Summit at Rutgers University in Newark, N.J., on Monday. The day-long conference aimed to assist minority small business owners by bringing together government officials, private and non-profit funders and leading entrepreneurs. Attendees were encouraged to voice questions and share information in a bid to spur growth opportunities in urban areas.
White House officials attending the event included Don Graves, executive director of the President's Council on Jobs & Competitiveness and Scott Case, CEO of the Startup America Partnership. Microfinance and microlender representatives included ACCION's Paul Quintero and Stephen Vogel of Grameen Bank. Local officials, including Newark mayor Cory Booker and NYC Public Advocate Bill DeBlasio, were also in attendance.
Booker, who opened the conference, highlighted the benefits of starting a business in an urban environment -- including transportation options and prime location -- and pointed to a local initiative, the Brick City Development Corporation (BCDC), which had, he said, "helped dozens and dozens" of businesses gain access to capital. Booker noted that the BCDC had given out nearly $14 million in loans, resulting in the creation of 42 women- and minority-owned businesses in the area.
Booker said he was continuing a push to attract tech companies to relocate to Newark, as well as expanding strategic partnerships. "We cannot be the city we were ten years ago," Booker said.
While both experts and attendees zeroed in on concerns to small businesses, including access to credit and regulatory burdens, some entrepreneurs remained skeptical of the incentives already in place.
Valerie Mason Robinson, CEO of Eden Organix, a natural cosmetics company, spoke to HuffPost about government tax credits for small businesses.
Robinson was unable to access incentives in Newark, because "our numbers were just not there, in terms of the number of employees," she said. "And you had to be profitable. We were so close -- we were just down by $15,000."
Robinson said that while "the money is just out there," resources for entrepreneurs, such as business centers, "are being cut -- and that's not a good thing." She added, "I gladly pay sales tax, but I'd like to know where my tax dollars are being spent."
Alfred Edmond, the editor in chief of Black Enterprise magazine, contended that there "was only so much the state and federal government could do, given the deficits they're facing." Instead, Edmond challenged "Mayor Booker to make Newark [a hub] of northern entrepreneurship, by encouraging Fortune 500 companies to steer jobs into urban areas."
Other experts, including Michael Grant, the president of the National Bankers Association, encouraged urban-based small business owners to work with banks to secure loans and funding.
But some in the audience were less than convinced.
"All too often they have these [summits], but no blacks actually get access to capital," Cassandra Dock, a member of a local organization called Concerned Citizens to Revitalize Communities, told HuffPost.
Dock dismissed the notion that banks would ever be a resource to minorities seeking loans. "They're not even going to help us find loans to improve our credit," she said.
Grant, for his part, said that entrepreneurs had to be "persistent" when seeking assistance from banks, noting, "that's where you go for advice and direction."
Steve Jones, the CEO of WebSignia, told HuffPost he found the summit "impactful," and that he was interested in understanding how the government was going to push banks into loans and lending.
"The banks are still tight," he explained. "You still have to have perfect credit -- which is not realistic, given the fact that some people have leveraged their homes and possibly gone into debt to get a [business off the ground]."
Administration officials made a concerted push to demonstrate that the White House was dedicated to small business assistance. Marie Johns, the deputy administrator of the Small Business Administration said that President Obama has "made it a top priority to help small businesses," citing the fact that the president has cut tax rates for small businesses 17 times since taking office. Acknowledging the power of small business, Johns added, "At our agency, we take very seriously the notion that we are supporting half of the economy."
Other administration experts, while acknowledging the work left to do, sought to shift the burden -- however marginally -- to the entrepreneurs themselves. Case told the audience: "Make sure your voices are heard." He added, "If you want these barriers to go away, you actually have to pay attention to them."
Correction: An earlier version of this report incorrectly identified Scott Case as the chairman of Startup America. He is the CEO.
Clarification: Startup America is a private sector coalition that is working in conjunction with the White House. It is not a White House program.
Calling all HuffPost superfans!
Sign up for membership to become a founding member and help shape HuffPost's next chapter