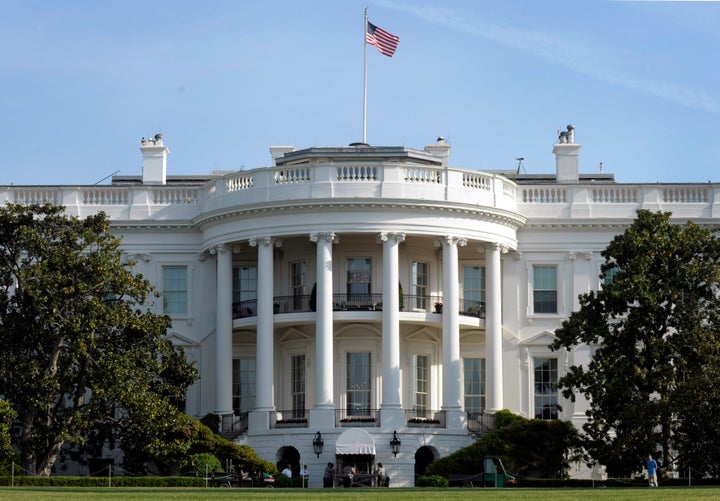 There may be only two ways to live in a house worth more than $100 million: Become super rich or get elected President.
The White House is worth an estimated $110 million, according to real estate site Movoto.com, who asked Washington D.C. real estate experts Koitz Group to appraise the iconic mansion's value (h/t Atlanta Journal Constitution). The White House's 132 rooms make up 55,000 square feet total and include a swimming pool, bowling alley and movie theater. When factoring in the historical value of the property, Koitz estimates that the home of 44 presidents could be worth more than $1 billion.
With a price tag of more than $100 million, the White House counts as one of the most expensive properties in America, at least according to current listings. Only two properties in the U.S. are listed as more expensive, according to Forbes. The 10,000 square foot top floor penthouse at One57 Penthouses in New York can be purchased for $115 million, while the 35,000 square foot Fleur de Lys Mansion in Los Angeles, CA is valued at $125 million.
When it comes to the homes of other world leaders, the White House's appraised value dwarfs that of the U.K. Prime Minister's official residence at 10 Downing Street, which was estimated to be worth $7.3 million in 2010, according to The Guardian. The home of the Queen, however, is a different story. Buckingham Palace is said to be worth more than $1.6 billion, CBS News reports.
In addition to the White House, the government owns a bunch of other property, albeit valued at much less. In 2010, the government owned 1.2 million buildings, land parcels and other structures overall, according to then Office of Management and Budget director Peter R. Orszag. In fact, with so much property, President Obama proposed selling off excess and surplus property to save an estimated $8 billion in 2010, according to CNNMoney.
See below to find out what buying the White House gets you:
Related
Popular in the Community