 Researchers who participated in Vice President Joe Biden's conference on video games on Friday say that Biden declared himself an "agnostic" when it comes to the belief that video games lead to violence, while suggesting that the country could nonetheless benefit from more research into the subject.
Cheryl Olson, a public health researcher and co-author of "Grand Theft Childhood: The Surprising Truth About Violent Video Games and What Parents Can Do," said that Biden sought to put the members of the video game industry at ease with his opening remarks. "He acknowledged that he saw no evidence of a link between video games and real violence," she said. "However, he made the point that a large segment of the public believes there's a link, and that belief is a real force that needs to be reckoned with."
As the head of a White House committee tasked with recommending solutions to the problem of gun violence, Biden has met with lawmakers, mental health experts and leaders of the firearms industry. On Friday he sat down with leaders of the video game industry, as well as with industry lobbyists and independent researchers. He and President Barack Obama are scheduled to unveil their proposals this week.
"His message, to a large degree, was, 'Whether or not there are any kinds of evidence linking video games to aggression, what are things the industry could do to improve its image?' I understand that there were probably some people in the video game community thinking that this was a witch hunt or something, but I didn't come away with that impression."
The Newtown shooting last month has reignited concerns over violence in video games, an issue that has often flared up in the wake of mass shootings. The gunman who shot 20 children and seven adults last month was reportedly an avid player of violent video games, and investigators discovered a stash of violent games worth thousands of dollars in his house.
But many researchers, including those who attended the White House conference, say there's no evidence that video games contribute to violent behavior.
"If kids are playing all the time, I'd worry about them," she added. If they are suffering from a serious mental illness, she said, "they could be using games to self-medicate and that might be fine in the short term, but could start a negative cycle." She also noted that there's no research on video game use by juvenile offenders.
Olson, who in 2004 began surveying children's perceptions of violent video games, said the children she studies were "clear on fantasy versus reality, and that's why they like video games: because they're fantasy." Asked whether they considered any video games inappropriate for children their age, the subjects often mentioned "The Sims," a game in which players guide characters through an array of docile everyday activities, from tending the garden to reading a book.
Those activities also include kissing -- something that kids can do "in real life" but don't always feel ready to face, Olson pointed out. By contrast, killing seemed to strike most kids in the study as safely confined to the world of fantasy.
In recent years, both the firearms industry and the video game industry have worked to make the portrayal of violence in video games a little less fantastical. The weapons in video games are often modeled after real guns, for example-- a form of product placement that Olson hopes to see eliminated.
Mentioning the tobacco settlement of 1998, which outlawed the use of paid product placement in movies by the tobacco industry, she said, "I don't think we should have real gun brands in video games."
Ferguson said that Biden encouraged the video game industry to consider ways of better educating the public on its voluntary age advisory system, which rates games for older children and adults as M (Mature) or, in rare cases, AO (Adult Only).
Ferguson agreed that there's little evidence of a link between video games and violence. Like many video game supporters, he pointed to Japan, where violent video games are popular and real-life gun violence is rare.
While there's a body of research that examines whether video games could lead to increased aggression in young people, "those studies are inconsistent, and it's hard to make any kind of declarative conclusion about them," Ferguson said.
Many of these studies measure aggression using something called the "noise burst test": subjects are told that they can punish someone sitting in another room by pushing a button that will subject the victim to a loud, abrasive noise.
But Malte Elson, a researcher from the University of Münster in Germany who conducted a review of studies using this method, found many variations on the test. He and his colleague could arrive at almost any conclusion about the results depending on how the data was analyzed. "The different outcomes we had would have allowed us to make any statement -- that violence in games increases violence, has no effect, or even decreases it," he said.
Olson said that most of the game industry representatives at the conference seemed open to the possibility of further research, although she said that one executive argued that video games "are an art and that further research should not even be under discussion."
According to Olson, Biden raised the possibility of the industry financing government-directed studies.
In a statement, the Entertainment Software Association, a trade group, alluded to a 2011 Supreme Court decision overturning a California law that sought to regulate the sale of violent games to minors: "We expressed in the meeting that the United States Supreme Court recently affirmed that the independent, scientific research conducted to date has found no causal connection between video games and real-life violence."
The statement described the conversations with Biden as "productive and candid."
"We are saddened by the recent tragic events, and as an industry integral to the social and cultural fabric of America, we look forward to continuing our engagement with government officials and policymakers focused on meaningful solutions," the statement concluded.
Related
Before You Go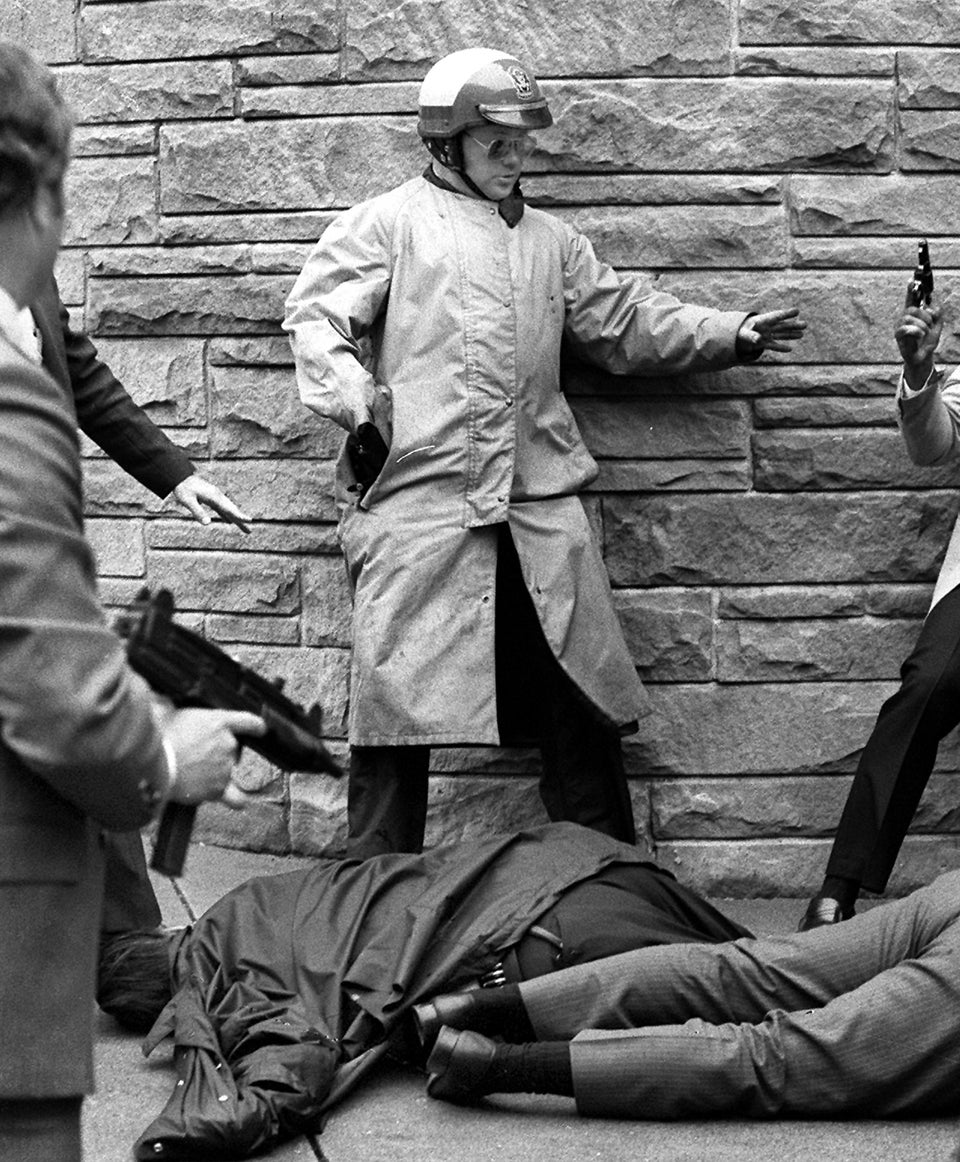 Pivotal Moments In The Federal Gun Control Debate
Popular in the Community