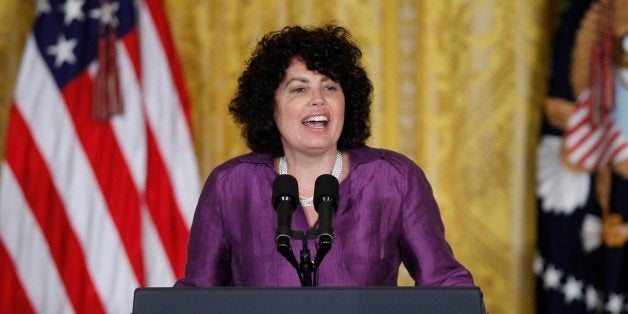 WASHINGTON -- Vice President Joe Biden is losing his top adviser on violence against women, The Huffington Post has learned.
Lynn Rosenthal, who has been a senior adviser to Biden since July 2009, will step down Friday. She is moving on to become the Vice President of External Affairs at the National Domestic Violence Hotline, and will remain in Washington, D.C.
Rosenthal has coordinated the White House's efforts to reduce domestic violence homicides, address domestic violence in the workplace and raise awareness about the effects of violence on youth. She's also served on the White House Council on Women and Girls.
Violence against women is one of Biden's signature issues. As a senator, he wrote the 1994 Violence Against Women Act, and he was instrumental in ushering through the law's reauthorization as vice president in 2013, when House Republicans unexpectedly held it up over its inclusion of new protections for Native American victims of abuse.
He regularly works to keep the issue in the spotlight. During remarks last month at the White House Tribal Nations Conference, he described domestic violence as an "epidemic" that "cuts to the very core of how we measure ourselves as a society."
In a statement provided to The Huffington Post, Biden described how Rosenthal has been by his side for decades as they pushed initiatives to counter domestic violence.
"She was there as an advocate in the trenches when I wrote the Violence Against Women Act twenty years ago. She was there when President Obama and I were sworn into office, and my first request was to have Lynn made the first-ever White House Advisor on Violence Against Women. She was there when we reauthorized the Violence Against Women Act over the years—working to prevent domestic violence homicides and extending protections to Native American women, and LGBT Americans. She worked with me to reach a new generation of young women and to get men involved in speaking out about abuse," Biden said.
"While she is leaving the White House, I know she will continue to be a passionate voice for the right of every woman -- and every person -- on the planet to be free from violence and abuse," he continued. "That's the right that measures who we are as a country -- and it is what measures the work of Lynn's life."
Rosenthal's allies in the domestic violence community hailed the effect she's had on focusing the White House's attention on sexual assault. During her time with the administration, Sexual Assault Awareness Month was recognized for the first time, the White House backed major sexual assault provisions in the reauthorization of the Violence Against Women Act, and a campus sexual assault initiative was launched.
"Never before have a President and Vice President spoken out directly on the issue of sexual assault," said Terri Poore of the National Alliance to End Sexual Violence. "Lynn's work will have ripple effects on addressing and preventing sexual violence for decades to come."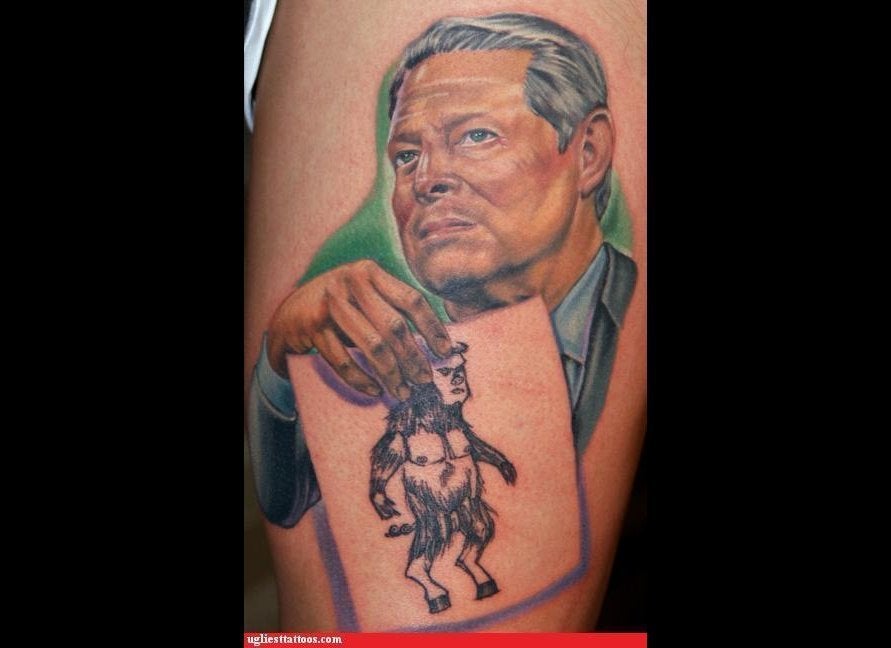 Political Tattoos That Really Suck