A White House official told a federal judge Tuesday that President Donald Trump's now-defunct voter fraud commission plans to delete the voter data it collected from about 20 states and contradicted the administration's public statements saying the Department of Homeland Security would take up the panel's work.
Trump suddenly dissolved the commission Wednesday but said its work would be moved to DHS. White House press secretary Sarah Huckabee Sanders said the agency would take up the panel's "preliminary findings," and Kansas Secretary of State Kris Kobach (R), the panel's vice chair, said DHS would run voter information against databases of immigrants to try to find voters illegally on the rolls.
But Charles Herndon, the director of White House Information Technology, said in a sworn court declaration filed Tuesday that that wasn't the case. Herndon said the panel "did not create any preliminary findings." He added that "no Commission records or data will be transferred to the DHS or another agency," except for the National Archives and Records Administration.
 Herndon also said no commission member ever had access to state voter data.
The declaration came in a lawsuit by Maine Secretary of State Matthew Dunlap (D), a commissioner, who sued the panel alleging he was being excluded from crucial communications and planning. Dunlap filed a motion in court earlier Tuesday to block the panel from transferring any information from its activities until he had a chance to review it.
Austin Evers, the executive director of the watchdog group American Oversight, which is representing Dunlap, said Herndon's statements raised questions about what the Trump administration was planning to do to investigate voter fraud.
"Either the White House just admitted it lied to the public in an official statement or it just misled the court. Given their record to date, it's hard to guess which is more likely," he said.
A federal judge ordered the commission to turn over communications to Dunlap on Dec. 22. Lawyers for the Department of Justice on Tuesday asked the judge to reconsider her order because the panel no longer exists.
It's not the only contradiction on how the voter fraud probe will move forward. Kobach has publicly insisted he will be advising DHS on investigating voter fraud moving forward, but DHS has publicly said he is not advising the agency.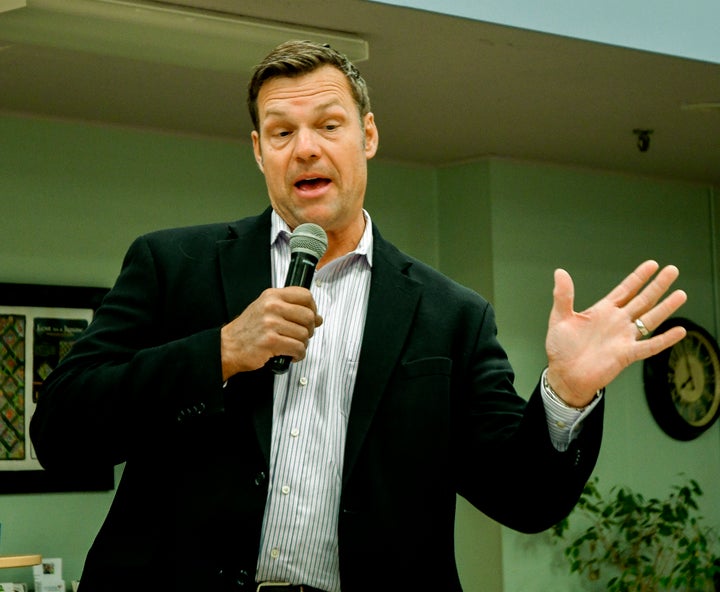 Calling all HuffPost superfans!
Sign up for membership to become a founding member and help shape HuffPost's next chapter
BEFORE YOU GO
PHOTO GALLERY
U.S. Capitol Photos