A team of scientists from Russia is preparing for an expedition to track down a rare all-white killer whale that hasn't been seen since it was spotted 18 months ago.
According to the CBC, the group waited until now to release the photos and video "as they wanted to study [the whale] further."
Iceberg, who has a 2-meter (6.56-foot) white dorsal fin, was observed living in a pod with 12 other killer whales, according to press materials from FEROP.
"In many ways, Iceberg is a symbol of all that is pure, wild and extraordinarily exciting about what is out there in the ocean waiting to be discovered," Hoyt said in a press release. "The challenge is to keep the ocean healthy so that such surprises are always possible."
LOOK: "Iceberg," all-white adult male orca: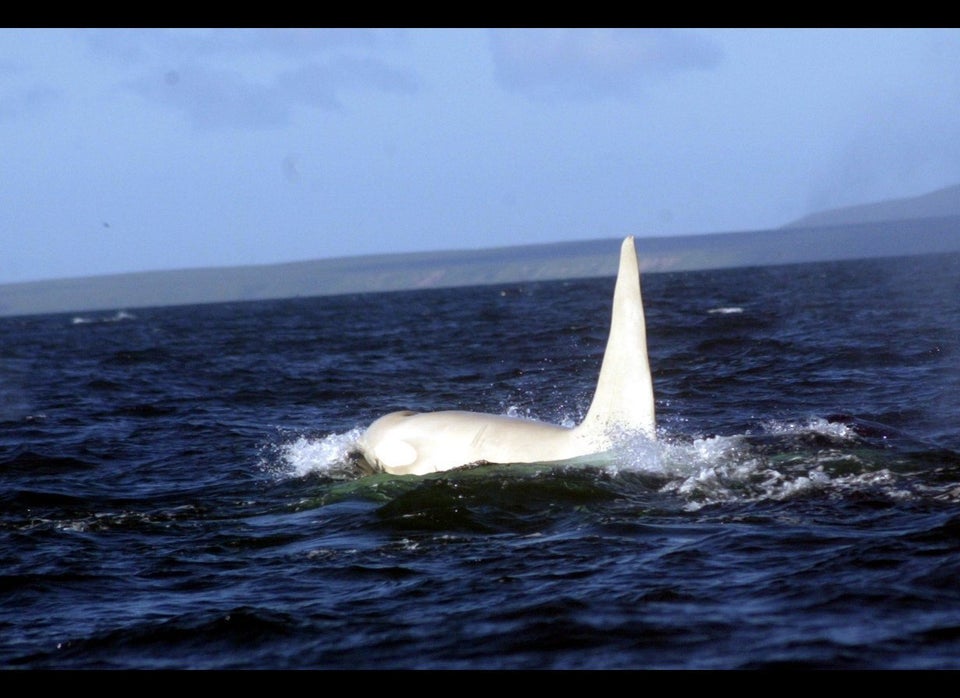 'Iceberg'
Popular in the Community