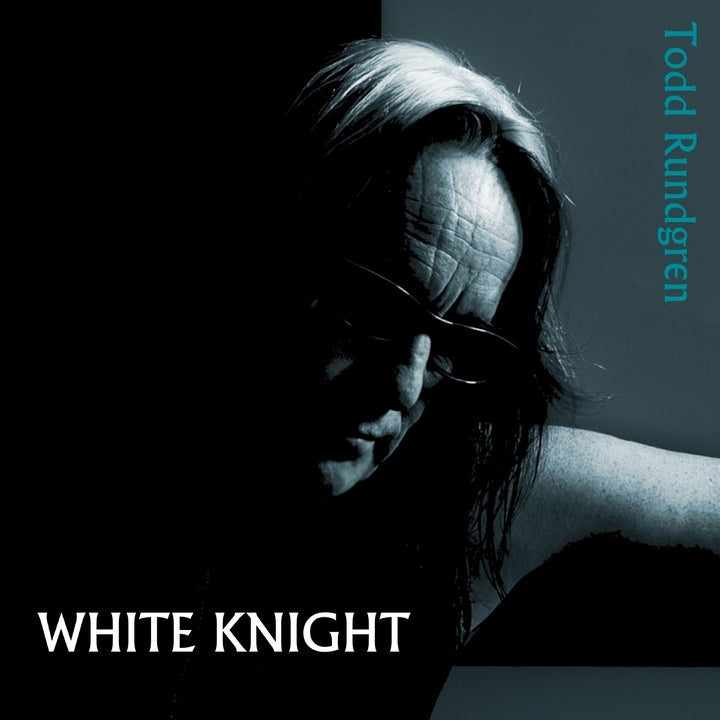 A Conversation with Todd Rundgren
Mike Ragogna: Todd, many are saying your new release White Knight is a return to the musical approach of your early albums though I feel it incorporates all Rundgren eras. What was the creative mission for White Knight and do you feel it has a nod to your earlier works?
Todd Rundgren: My first priority was to get out of my recent bubble and take advantage of the possibilities of remote collaboration. I didn't have any style or genre in mind when I started the project, but let the results of the process define the tone of the record. At the same time, I was aware that I didn't want to under-react to listener expectations, nor overreact if I thought something might be redolent of an earlier "phase."
MR: To me, one of yours and Donald Fagen's great works is "Tin Foil Hat," whose lyrics pretty much capture the sentiment of more than half of America. Plus your knockout blow of its video pretty much leaves no question as to how you and Donald—Fagen not the other one—feel about the White House's current occupant. How did that song come together and were there any specific tipping points that pushed you guys into creating "Tin Foil Hat"?
TR: The song wasn't written until after the election so that was pretty much the tipping point for us. We were having dinner in Kauai and the topic of conversation was more or less exclusively our loathing of the "man," and before we left, I asked Donald if he'd like to listen to a track and consider doing something with it. A few days later, he sent me a bunch of titles, one of which was "Tin Foil Hat." We pretty much knew what we had to do at that point.
MR: "Tin Foil Hat" is just one of many tracks with guests that include your old pal, Daryl Hall. Can you share a couple of stories about how featured guest tracks came about?
TR: Except for "Tin Foil hat," most collaborations started with a phone call or email from me pitching the possibilities. Most people were open to the idea even if nothing materialized. Maybe the most interesting conversation was with Pete Townshend, who at the outset demurred because of conflicting commitments. We went on to have a far ranging discussion of various topics for 45 minutes. It was the longest exchange I ever had with him.
MR: Joe Walsh, your fellow Ringo All-Star-ian, is featured on "Sleep." I imagine he's another pal you musically love to get together with. On White Knight, did anyone become a new best friend because of your creative and hang time together?
TR: The way the project was assembled, there was practically no "hang time" with other artists. Everyone made their contributions remotely and in their own time. "Tin Foil Hat" was the only face-to-face collaboration. Some of the artists I have still never met in person.
MR: Whenever you work with Daryl Hall, even when performing together on his TV/web series, your approaches sometimes seem interchangeable. Beyond the Philly bond, what do you think is behind the magic of your collaborations?
TR: We've crossed paths on a number of projects since [Daryl Hall & John Oates'] War Babies (1974). We've toured together and recorded together. I think we both admit that the bond is our common influences, most of which are rooted in our pre-professional experiences. It's not exclusively Philly, but it does reflect similar tastes and affinities.
MR: White Knight seems to be an amalgam of electronic, pop, alternative, rock, metal, jazz, funk, and, of course, Philly-ish soul. Or in other words, "Todd Rundgren" music. Considering you also produced acts ranging from Meat Loaf to Jill Sobule to Hall & Oates to The Tubes to XTC and more, have you basically been less interested in genre than creating the perfect musical frame for each song?
TR: My interests in music have always been eclectic, in part because of my upbringing. My parents had pretty solid and varied preferences and my dad hated contemporary pop, so I was exposed to a lot of classical and musical theater and even folk music. From my teen years on, The Beatles evolution through various styles and genres became a model for me. I learned to appreciate song qualities that transcended the way the song was performed, which served me well when I became a producer.
MR: From the producer's perspective, what kind of innovations or boundary pushing occurred production-wise on White Knight?
TR: Nothing remarkable, aside from the hands-off aspect of letting the other artists have free reign on how to make their contributions. Making records with nothing but a computer and microphone is pretty old hat for me.
MR: Does White Knight have a track or two that you're particularly proud of because of either production challenges you overcame or because of what it achieved beyond your initial vision?
TR: I get no sense of abstract pride from making music. When I'm recording, I'm floating in a world of ideas, waiting for them to show me how they fit together. When I perform live, I'm just enjoying the moment. I realize I probably couldn't have gathered these contributors together without some prior reputation, but I never worry about what that is.
MR: How do you stay on top of changing engineering or performance technologies?
TR: Things haven't changed so much in concept as in application. Technologies become more affordable and effective, but rarely is something brand new. For instance, it is technically much easier to create a video and integrate it into a performance. But we were doing that in the 70s—it was just way more hassle and expense.
MR: Todd, what advice do you have for new artists, musical or otherwise?
TR: Same old thing: Get a day job. I was fortunate to get into production and that afforded me great freedom as an artist, as well as a handsome living. The collapse of the old company model and the affordability of technology have combined to deprive me of a lot of production work, so I spend that much more time on the road. Be prepared to play anywhere, anytime for whatever you can get out of it.
MR: What will the White Knight tour be like? Are you adding anything to staging that might be a little different than past tours? Will any of your featured guests accompany you or join you at a venue or two?
TR: We've just finished the first leg, probably the largest production I've toured since Utopia days. Two full-stage video walls with the band in-between costume changes, Global Girls (my singer-dancers) in a two-hour extravaganza of new and old material.
MR: What kinds of creative projects do you still need to get to and beyond promoting the new album? What else are you working on now?
TR: We're in the early stages of developing a musical, I have an autobiography to finish and hope to record some more collaborations. And of course I'll be touring my ass off.
Reintroducing Rubén González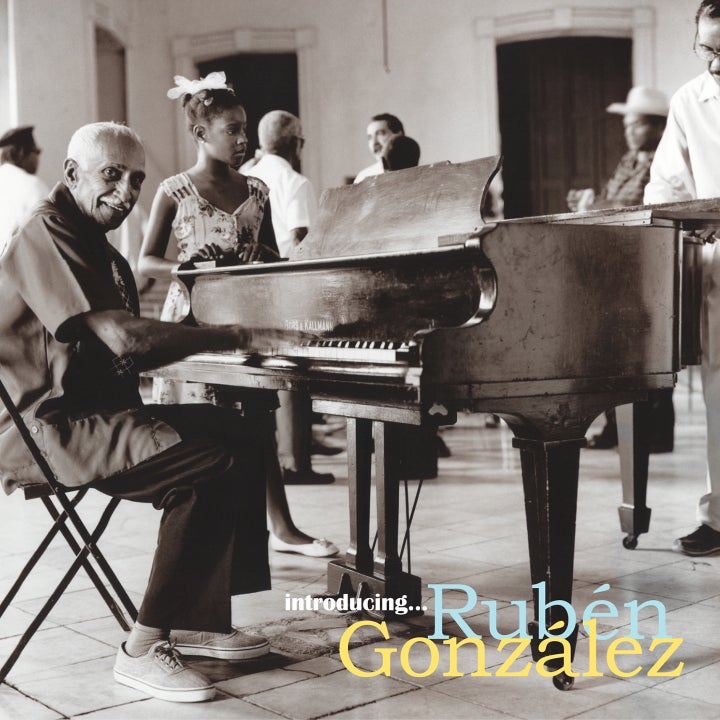 When the 77-year-old, Cuban piano legend recorded Introducing…Rubén González, it was the Buena Vista Social Club-associated artist's very first solo album. From that point on, his music career and creative output flourished until his death in 2003. This reissue coincides with this summer's worldwide release of Buena Vista Social Club: Adios, a feature-length documentary about the band that features González in depth.
According to producer Nick Gold...
"I fell in love with Ruben's playing from that first day at Egrem Studios in Havana in 1996. Every morning through the recording of The Afro-Cuban All Stars and Buena Vista Social Club albums, he'd be waiting for us at the studio door. Once opened he'd rush over to the piano, lift the lid, flex his fingers and play and play. He no longer had a working piano at home and this beautiful music just poured out of him. I was praying we'd complete the Buena Vista sessions in time to make Ruben's own debut album and in the event we were left with two days studio time. Rubén arrived with the dream rhythm section of Cachaito Lopez on bass, Amadito Valdes timbales, Roberto Garcia on bongos and guiro, Carlos Gonzalez congas and Virgilio Valdes maracas. Ruben unfolded a little scrap of paper no bigger than a bus ticket on which he'd written nine song titles. He put the paper on the music stand and proceeded to play, the other musicians effortlessly dovetailing in to complete a sound of Cuban music heaven. Those two days were the most wonderful I have ever spent in the studio."
Here is a video of Rubén playing at his very first show outside of Cuba—the concert was on April 6, 1997 at Ronnie Scott's in London. The song is called "Mandinga" and it appears on the reissue. 
You also may want to check out the movie trailer for Buena Vista Social Club: Adios that hit select theaters May 26...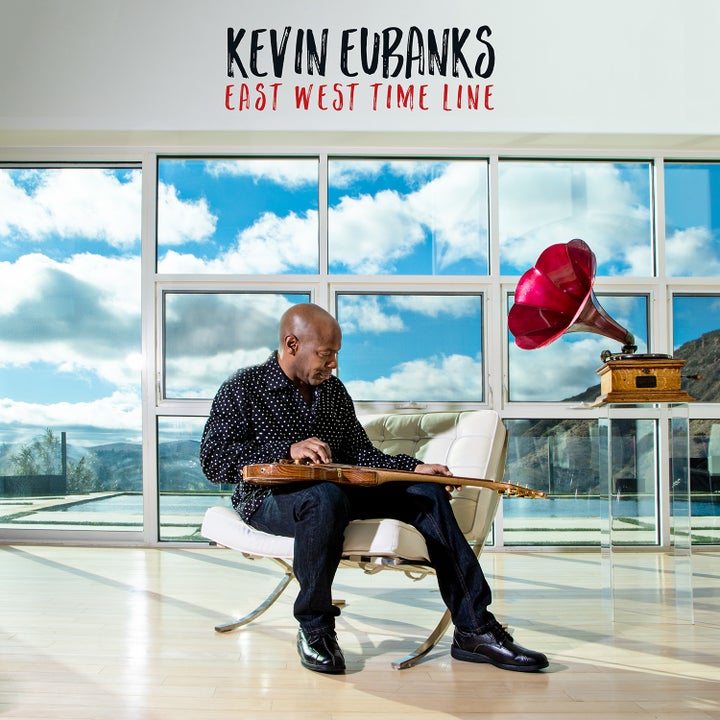 A Conversation with Kevin Eubanks
Mike Ragogna: Until about 2009 when you were the musical director of The Tonight Show, you added your signature Philly soul-ish approach to the sounds of jazz on the show as well as on your albums. You seem to be a champion of what is current in jazz and synthesize what's on the scene into your own music. First, how would you describe what's happening in jazz these days and also what do you feel you're adding to the field, maybe even perhaps through your new project, East West Time Line?
Kevin Eubanks: Jazz has become more about the soloists and less about a developed musical group sound. There are a lot of contributing reasons for this. Promotors want to have as many well known names to promote and society, in general, puts more attention on individuals, stars, celebrities, than it does on a group or a community. There seems to be a lack of development in the community though the individuals that emerge get all the notoriety. Perhaps that presents more entertainment as opposed to a "band" that would express more content and perhaps an opportunity for more depth. Also the compositions tend to be more a back drop for the all-star soloists to shine; a "band," meaning a group of musicians that play together consistently long enough for something to emerge that is unique. This will also have a positive effect on the compositions, the way they are written and the way they are interpreted. As always, the arts reflect our society and society today seems to be all about the proverbial "me." There can be no better time for bands, people, communities and ideas to come together on common purpose to create something unique and progressively wonderful. 
MR: Your uncle Ray Bryant gets a shoutout in your cover of his song "Cubano Chant." What were the challenges of recording that signature piece of music and making it your own and how did he influence you overall?
KE: Ray had more influence than I ever knew. He and my mother, who is a classical and gospel pianist laid the groundwork, musically and psychologically for the entire family to naturally believe that playing music was a beautiful gift to be shared and enjoyed. There was never any real thought that it was not possible to realize the dream. Without Ray and Mom, everything would be different.
Cubano Chant has been covered by many musicians including the likes of Oscar Peterson and others. The only challenge in covering this song yet again, was to feel it with a more romantic and tender way without losing the motion and the 'Chant'. "Let's try to keep it moving and enjoy it in a slower motion."
MR: Your time with Art Blakey & The Jazz Messengers seems to have helped guide your musical direction. Just as a refresher, how did you meet Blakey, who are some of your other earlier influences, and do you still hear them in your music? 
KE: Art played Lulu White's in Boston and word got out that he was putting a new band together and was looking for a guitar player. Being terribly shy, it's a wonder he asked me to join the "Messengers." It indeed was the beginning of everything. After that, [I] moved to New York, and then Roy Haynes, Sam Rivers, Slide Hampton, Ronnie Mathews, James Williams, Ted Dunbar,  Bruce Lundvall, Larry Rosen, Dave Grusin and all the other blessings, I was so fortunate to work with and learn from.
MR: You were one of the iconic artists on the GRP label back in the '80s. In your opinion, how has your take on jazz changed since those days, what did being on that label in particular do for your career and creativity, and what do you think GRP did for jazz?
KE: It was the very first digital record label. It set the trend and every other label followed. Larry Rosen and Dave Grusin had the vision to see and believe in the new digital technology and how it would affect the record business. It gave musicians another option and a chance to progress. Remember, the CD Opening Night was done on the GRP record label.
While making records for GRP, I was touring with Sam Rivers, Roy Haynes and other musicians that were the creators of jazz. The iconic jazz bar named Bradley's made it possible to play with some the greatest piano players on the scene in New York at the time. Meanwhile, I was till making records for GRP. Music is not so easily categorized, any more than one can separate the oceans of the world. They flow into each other and seek their own level. That is my take on jazz and it has not changed; be open and believe in the oneness of things, musical and not.  
MR: Your tribute to Duke Ellington, "Take The A Train," incorporates a couple of influences including Chick Corea. How big an influence were Chick and Duke on your musical development or was it more appreciation than influence?
KE: Take the Coltrane was an attempt to take it out of the traditional context and let it go wherever it wanted to. It felt fun and a bit different so we just let it happen. Chic? Really?
MR: Do recording sessions guide the arrangements through improvisation ending with an eventual "take," or do you come into the recording process with charts and a solid direction?
KE: Charts are needed only when you don't know the song. There's a tendency to play it safe, not make a mistake. One walks and every now and then you might fly in a studio. Recording session are seldom anywhere near a live performance. It's totally different. Life is all about flying in so many directions. [It's] hard to fly looking at a chart. When there's an opportunity to naturally take an unknown path, why not try it, if it touches you in the right way. An adventure.
MR: Do you still practice and if you do, how many hours a day?
KE: Of course. I don't count the hours. Creative practice is not a practice at all. It's until the energy is burned out, replenish and do it again. This process can take days, months or moments. It's more an energy web and flow all depending on where the emotional head space is. A technical practice is until one learns the music.
MR: Did you rehearse the material on East West Time Line with the band or a few of the musicians? Maybe a better question is how do you prep for recording in general and how did you prep for the new album?
KE: No preparation for EWTL.  I took Wayne Shorter's advice,"You can't practice for the unknown."
MR: You've already said many inspiration things but what's your advice for new artists?
MR: Do you miss musically directing The Tonight Show? Ever tempted to give Jimmy Fallon a call?
KE: Lol...I miss seeing my friends on the NBC lot. Jay and I are still in pretty close contact. Very cool indeed.
MR: What other projects are you working on and what kinds of album concepts do you creatively still need to get to?
KE: There are at least three of them and they're a secret, even to me.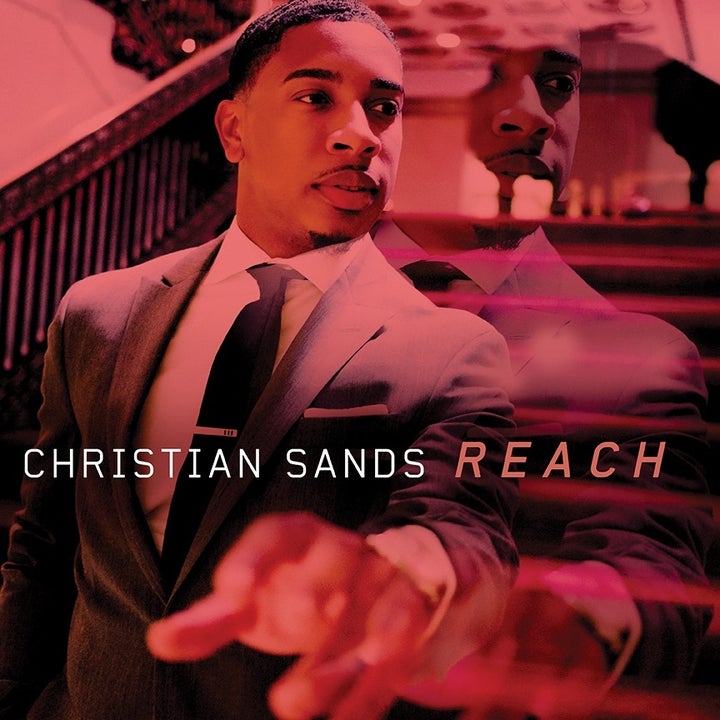 A Conversation with Christian Sands
Mike Ragogna: Christian, you've said that you were inspired by Michael Jackson's Bad for your new jazz album, Reach. How so?
Christian Sands: Michael Jackson's Bad is one of my favorite albums. It was something I grew up with as a kid, everyone wanted to be MJ. Bad was such a diverse album, ranging from different grooves and rhythms to different moods. Also at the same time, I went back and listened to Art Blakey and the Jazz Messengers' "Caravan" for example. They too had a way of expressing themselves in different moods and styles from Latin to swings to ballads. Cannonball, Mary Lou Williams "Zoning," etc. I liked that and wanted to do the same.
MR: The track "Armando's Song" obviously was inspired by Chick Corea. How did you approach creating this song and has Chick heard the final recording?
CS: I am a big fan of Chick Corea's writing. It's not just how virtuosic he is on the piano, it's his writing. His melodic, harmonic and rhythmic choices I always found fascinating, so I wanted to write something in that way. I have no clue if he's heard the tune, but if someone ever plays it for him, I hope he'll dig it. 
MR: Your song "Gangstalude" is a nod to mobster films. Which films are some of your favorites and which might have been on your mind as you were composing the song?
CS: I grew up watching mobster, karate and western flicks and all of them were influences in "Gangstalude." Goodfellas, Scarface, The Godfather, The Good, The Bad and The Ugly, and Hang 'Em High were a few films that came to mind when I was writing the tune. It was originally a medium swinging bounce, like a nod to the '30s gangsters [like Al Capone] but then I added a hip-hop element to it because I'm also a fan of Snoop Dogg. He has a way of flowing over the groove making it sound smooth.
MR: "Bud's Tune" is your tribute to jazzer Earl "Bud" Powell and pianist/composer Herbie Nichols who wrote "Lady Sings The Blues," a grouping that should also include Thelonius Monk and Art Tatum who influenced Powell. When you composed this song, were you consciously channelling them or did the song evolve on its own with you realizing what it was on completion?
CS: "Bud's Tune," like many of my tunes, evolved as time went on. It originally was faster, which is one the things Bud is known for, but I ended up slowing it down to teach it to people, and I liked how it felt. 
MR: Some of your other jazz heroes seems to be Wynton Marsalis, Kenny Garrett, Marcus Roberts and Christian McMcBride.
CS: Those are definitely some of my heroes. Not just because they're amazing on their instruments, but because they are great leaders, educators and deliver the music in a way where you can never forget it. Great Entertainers!
MR: Christian, you're a Steinway artist. And you were a finalist in the American Pianists Association Jazz Fellowship Awards, nominated for a Latin Grammy in 2009. What has life been like for you as an evolving jazz artist, such as your daily creative and musical routine, how often you play live, how long do you practice each day, etc.?
CS: I'm performing constantly; I feel like I live on the stage half of the time. I practice as much as I can when I am at home, or sometimes, I'll get to the venue early or stay after the show and practice, whenever I get a moment to have the piano to myself.
MR: Do you feel you've achieved something creatively or as an overall statement with Reach that you hadn't previously?
CS: I feel like with Reach, this is only the beginning. I have grown since my last recordings and every recording I do is a "snapshot" of where I am in my life at that time. Whether it's my first CD, Footprints, or the latest, it's all about self discovery and documenting where you are at that moment. 
MR: How much improvisation went into Reach? Are there any tracks that didn't make the record?
CS: Improvisation is who I am. I love creating and building new things. When recording this record, there were so many different versions of each song, it was a little difficult to pick which ones to keep. There are a few tracks that didn't make it on, but who knows, they may show up on the next one. 
MR: Christian, what advice do you have for new artists?
CS: What I have to say to new artists is this: Always be yourself and be honest and always know that you won't be in "this place" tomorrow. Continue to push ahead and move forward.
MR: Are there any projects you're hoping to get to in the near future, perhaps tributes to Tatum or Monk or…?
CS: There are a lot of things I will be doing, from movie scores to tributes. You'll just have to wait and see what's next.