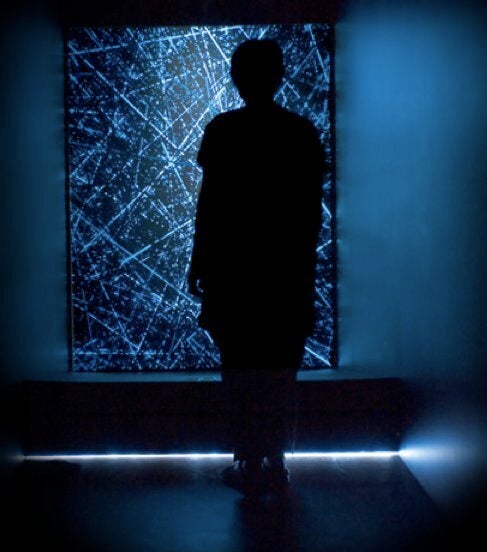 If last year's debut was any indication, the message behind the White Light Festival -- a classical music showcase designed to help free audiences from the distraction of technology -- seems to be coming across. Though audiences weren't instructed to silence their cellphones before the shows, only two went off during the festival's three-week run.
For Jane Moss, the programming director at Lincoln Center, this is a victory. And so, the festival will return this month, with a new set of pieces that share the same mission: trying to get people to unplug and absorb some culture.
The White Light Festival, Moss's brainchild, began as an attempt to halt the increasingly overwhelming addiction to devices she believes is disrupting our experience of the arts. And it obviously touched a receptive nerve: performances were completely sold out.
Though reviews concerned specific pieces rather than the festival as a whole, critical response was generally positive. The New York Times, reviewing a performance of Sigur Ros' "Credo" that was part of the festival, wrote that it "conjures luminous intensity with a childlike grace, evoking for its admirers a contemplative bliss that can verge on the mystical."
"When you send a text or email, you do another one -- it only breeds more hunger," said Moss, who also serves as the artistic director for the "Mostly Mozart" festival at Lincoln Center. "Artistic experiences complete you, as opposed to making you more hungry."
Research suggests that our reliance on technology has come to look more and more like any other addiction. A recent study of college students conducted at the University of Maryland showed that when forced to unplug for a day, almost four in five subjects experienced mental and physical symptoms reminiscent of drug withdrawal.
Moss is afraid we have become incapable of allowing ourselves the release that art can provide.
"Somebody is going to have to explain to me why you go into a performance at 8 and the first half is over in 45 minutes and you have to check your cellphone again," Moss said. "People are less skilled at sitting through a Beethoven symphony with their attention completely on it."
This year's festival, which begins on October 20 and runs to November 19, includes performances of Beethoven's "Missa Solemnis," an Olivier Messiaen organ recital, and the Huelgas Ensemble's performance of a capella choral music from the Renaissance, as well as a number of original contemporary offerings. Many of the performances will take place at Alice Tully Hall, though others are spread across the city. Prices range from free (the opening night performance and a light installation) to around $100.
While last year's lineup was overtly spiritual, this year's programming is more varied in content, though each piece has been selected based on some shared ineffable quality of "White Light"-ness.
"They're works that evoke in a very powerful way, themes or ideas of transcendence," Moss said. "By that I don't necessarily mean spiritual transcendence, but all those pieces of ourselves that are not related to our ego which many people have no time for anymore."
The festival will premiere a production of "Desdemona," a new take on "Othello," created through collaboration between Toni Morrison, director Peter Sellars and Malian musician Rokia Traore. Also making its debut is the silent film "The Passion of the Joan of Arc," presented with a score by Adrian Utley of Portishead and Will Gregory of Goldfrapp.
After each performance, attendees can visit a White Light lounge next to the venue, where they can drink sparkling water or sparkling wine and mingle with their fellow peace-seekers. It's this kind of artistic community that Moss wants to reinstate in contemporary performance.
"Performances are one of the few communal experiences with people remaining," Moss said. "In the course of a performance, you get closer to other people. You feel more connected to the human experience."
Popular in the Community