On Tuesday, zoo keepers at Himeji Central Park in Japan showed the cubs to the press. According to Getty, they will be on display for the public later this week.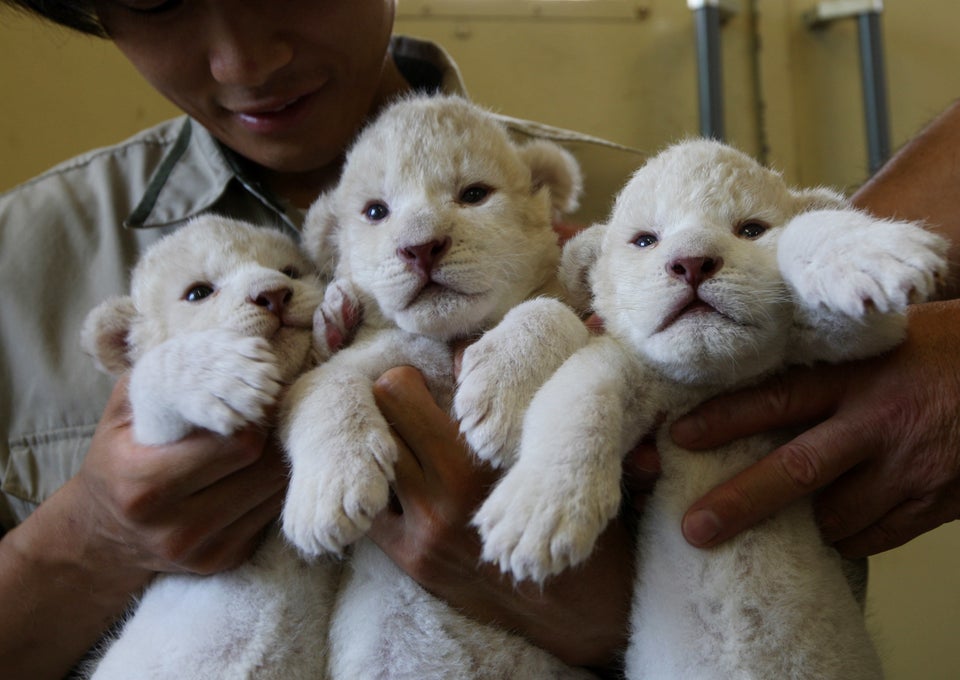 Despite their cuteness, white lion and tiger cubs are quite controversial. According to Big Cats Rescue, the only way to produce a tiger or a lion with a white coat is through inbreeding.
Hopefully, these adorable cubs are nice and healthy.