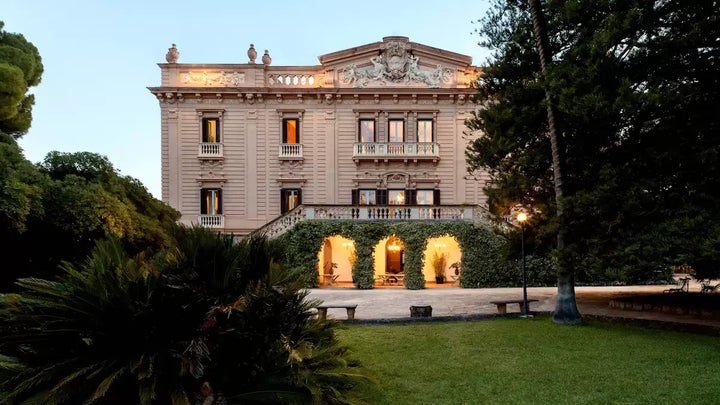 If you've been dying to book a Sicilian vacation after watching the second season of "The White Lotus" (pun totally intended), here's your chance to live out all your Italian summer fantasies.
Now fans can book the very same irresistible palazzo that Harper Spiller (Aubrey Plaza) and Daphne Sullivan (Meghann Fahy) visited for a day trip turned dizzying girls' night in episode three of the hit HBO show.
The grand three-story mansion, Villa Tasca, is available to rent on Airbnb. But as you might expect, you need to brace yourself for a whopping price tag.
The historic and lavish villa, which dates back to the 16th century, boasts four bedrooms, five-and-a-half bathrooms, massive windows, dazzling high ceilings and a swanky double staircase — all for $5,946 per night.
The property also features a swoon-worthy 20-acre manicured garden with citrus groves, a greenhouse and a swimming pool where you can channel your inner Daphne and Harper.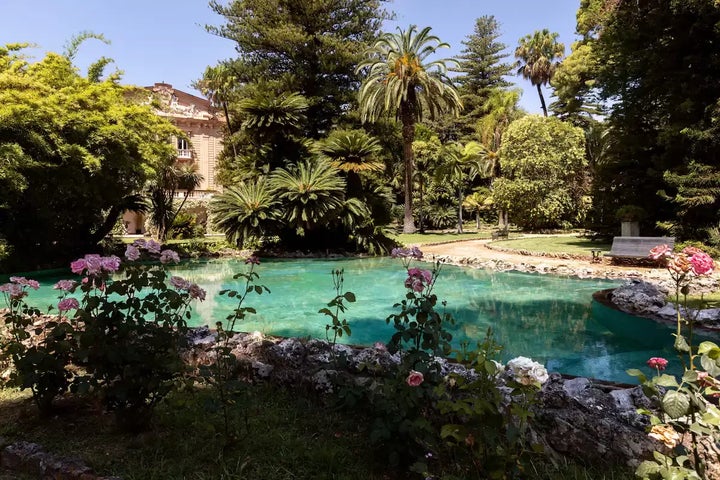 Though the series places the manor in the city of Noto, it's actually located roughly four hours away in Palermo, the capital of the Italian island of Sicily.
The show's sophomore season was filmed in multiple picturesque destinations across the island of Sicily, including Taormina, Palermo, Noto and the Ionian Sea.
From Castello degli Schiavi, one of "The Godfather" trilogy's most significant filming locations, to the Greek Theatre of Taormina where gladiator games were hosted during the Roman Empire, the show's latest season is full of dream getaways to add to your Pinterest board.
And if the views from the Palermo-based villa weren't enough to make you feel like Italian royalty, the property also comes with butler service from a full staff, a formal dining area that seats 10, a fully furnished terrace, a billiards room, music room and bar to kick back drinks with friends and family.
"All the glories of Italy's past—stately neoclassical architecture, trompe-l'oeil frescoes, Murano chandeliers, gilt-framed paintings—make for a sumptuous present at this Renaissance villa between Palermo and Monreale," the Airbnb property's listing reads.
You can rent the entire estate for you and up to eight of your closest pals for a minimum of three nights — hopefully sans the show's murderous ending.
Popular in the Community