A "band of hooligans" vandalized a luxury camp at the Burning Man festival last week, gluing trailer doors shut, cutting power lines, dumping 200 gallons of water and destroying the site's infrastructure, organizers said.
"This year has been quite the challenge for our camp," organizers for camp White Ocean wrote in a Sept. 1 statement on Facebook. "We have felt like we've been sabotaged from every angle, but last night's chain of events, while we were all out enjoying our beautiful home, was an absolute and definitive confirmation that some feel we are not deserving of Burning Man."
Each year, 70,000 people flock to the outdoor art festival in Nevada's Black Rock Desert. Participants construct a temporary city and are expected to live by 10 principles, which include radical self-reliance, gifting and participation, among others.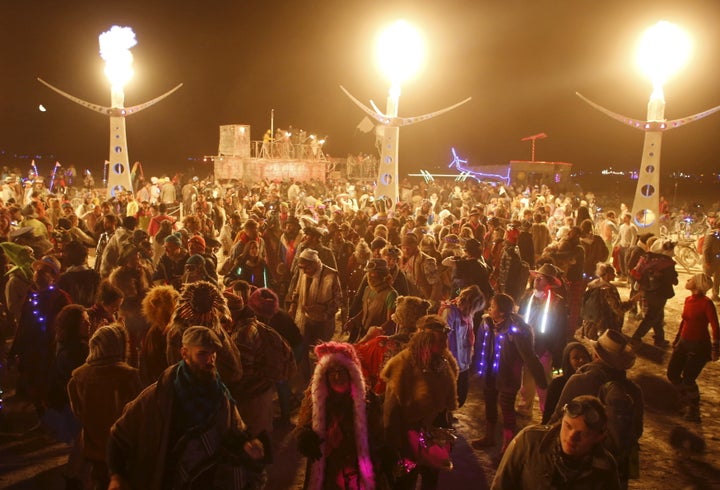 Increasingly in recent years, celebrities and entrepreneurs have attended the event to leave Hollywood or corporate life for a few days in the desert. Their camps, including White Ocean, are considered "plug-n-play" ones, meaning that "hired help assists the camp in the concert productions and the corral of RVs that surround a catered cafeteria and lounge space," the Reno Gazette-Journal explains.
Paris Hilton, for example, appeared at the festival with models Cara and Poppy Delevingne.
"We actually had someone from the organization tell us that in paraphrase 'it makes sense that you have been sabotaged as you are a closed camp and not welcoming,'" the statement read.
White Ocean organizers also stated they provide "one of the most state of the art stages" at the event and each day feed "hundreds" of festival participants not staying at the camp.
Read the entire statement below:
Related
Before You Go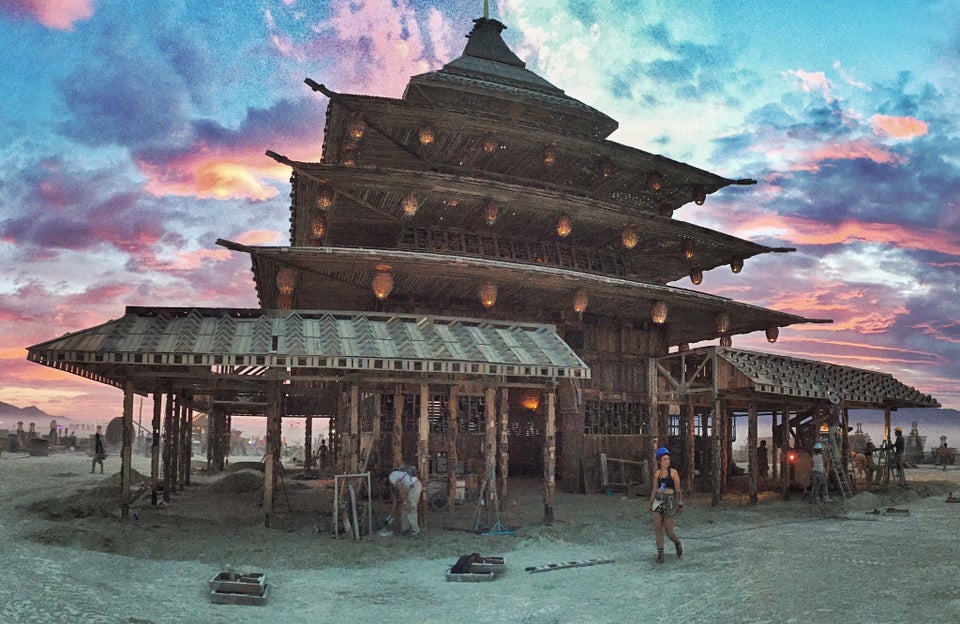 Burning Man Temple 2016
Popular in the Community