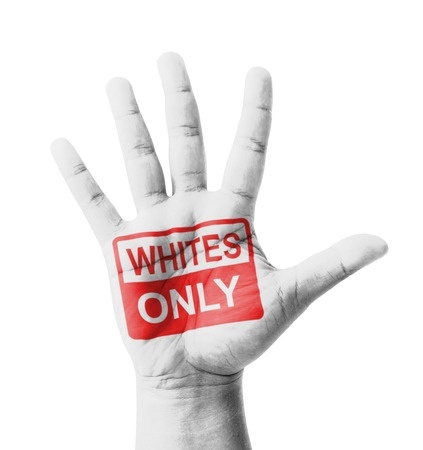 Last Saturday, a doe-eyed workshop volunteer stopped me at the entrance to the crowded meditation room.
"Has anyone talked to you about our dress code?" she asked. "You see, we require you to wear white clothing from head to toe. Our teacher said that if you don't have anything light to wear, you will have to sit out the next session and go home to change clothes. Another option is that you can buy some of our clothing in our upstairs room."
Truthfully, I had no idea about the dress code.
I walked away to confer directly with the instructor. Little did I know my alleged wardrobe infraction would cause a stir among the 160 white-clad crowd. Over the ensuring 90 minutes, several devoted yoginis asked me about my turquoise clothing and espoused the vibrational and psychic benefits of white clothing.
Within that short time, I no longer felt like I belonged here. My turquoise scarf and pullover might as well been painted with scarlet letters.
This meditation center and program were quite a learning experience--just not the kind I intended. I finished one more guided meditation, and sampled some vegan grub. Then I quietly left the cool white sea of yoginis behind.
Have you ever experienced a similar "infraction" and felt as unwelcome as I did?
How effective is your organization at creating a safe, trusting environments for internal or external audiences? What do you do to ensure you succeed?
I have hosted over a dozen exclusive CMO events in the past four years. Whenever I ask participants what they liked the most about these sessions, they unanimously say "It was a safe haven to share my challenges and connect at a deeper level with my peers." If I am able to achieve this with little or no training as a meditation teacher or events planner, so can you.
This avoidable workshop experience created unnecessary angst for me and my fellow participants. Here are four behaviors that caused it:
Initially offering customers the most costly and inconvenient remedy. The teacher's volunteer had plenty of time to find another volunteer who could lend me an extra white sweater, tunic, or scarf. As a paying customer, I was insulted that she expected me to purchase clothing to atone for my wardrobe sin.
Assuming everyone knows the rules. I do not remember receiving any pre-event documentation containing the dress code dictum. If the volunteer had started the conversation asking me whether I ever saw the email would have led to a more pleasant exchange.
Applying the rules inconsistently. As I said to one onlooker: if you are going to be annoying, be consistently annoying. When I scanned the room and spotted three women in brightly colored sweaters, I realized the "all white" rule did not apply to everyone. To make matters worse, nobody asked them to change clothing. When I suggested that the volunteer offer white clothing to them as well, she denied ever noticing them. Her reply left me baffled.
Choosing corrective action over preventive action. The yoga center volunteers waited for nearly three hours to tell me that I didn't comply. The Welcome Table team could have discussed the white only rule with me when I arrived. Sending all attendees an additional email confirmation 1-2 days prior to the event confirming the rules would have been another preventive measure.
The next time your organization hosts a private or exclusive event for customers or prospects, educate every one of your team members on how they will consistently handle surprise situations. No matter how organized you are, and how seasoned your events team is, these issues WILL arise. Don't let these missteps happen and lose an earnest customer.
If you ignore the power of preventive actions, your profits and repute are in peril. Customers just might bow to comedy guru Groucho Marx, who once said, "I don't care to belong to any club that will have me as a member."
Copyright 2015, Lisa Nirell. All rights reserved.
Popular in the Community