With her debut single "Somebody" having recently cracked the Billboard Top 10, things are looking up for singer Natalie La Rose. However, the multi-talented performer recalls many times she thought about giving up on her dreams.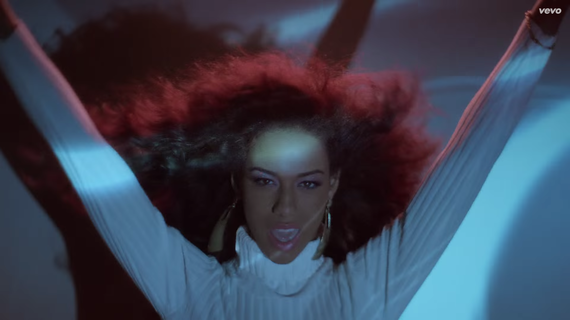 "There were definitely times when I couldn't get bookings," stated La Rose, "The struggle was real then!"
With a song in the Top 20, and an EP featuring "Somebody" in the works for early May, La Rose is now in demand, especially on the summer Pride circuit it seems. She proved a hit at Miami Pride and is scheduled for Jeffrey Sanker's White Party, April 24-27, in Palm Springs. However, that wasn't always the case, she shared during a telephone interview.
"Sometimes I was just staying home for days," she described, flashing back on times when gigs were few-and-far-between, "I didn't want to go out and spend money."
Five years ago, La Rose came to the United States from her native Amsterdam to pursue a career in music. While aspiring to solo success, she lived the life of Los Angeles auditions, taking occasional modeling jobs, shooting periodic commercials and accepting an international tour dancing for Latin superstars Marc Anthony and Cheyenne.
On occasion, La Rose acknowledged, the opportunities dried up. During those times -- long before "Somebody" featuring R&B hit-maker Jeremih was on the horizon -- her confidence waned.
"Every now and then, my parents would be like, 'You know, Nat, you can always come home,'" shared the 26-year-old Dutch beauty, "And I would always say, 'No, I've got to go through this tough time, so I know how it is. I can only come out stronger.'"
"It took a lot of effort -- and money too -- to be able to stay and work in the United States as a foreigner," La Rose continued, "For me, it was like, 'I've got this far. Now I've got to really stay and fight to make it happen.'"
The turning point for the singer was meeting Flo Rida. Identifying the "G.D.F.R." rapper as a performer on the same trajectory she wanted for herself - "He's making global hits," La Rose told me, "And that's what I want to do" -- the then-unknown singer introduced herself at a party and insisted they work together.
"Flo was... It was one of my missions," she confessed, "I've always been on a mission."
It was a ballsy move for the young performer, but "it definitely paid off!" Soon after, La Rose was touring with Flo Rida, getting an insider's perspective on the life of a global superstar.
"It's really not easy," she said of the behind-the-scenes machinations of touring, recording and "living the life," all of which "Somebody" is now letting her taste first-hand. "It's very busy, a lot of responsibilities and pressure. I've gotten the chance to see it up close."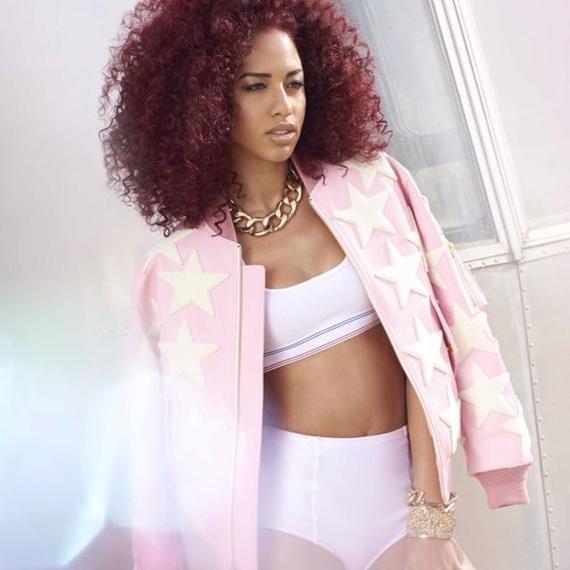 More importantly, though, Flo Rida became La Rose' strongest advocate and mentor. It hasn't been an easy process, the young singer said. Before she fully understood the rapper's insistence on perfection, she occasionally found herself questioning (again!) whether she could make it in the industry.
"I'd be in the booth, in the studio, and I would sing something. He's be like, 'No, it's not good. Do it right!'" La Rose shared. "I would be very, very frustrated. I'd think, 'Maybe I can't do this? Maybe I'm not good for this song, because he's not satisfied.'"
In the end, though, the results proved differently. "Somebody" has topped charts around the world, paving a path for future success.
"I guess I needed it, that toughness," stated La Rose, "The best results came from it!"
With her EP now ready for the masses, and a bona fide hit under her belt, La Rose admits she "gets" her mentor much better now. When he pushes back, she rolls with the punches.
"It's funny, because yesterday we were in the studio together again, creating a new song, and the same thing happened," she concluded with a laugh. "He was like, 'No, it doesn't sound good. Do it right!' I'm used to it now, so I just try to get it right!"
Calling all HuffPost superfans!
Sign up for membership to become a founding member and help shape HuffPost's next chapter