"What if the media portrayed white rioters the same as black protesters?"
"Seems like when the protestors are black, the media uses some pretty harsh words," the narrator says in the video above.
The video, produced by Brave New Films, also includes soundbites from news outlets referring to black protesters as "criminals," and "thugs." In contrast, other clips show the media describing riots mainly composed of white Americans with words like "passionate" and "rowdy."
"'White Riots vs.Black Protests' was originally inspired by the difference in the way the media portrayed the Ferguson protests vs. (mostly) white sports fan riots," Mike Damanskis, Director of Digital at Brave New Films told The Huffington Post in an email. "After the Waco shooting that left nine people dead, the media bias was even more apparent."
The compilation calls for fair treatment from the media and how it discusses and debates these protests, regardless of the majority race of protesters. It also notes differences in police treatment and terminology used when talking about black protesters.
"We want media organizations to stop using the racist "t-word" in their reporting when referring to black civil rights protesters," Damanskis said, referring to the word thug. "It's not going to solve racism overnight, but it's a huge step in the right direction."
"A lot of people simply parrot the talking points from the news shows and when the news shows are biased or racist, they lead the pack for others to perpetuate these talking points in everyday conversations," Damanskis said.
Support HuffPost
Every Voice Matters
Before You Go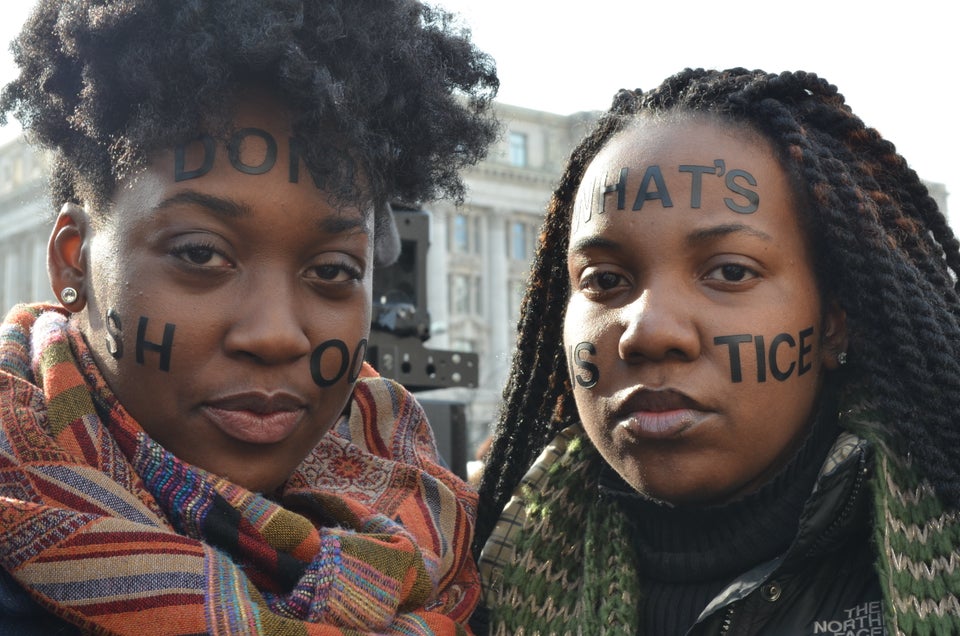 "Black Lives Matter" March
Popular in the Community