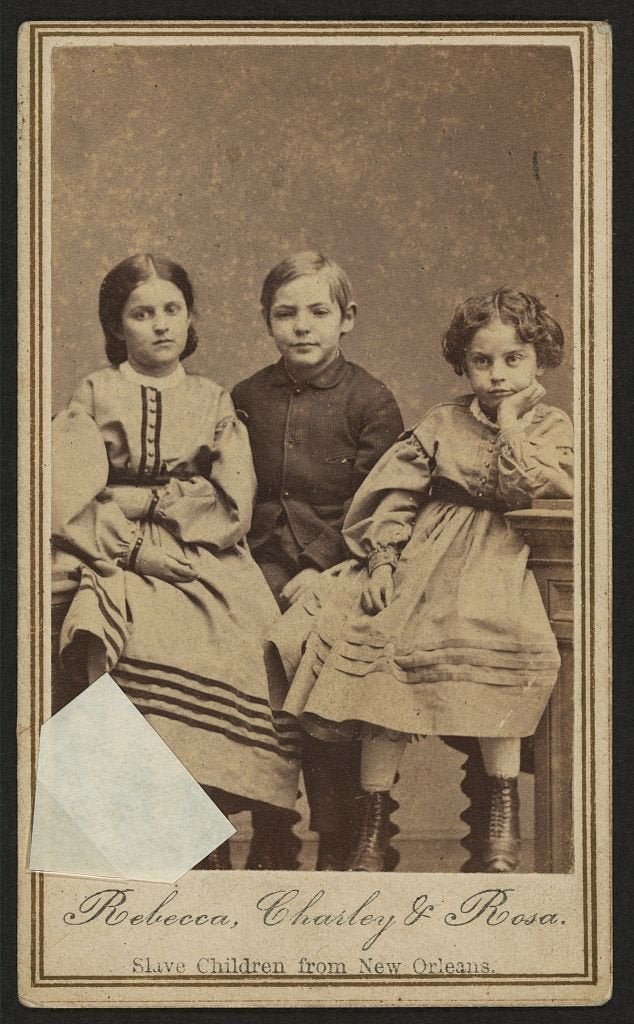 In the early 1860s, photographs of children dubbed "white" slaves were circulated as part of a campaign to raise money for public schools for emancipated slaves.
As writer Kathleen Collins explained, advocates hoped that "these enigmatic portraits of Caucasian-featured children" would encourage "Northern benefactors to contribute to the future of a race to which these children found themselves arbitrarily confined."
In the photos the children--who included a black boy named Isaac White, and four other bi-racial children Charles Taylor, Rebecca Huger, Rosina Downs and Augusta Broujey--were adorned in their Sunday's best, wrapped in American flags with captions that told readers of how they were turned away from a Philadelphia hotel "on account of color," and their struggles being sold as slaves.
In Harper's Weekly, the "white" slaves were described as:
as white, as intelligent, as docile as most of our own children...Yet, the chivalry the gentlemen of the Slave States, by the awful logic of the system, doom them all to the fate of swine, and, so far as they can, the parents and brothers of these little ones destroy the light of humanity in their souls.
As for Isaac, he was described as a "black boy of eight years" who was "none the less intelligent than his whiter companions."
The campaign, which also consisted of a publicity tour in the North, was run by the National Freedman's Association, the American Missionary Association and officers from the Union Army, the Daily Mail reports.
The children's white faces were used in an attempt to point out the ridiculous nature of the "one-drop-rule," a social construct instituted during slavery that classified an individual with any amount of African ancestry as black, despite his or her physical appearance.
Each photograph was sold, large ones for one dollar and small ones for 25 cents, with the proceeds donated to freedmen schools in Louisiana. Of the series, about 22 prints are still in existence. We've included some below.
All photos are courtesy of The Library of Congress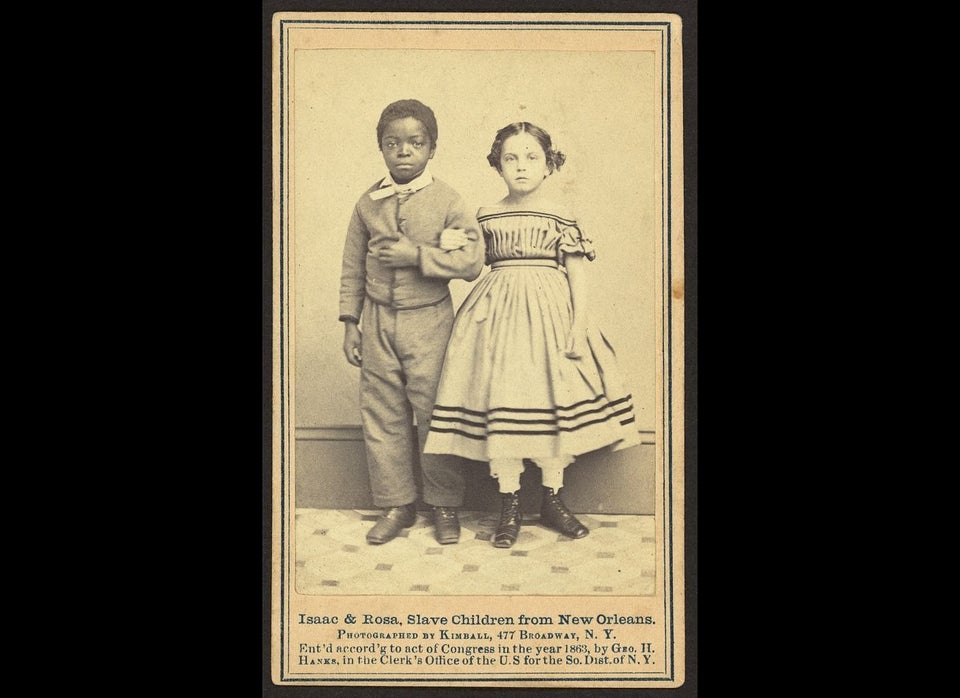 Popular in the Community