Scientists have been puzzling over a set of weird white spots on Ceres ever since 2004, when the spots showed up in images captured by the Hubble Space Telescope, io9.com reported. Now NASA's Dawn space probe, which is drawing ever closer to the dwarf planet, has obtained the best images yet of the spots--and still no one can explain them.
(Story continues below.)


A view of Ceres taken by Dawn on Feb. 4, when the NASA spacecraft was about 90,000 miles (145,000 kilometers) away from the dwarf planet. Credit: NASA/JPL-Caltech/UCLA
With a diameter of 590 miles (950 kilometers), Ceres is the largest object in the solar system's main asteroid belt, located between Mars and Jupiter. Signs of water were detected on Ceres just last year, and some astronomers think the white spots may be ice at the bottoms of craters or subsurface ice that's been pushed up from under the dwarf planet's surface.
Dawn is expected to arrive at Ceres on March 6, 2015.
Before You Go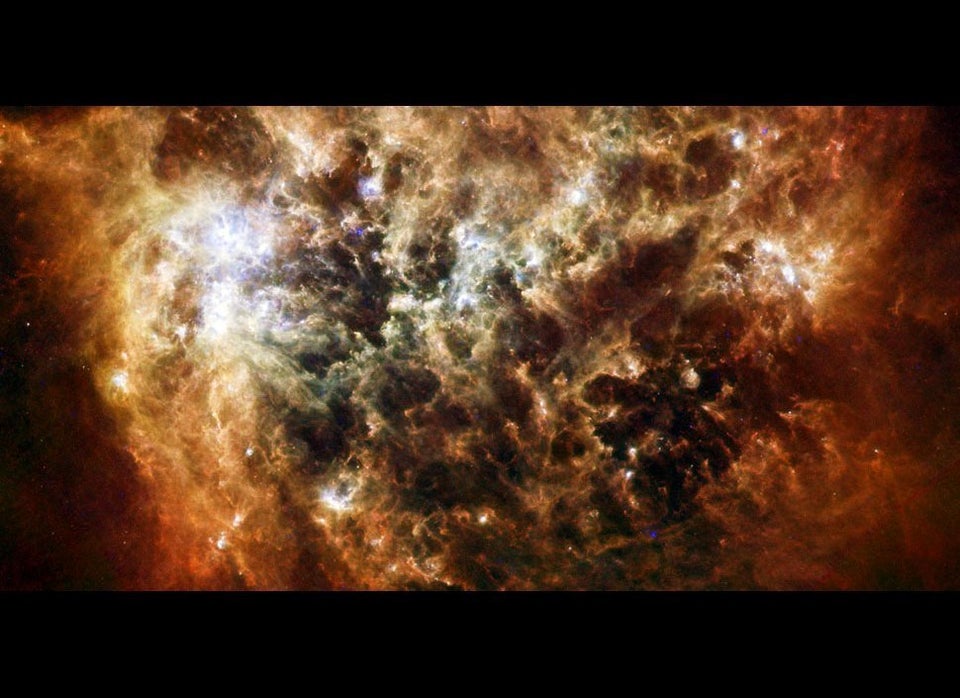 59 Incredible Space Photos
Popular in the Community