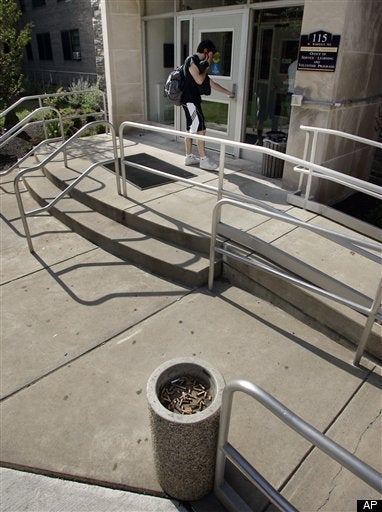 The Philadelphia Inquirer reports:

The poster, which was hung on bulletin boards in several campus buildings Tuesday, called on those who "feel underrepresented on campus" or are "uncomfortable in other 'special interest groups' " to go to a meeting Thursday night in Lawrence Hall.

Students and university employees who saw the fliers contacted the administration, which looked into the matter.

[West Chester Director of Public Relations and Marketing Pam] Sheridan said that she did not know who was behind the effort but that the investigation revealed it was "a very innocent and naive attempt to create some sense of activism," she said.
On Wednesday, students were sent an e-mail from the school's associate provost and president's deputy that said "there is no White Student Union at West Chester University, and there is no meeting," and stated that the fliers were posted to "draw anti-racist allies together," the Daily Local reports.
Several commenters on the Daily Local's site complained of double standards and exaggerated political correctness, since the university has a Black Student Union.
"Blacks can have their 'own' group who can sit around and discuss the bad old days of 'slavery' but whites, a majority on campus, cannot have their own organization to discuss the merits of Western European Culture which is the 'backbone' of modern civilization. Are you kidding me?" the commenter wrote.
A Facebook page titled "W.S.U. at W.C.U." -- White Student Union at West Chester University -- has 15 members, but offers little information about the existence of an actual group.
Eighty-five percent of West Chester's 14,000 students are white.
Calling all HuffPost superfans!
Sign up for membership to become a founding member and help shape HuffPost's next chapter