A Missouri school district is apologizing for "unsportsmanlike" and "insensitive" behavior by white students during a basketball game against a rival team with black players.
In a clip circulating online, the white students from Warrensburg High School are seen turning their backs as the black students on the Center High School team are introduced before the game Monday night.
The district posted a statement on Facebook apologizing:
Members of our student body acted inappropriately and were insensitive toward our opponents. The Warrensburg R-VI School District does not condone these actions and apologizes to anyone who was offended by the actions of these students. We will do everything we can to keep incidents like this from happening again.
Warrensburg Superintendent Scott Patrick told the Kansas City Star that the students have a tradition of turning their backs on opponents, which he called "unsportsmanlike."
He also told the local NBC station, 41 Action News, that there would be "consequences" for the students involved but did not specify what they would be.
Other students at the school said the incident is not a reflection on them all.
The Star reported that all 13 students on the Center team are either black or biracial.
If the behavior bothered the students, they didn't let it show on the court: Center won, 66-62.
"I have never been to a game that the other team turned their backs on their opponents," she wrote. "Never seen it a day in my life, until i stepped foot into Warrensburg High School last night! Glad i graduated from a school with so much respect and SPORTSMANSHIP!!"
Before You Go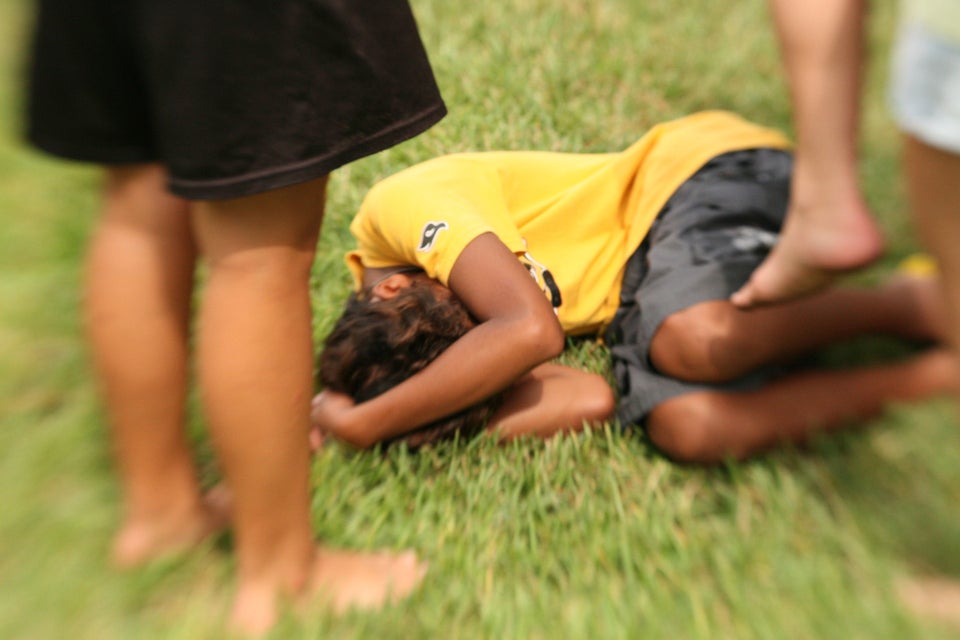 Fighting Racism And Discrimination Everyday
Popular in the Community