An African-American teen who died after an August hit-and-run was intentionally targeted because of his race, according to a newly released indictment in Oregon. 
A Multnomah County grand jury found that the couple "acted together because of their perception of the race and color of Larnell Bruce," according to a copy of the indictment obtained by The Huffington Post.
Prison records link Courtier, an ex-con, to the white supremacist gang European Kindred; he also has the gang's tattoo. Courtier entered not guilty pleas to the additional charges on Tuesday. Courtier and Hunt also previously pleaded not guilty to murder.
"I'm happy that they are finally treating this as a hate crime, which it is," the victim's father, Larnell Bruce Sr., told HuffPost.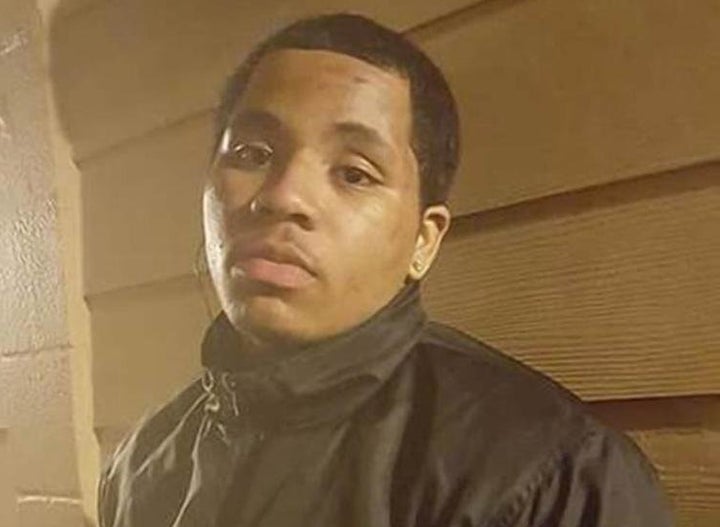 The victim, who had been raised by Bruce Sr. and his wife since age 2, was visiting his biological mother in Gresham on Aug. 10 when he had a run-in with Courtier at a 7-Eleven. Police have yet to comment on the reason the two men got into a dispute, but according to Bruce Sr., Courtier antagonized his son.
"This guy walked up, gave him the eye and said something to him," he said. "My son said something back and it escalated from there."
Authorities say Courtier slammed the teen's head into the storefront window, cracking a pane of glass, before the teen produced a machete and forced Courtier to retreat to his car.
"I'm guessing this guy was mad and irate because he just got showed up by a young black male in front of his female," said Bruce Sr. "But I'm glad my son walked away after that. He made a sound conscious decision to be done with it and I'm absolutely proud of my son for doing that."
As the teen walked away, witnesses at the scene heard Hunt encourage Courtier to "run Mr. Bruce over," according to the probable cause affidavit. Courtier then allegedly sped toward Bruce Jr. in his red Jeep Wrangler, causing the youth to flee.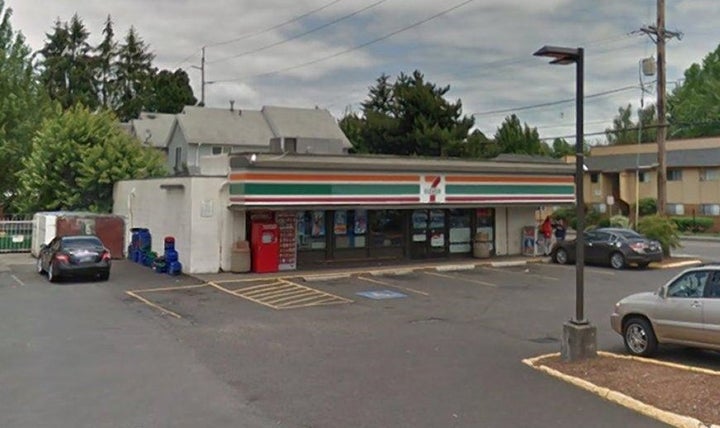 "Video surveillance showed Mr. Bruce take evasive maneuvers on foot in an attempt to escape Mr. Courtier's Jeep," the affidavit states.
The teen ran into oncoming traffic to escape Courtier, police said. Moments later, he and the Jeep were out of the camera's view.
When police responded to the scene they found the teen gravely injured, lying on the ground not far from the convenience store. He died a few days later.
Once in custody, Courtier allegedly told police he was angry that Bruce Jr. had pulled a weapon on him and "intentionally struck him with the front of his vehicle," according to the affidavit.
The teen, according to his father, was a good kid who had been struggling in the months leading up to his death. Bruce Jr. had been dealing with a roller coaster of emotions since recently reconnecting with his birth mother and was trying to get back on the right path after some run-ins with police.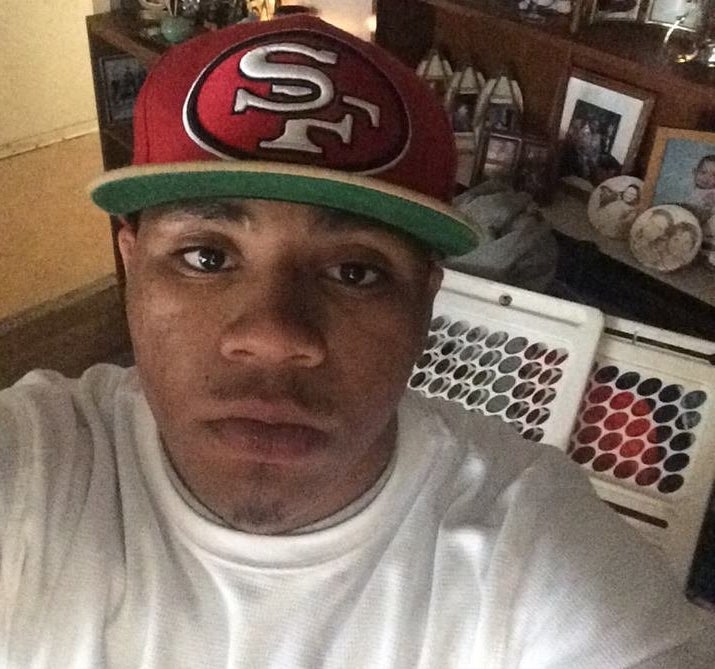 "He was a kid trying to find himself," said Bruce Sr. "I'm not trying to say he was an angel, but he was my angel. He loved people, he loved football and he loved to cook with my wife. He just loved life and was good to the people around him."
The distraught father said racism is not something he and has family has a lot of experience with.
"We really haven't had that many problems," he said. "We're a biracial family and we've never been approached by anyone. We do know the type and we've walked past them, but have never had anyone act out. I mean, this makes me feel like I'm back in the 1800s. I don't know how anyone can dehumanize a life to a point where they just want to eradicate it because of color. That's just stupid."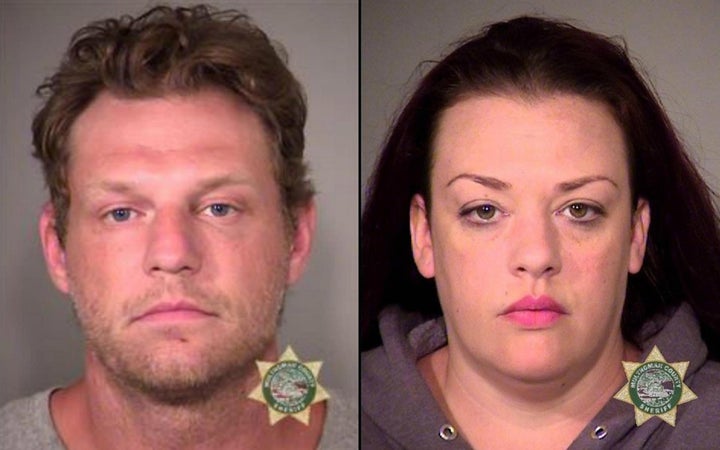 According to The Portland Mercury, Courtier spent a significant portion of his adult life behind bars, with multiple arrests for violent crimes. At the time of the incident at 7-Eleven, he was reportedly on parole after being convicted of attacking a woman with a knife.
Bruce Sr. said he believes that officials who approved Courtier's release hold some responsibility for his son's death.
"Here you have a violent criminal and he is able to get out of jail simple because of something like overcrowding or parole," he said. "If he had been held fully accountable for his prior actions he would not have been able to do this. Letting him out was just as reckless as leaving a loaded gun on a playground."
The Multnomah County District Attorney's Office declined to comment on the case Wednesday.
Courtier and Hunt, who are being held without bond, are expected to appear in court again on Oct. 3.
Meanwhile, Bruce Sr. said he's making it his mission to carry on his son's memory.
"I want it to carry a positive voice," he said. "I want to see laws changed. I want to see these hate groups treated like ISIS and al Qaeda and I want to see capital punishments in cases like this. I blame the people who run this country for not yet seeing to that. That makes all of us unsafe."
Calling all HuffPost superfans!
Sign up for membership to become a founding member and help shape HuffPost's next chapter
BEFORE YOU GO
PHOTO GALLERY
Fighting Racism And Discrimination Everyday