Some of the marchers in the white supremacist rally in Charlottesville, Virginia, might claim they were doing it to protest the removal of a Robert E. Lee statue ― but at least one said he was there for the sheer joy of being offensive.
The brief interview, which can be seen below, took place after the protester tore off his hat and white polo shirt as counter-protesters approached him.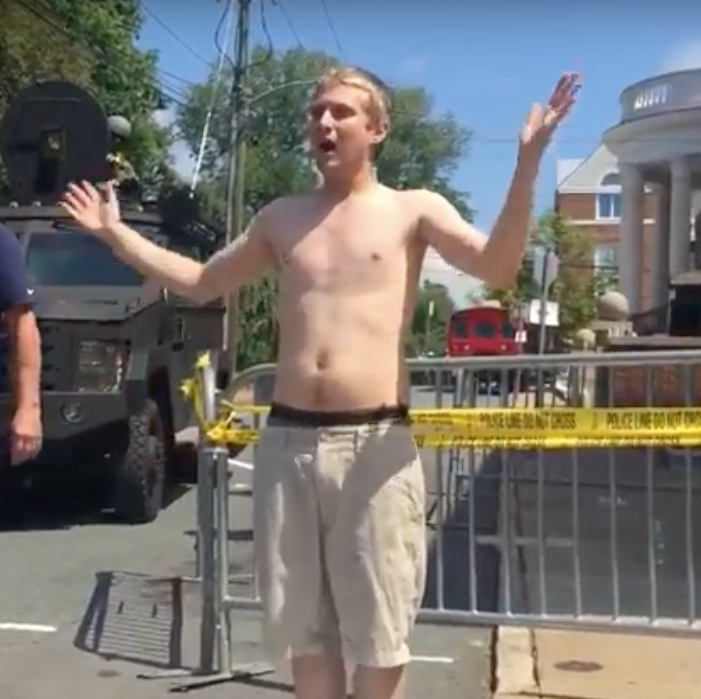 Hunt, who is working on a documentary about Civil War monuments, then asked the marcher, "What happened?"
The marcher replied snarkily: "A bunch of guys scared the shit out of me?"
Hunt dug deeper, asking the marcher if he was really serious about coming to a white supremacist march "for the fun."
Yes, the marcher confirmed: "It's kind of a fun idea. Just being able to say, like, 'Hey man, white power!' You know?"
"To be quite honest, I love to be offensive. It's fun," he added.
The marcher then walked off, ignoring Hunt, who kept asking if the man was going to put his "white supremacist uniform" back on.
You can watch the complete encounter here:
"As a person of color, my identity is not a uniform I can take off when I am feeling unsafe ― when I'm stopped by police or when my white girlfriend and I travel through southern towns where Confederate flags billow from porches and pickup trucks," Hunt wrote.
"Like all minorities, I've grown used to the way that difference marks me ― the burden of being ever ready for the moment my skin turns me into a target for angry white men determined to take back what the world owes them."
Hunt did not immediately reply to a request for comment from HuffPost.
Before You Go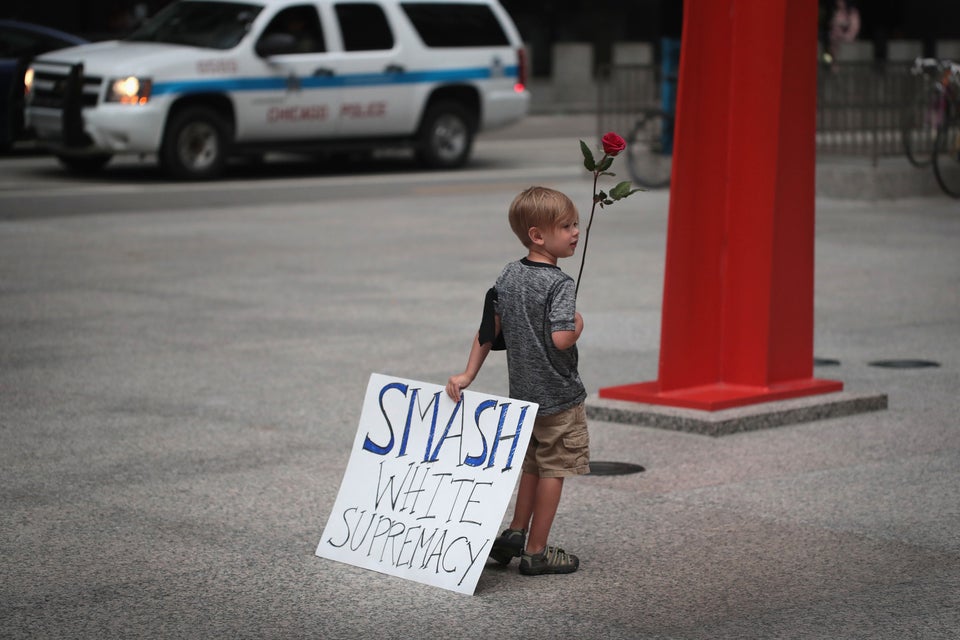 Powerful Signs From Charlottesville Protests Across The U.S.
Popular in the Community