A white supremacist hacker claims to have broken into Trayvon Martin's email and social networking accounts and posted his private messages online.
"I realize that some of this information might be to [sic] extreme to believe," a hacker named Klanklannon wrote, according to Gawker, which has an original copy of the message thread posted to the popular, unruly message board 4chan. "That's why I offer you evidence. Here are my sources."
Editor's note: Some readers may find language in this article objectionable.
A slide posted to the message board titled "Trayvon Martin Used Marijuana Habitually," apparently shows a conversation between Martin and a friend about getting high. Another alleged that Martin was a drug dealer and showed a picture of Martin standing "aggressively with a large amount of cash in his hand."
Gawker reported that Klankannon shared several of Martin's usernames and email accounts on the thread. The hacker also said that the passwords had been changed to racist slurs like "niggerniggernigger" and "coontrayvonnigger."
Martin, 17, was shot and killed by self-appointed neighborhood watch member George Zimmerman as Martin returned to his father's house in Sanford, Fla., on the night of Feb. 26. Zimmerman claimed that Martin looked "suspicious" in a 911 call. Not long after the call, Martin and Zimmerman engaged in a fight, and Zimmerman shot Martin in the chest. Zimmerman was not charged in the shooting, which has sparked a national outcry and drawn considerable media attention.
A much-circulated photo of a grimacing teen with his middle finger extended -- that many right-leaning sites have suggested is the Trayvon Martin the "mainstream media" does not want the public to see -- was also originally circulated on the white supremacist site stormfront.org, according to the Columbia Journalism Review. The person in that photo was not Martin, but another teenager who shared the name.
Slate's political reporter Dave Weigel, who has long covered the conservative movement, said that the misattributed photo was "part of a new cottage industry of 'truth about Trayvon' content, calibrated to convince people that they really shouldn't worry about the implications of this killing."
"Why, the kid wasn't even a saint!" Weigel said of the logic of such conservative sites. "He might have been shot after brawling with the man who creeply [sic] followed him around the gated community?"
But Gawker's Adrian Chen wrote that the attempts to smear Martin have backfired "because the picture they paint is of a normal high school junior preparing for college."
A screenshot of Trayvon's Gmail inbox our source provided us is heartbreaking. Martin apparently used his Gmail account for his college search, and it's filled with emails about upcoming SAT tests and scholarship applications. ("Trayvon, now is the best time to take the SATs!") One email included the results of a career aptitude test, our source said. It "talked about his interest in aeronautics and stuff."
This is not the first time Martin's online life has made the news. Earlier this week, conservative site Daily Caller obtained and posted messages from Martin's since-deleted Twitter account that date back to the beginning of the year. When The Huffington Post talked to the Caller's executive editor, David Martosko, who published Martin's tweets under his byline, Martosko said that he did so because his audience was hungry for information about the Martin shooting and the two people involved.
"These were not protected tweets," Martosko said. "While he was alive, these were not outside of the public sphere in any shape or form."
Martosko said that the Caller ran Martin's tweets "without value judgment," and would that he would publish Zimmerman's tweets if he was made aware of an account opened and used by Zimmerman.
Before You Go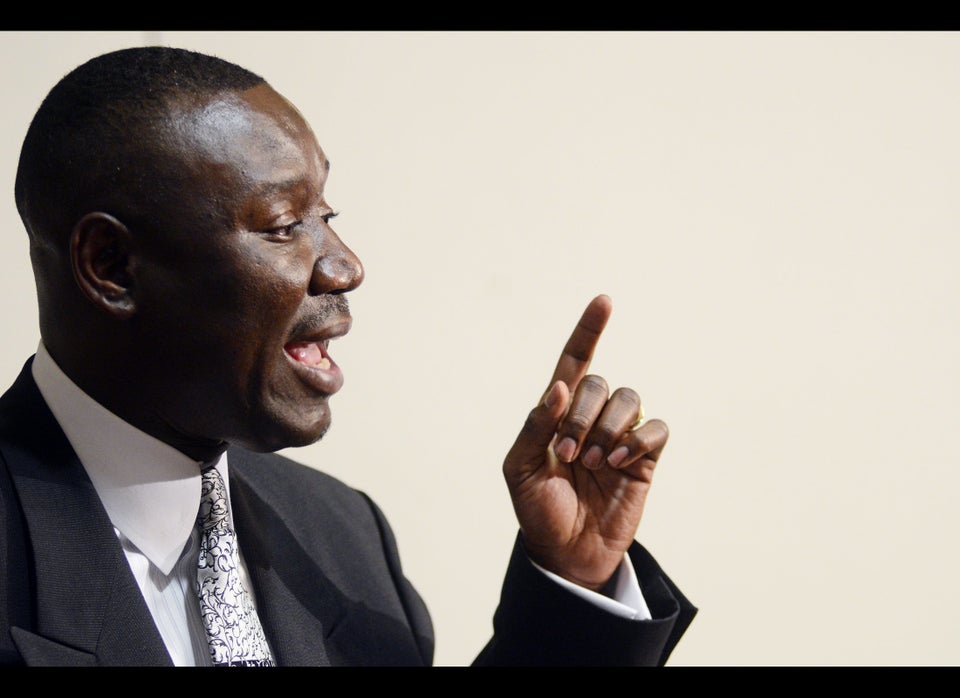 Trayvon Martin Photos
Popular in the Community