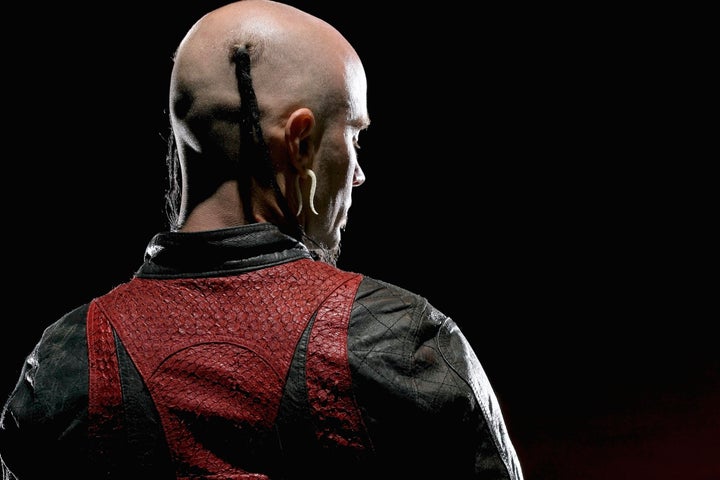 The conviction of two men in the brutal assault of two Mexican nationals has shed light on an underground network of white supremacist groups operating in San Francisco.
"As great a city as San Francisco is, hate can arise anywhere and will persist unless we make it clear this intolerant behavior is prosecuted vigorously," said District Attorney George Gascon during a press conference announcing the verdict.
Last November, Alex Cauich was assaulted by group of white men while standing in front of the Nitecap Bar on O'Farrell Street in the Tenderloin. Cauich's cousin, Jose Omar Cauich, jumped in to help and was also attacked.
Witnesses on the scene heard the assailants yelling "white power" and "run like you ran across the border" while the incident took place.
The men were later identified as Robert Allen, Justin Meskan and Anthony Weston. Weston reached a plea deal with prosecutors, only Meskan and Allen were charged.
Even though prosecutors held that race was clearly an issue in the assault, jurors declined to convict the two defendants of a hate crime—however, the question of whether to include a hate crime charge in their decision was the crux of the jury's two day deliberation process. "While the jury believed that race was a major factor in the severity and length of the beating of the victims," said Assistant District Attorney Victor Hwang after discussions with the jury after the verdict, "they couldn't find beyond reasonable doubt it was the cause of the initial assault."
When police searched Allen's apartment, they discovered a significant collection of white supremacist and Nazi paraphernalia.
The case is an example of an "anti-immigrant environment that is spreading throughout the country," Gascon said.

"As the economy gets more challenged, people are beginning to feel that their jobs and livelihoods are being threatened, and immigrants become the scapegoats," he said. "We want to make sure here in San Francisco that we take a very clear stand, and say this will not be tolerated in our town."
As part of Watson's deal with prosecutors, he described a network of white supremacist groups making their home in famously tolerant San Francisco. Watson detailed three such groups comprising up to 200 individuals.
As a result, the District Attorney's office is opening an investigation into the activity of San Francisco's white supremacist community. Officials believe that these groups, most of which formed in California prisons, may be involved in other illegal activities such as drug trafficking and identity theft.
A law enforcement source in the District Attorney's Office who is familiar with the investigation, but who asked not to be named, said Thursday that the names given by Weston had been independently confirmed by another person familiar with the gangs.

The source said the gangs, made up primarily of parolees from prison, have been in San Francisco since the 1980s but went relatively unnoticed by law enforcement for many years.
Support HuffPost
The Stakes Have Never Been Higher
Related
Popular in the Community