Red wine, it seems, has stolen all the thunder from its poor white counterpart. You never hear people raving about white wine's health benefits, or how they can't wait to pop open a big, brawny bottle of sauvignon blanc. Red wine, at least in America, has become the popular choice, creating hordes of red-only devotees who wouldn't be caught dead sipping a glass of grüner veltliner.
Personally, I try and cast my wine net a little wider, and pay equal attention to reds, whites, rosés and bubbles. As an equal-opportunity drinker, I often feel compelled to show red drinkers the light and prove to them that white wine can be so much more than a mouthful of buttery popcorn.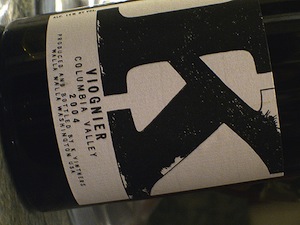 Some of the most revelatory and awe-inspiring wines I've tasted are white -- think grand cru white Burgundy, aged Mosel riesling or Savennières from the Loire Valley. That's not to say that these stunning wines cannot be matched by their red equivalents the world over. They most certainly can, and are, but I say why discriminate? Just drink them all!
Generally speaking, red wine is easier to love, and easier to understand. It can be sleek and polished, powerful and impressive. White wine requires a bit more investigation and a little patience. White wine is the introspective, geeky guy who reveals his merits slowly and grows on you over time.
So listen up, red wine drinkers. Here's a list of three whites to try that just might make a convert out of you.
Assyrtiko from Greece
Assyrtiko is probably Greece's best known and most critically acclaimed white grape variety. It grows prolifically on the island of Santorini and the best examples very vividly display the wine's close proximity to the ocean. You'll find a ton of briny salinity, chalky minerals, and aromas of seaspray in these totally captivating wines. Look for examples made by the producers GAIA, Argyros and Domaine Sigalas.
Viognier from Washington State
Viognier's spiritual home is the northern Rhone in France, but wineries in Washington's Columbia and Walla Walla Valleys have been embracing this grape with open arms and are turning out exceptional examples of this honeyed, peachy and highly aromatic wine. Viogniers are typically richly textured and can feel almost oily in the mouth. But the bottlings I've seen from Washington tend to be a bit leaner and racier in style, which I prefer, and which makes them easier to pair with foods such as pork chops, rotisserie chicken and rich shellfish like lobster and scallops. Look for viogniers made by K Vintners and Fausse Piste.
Rebula From Slovenia
Rebula, also known as ribolla in Italy, is one of Slovenia's hallmark varieties that thrives in the region of Goriška Brda. Wines made from rebula tend to be full-bodied and rich on the palate, showing aromas of white flowers and beeswax, and mellow flavors of citrus, almonds and hazelnuts. These complex wines are usually a deep shade of gold and oftentimes possess a nutty, sherry-like quality. Look for examples of rebula made by the wineries Movia and Simcic.
Etty Lewensztain is the owner of Plonk Wine Merchants, an online shop focused on small-production, artisanal and altogether great cheap wine. The food- and wine-obsessed Los Angeles native cut her teeth in the wine biz running a marketing campaign to promote Chilean wine in the U.S., and is certified by the esteemed Wine & Spirit Education Trust (WSET) and the American Sommelier Association. Plonk Wine Merchants specializes in hidden gems from around the globe and every bottle in the store is priced below $30. Follow Plonk Wine Merchants on Twitter @PlonkOnline.