Two of the fliers were discovered in stairwells in a residence hall on Sunday, according to SMU's newspaper "The Daily Campus."
Among some of the offensive messages in the flier included claims that black men are "much more likely to have STDs" and that "your kids probably wouldn't be smart."
An "alt-right" logo is printed in the bottom right corner of the flier.
Covered in photos of blond white women beside black men, the flier ultimately warns white women that they "should probably just avoid black men" because they are "more likely to commit every type of violent crime than whites." It lists several stories about white women being assaulted by black men as examples of why all black men cannot be trusted.
University officials are currently investigating the incident after student complaints, and a representative issued a statement to "The Daily Campus" saying:
"SMU condemns the racist and hateful message in these fliers. These messages have no place at SMU and are in opposition to SMU's values and commitment to an environment free from discrimination."
Officials say that the fliers have appeared "on at least two other campuses this fall," and the sad reality is that this isn't the first time this kind of racist messaging has appeared on a college campus in recent days. Similarly racist fliers from the alt-right have been found on the University of Oklahoma and University of Michigan campuses this month.
Before You Go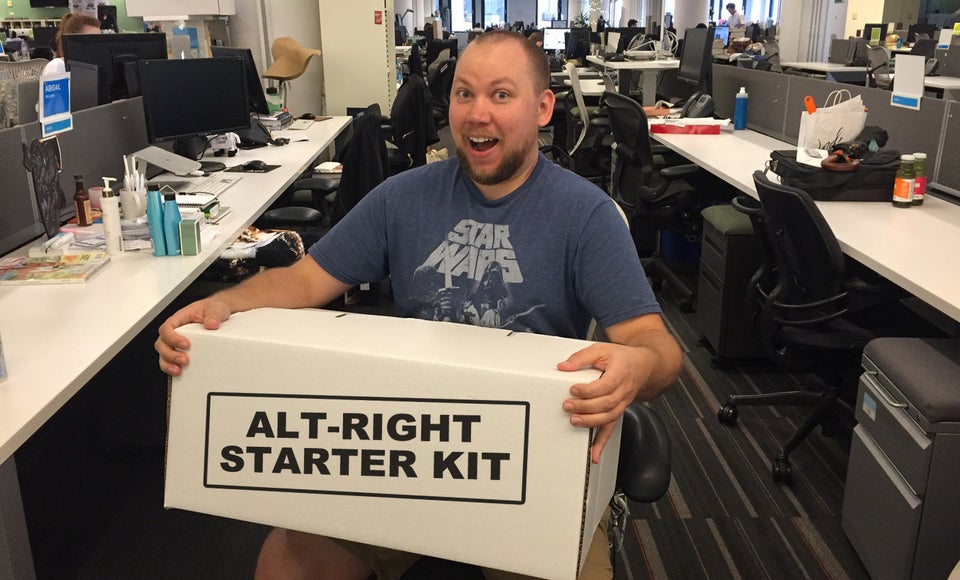 My Alt-Right Starter Kit Finally Came In The Mail!
Popular in the Community