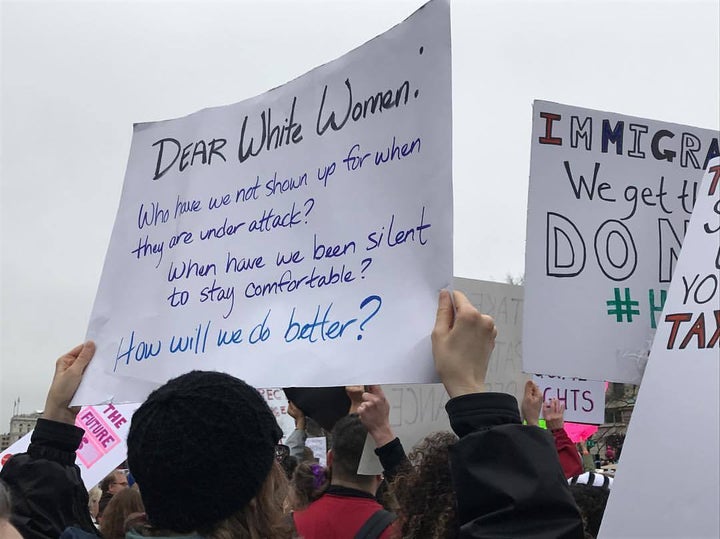 On Thursday night, I traveled from New York City to Washington, D.C. to attend the Women's March on Washington. It was a decision rooted in my desire to be around people combining forces to speak out about their rights in a way that could not be ignored.
When I arrived at Union Station, I was "greeted" by hundreds of men wearing tuxes and bright red Make America Great Again hats. I felt anxious. Unwelcomed. For a second, I wondered if these men outnumbered the amount of people at the station who were attending the march.
When the day of the Women's March came, I was happy to know attendees outnumbered the small amount of people who went to Trump's inauguration. The metro was so crowded we could barely fit inside. The energy was a stark contrast to the day before. People were smiling, chanting, and complimenting each other's signs.
By the time we gathered at Independence Ave & 4th St, the mood changed. Instead of focusing on the togetherness, people were pushing each other to try to catch a glimpse of the celebrity speakers. The actual march didn't start for almost five hours, in part because organizers were trying to figure out how to reroute it due to its extremely large crowd estimated to be more than 250,000.
The antisiness brought out the worst in people. During Angela Davis' speech, a white woman with a Mount Nasty temporary tattoo on her cheek was not having it. She complained that she wanted to march and didn't want to see yet another speaker. Then, during Janelle Monaé's powerful performance of "Hell You Talmbout" featuring the Mothers of the Movement, she loudly complained "Whose names are we saying? What is this? When is the march starting?" It made me think about who many of the white women in attendance were there for.
This, of course, wasn't the only incident of insensitivity of white women towards women of color. On Twitter, Sydne Rain, who is the co-founder of University of Oklahoma's advocacy group Indigenize UO, spoke out about her experiences during the Women's March on Washington. She has since made her Twitter account private after experiencing harassment, but here are some screenshots of her tweets: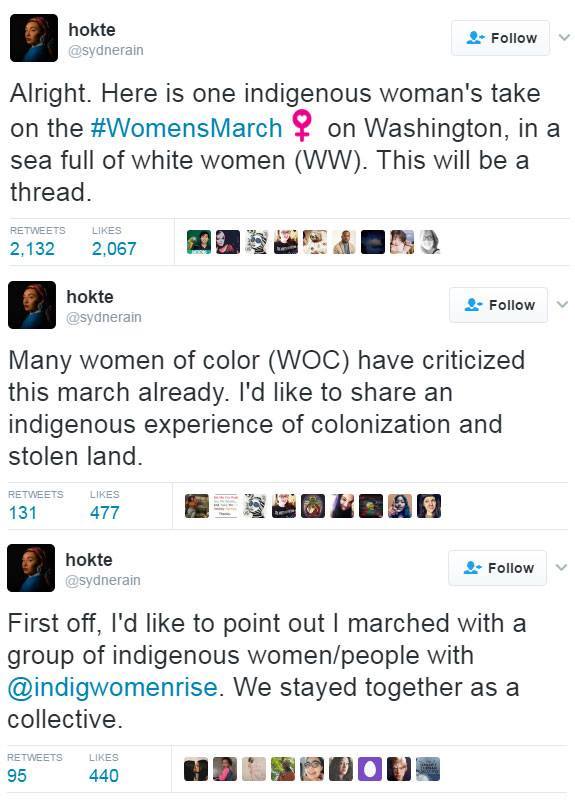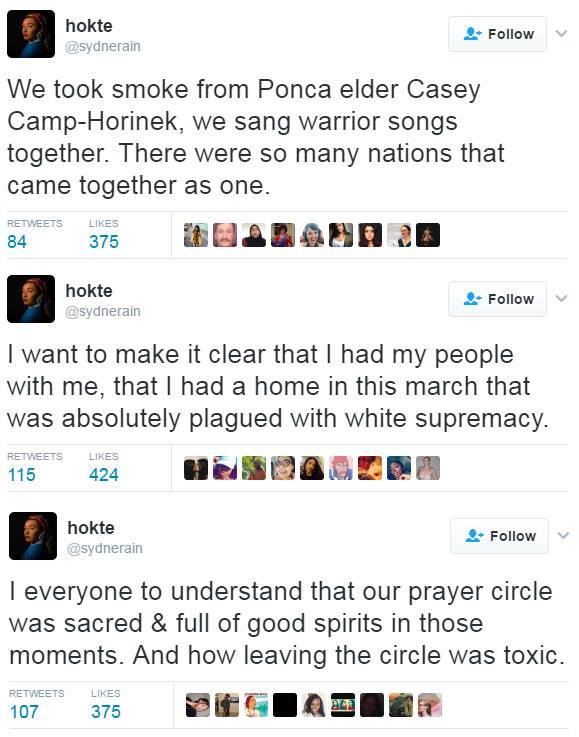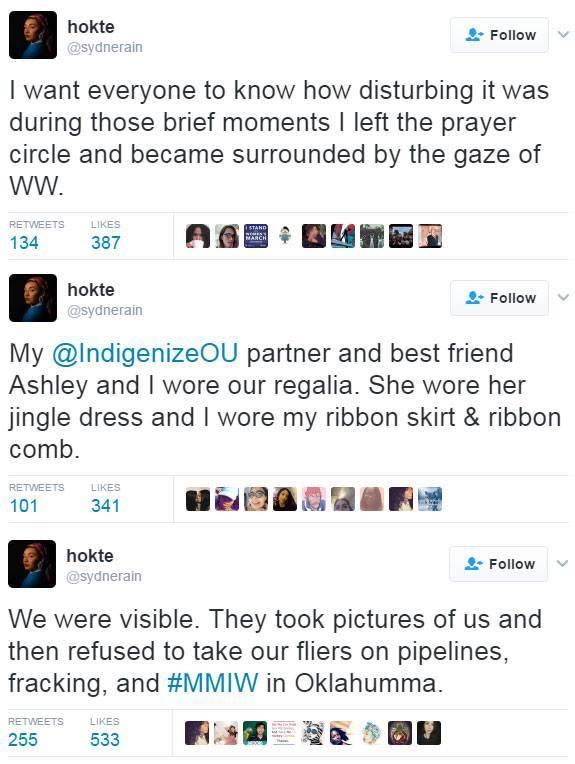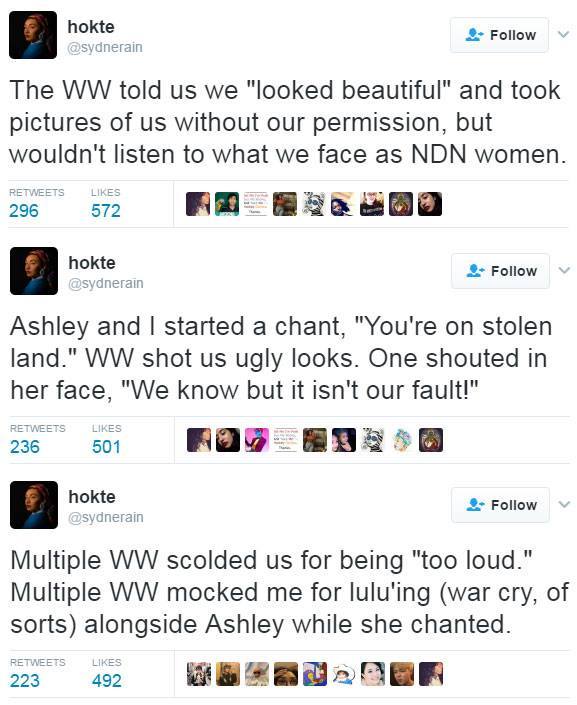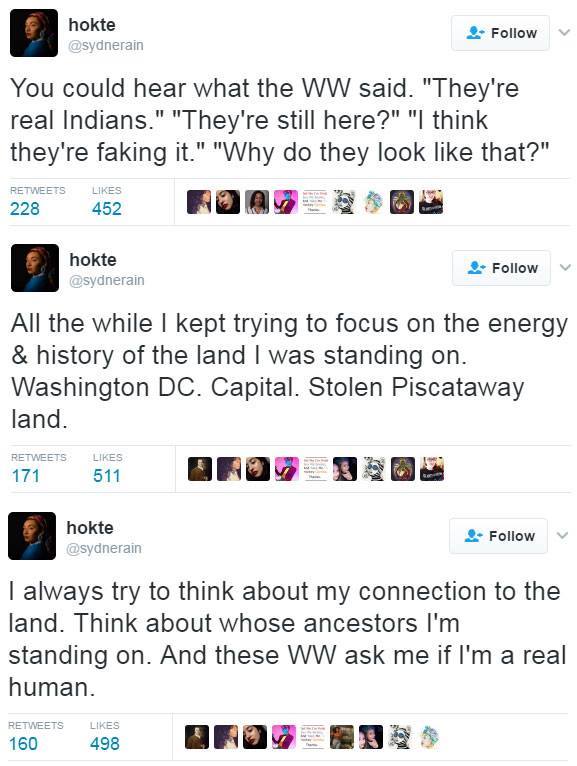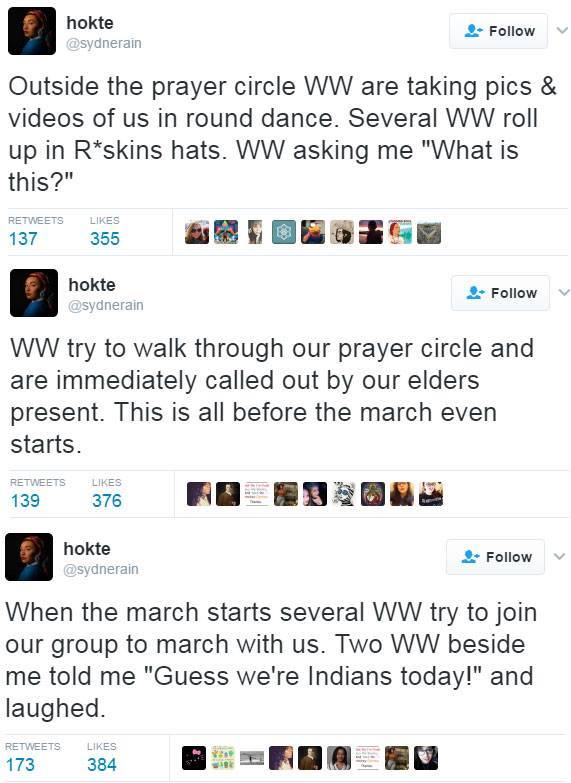 The march itself was initially problematic. The original name, "The Million Women March", was taken from the 1997 march "The Million Woman March", which was organized by black women in Philadelphia to address struggles within black communities. The name for this march was later changed after many criticized it.
The organizers redeemed themselves by bringing in an array of speakers of different backgrounds who spoke out about necessary issues, but still made the questionable decision of including Madonna, who has unapologetically used the n-word before, as one of the most prominent speakers.
On Saturday, I was happy to see some signs by white women holding each other accountable for these issues, imploring them to care just as deeply about women of color. Unfortunately, that's not enough. White women, please do better. Do not just claim your feminism is intersectional; act on it. Listen to your peers of color. Go to Black Lives Matter protests with the same enthusiasm as this march.
REAL LIFE. REAL NEWS. REAL VOICES.
Help us tell more of the stories that matter from voices that too often remain unheard.