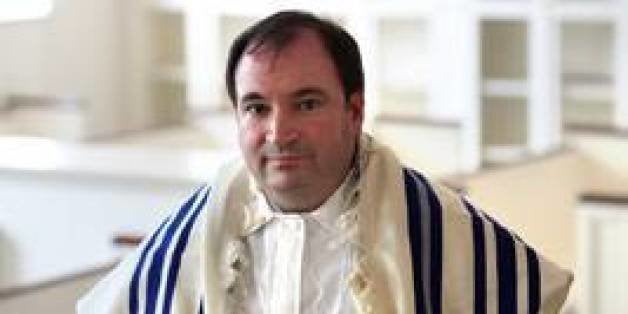 (RNS) When Rabbi Shmuel Herzfeld of Ohev Sholom synagogue in Washington looks out at his congregation on Yom Kippur, almost to a person they will be dressed alike.
"I see a sea of white," he said.
Orthodox Jews commonly dress in white on this most holy on the Jewish calendar, the Day of Atonement – which begins on Friday evening (Sept. 13).
In Reform and Conservative synagogues around the world, the picture on Yom Kippur is more colorful, with congregants dressed in suits and dresses of a variety of hues. Here, only the rabbis and hazzans, the musically-trained prayer leaders, will stand out in their white robes.
But in recent years, the tradition has spread to less observant Jews who make up the majority of world Jewry, and who find that wearing white is a way to connect to the message of Yom Kippur, which ends a month-long period of introspection and atonement for one's sins.
For somber-minded Jews engaged in rituals of cleansing, but also of death, white is the new black.
"I love the symbolism of it," said Stacey Robinson, a Jewish mother and account manager from Skokie, Ill. who began wearing white on Yom Kippur a few years ago.
In her simple, white linen dress, she says she can heighten her experience of atonement and renewal in the last moments of Yom Kippur, at the closing of the metaphorical "Gates of Prayer" – which refer to the doors of the ancient temple in Jerusalem.
"I can stand now, ready, clean, before the Gates," said Robinson, who attends a Reform synagogue. "I am ready to walk through the Gates, to reach out to God as God reaches out to me. White is clean, and pure and made new."
Rabbi Josh Jacobs-Velde, spiritual leader of the unaffiliated Congregation Ohev Tzedek in Boardman, Ohio, was hoping his congregants would similarly come to appreciate the power of the ritual when he first suggested that they wear white, four years ago.
Before then, it was not the custom in the synagogue, which had been affiliated with the Conservative branch of Judaism. But now he sees "pockets of white" among the Yom Kippur crowd.
The appeal, as Jacobs-Velde explains it, goes beyond the common association of white and purity.
Yom Kippur is a day of fasting, and of neglecting the body; no bathing or sexual activity is permitted. "We strive to be lighter, like the angels," Jacobs-Velde said.
The other reason Jews wear white on the Day of Atonement is "lesser known but more powerful," he continued. "Yom Kippur is a kind of ritual death of sorts, and white recalls the white shroud in which the body is wrapped in a traditional Jewish burial."
The liturgy reminds Jews that God decides on Yom Kippur who will live and who will die in the coming year, that death could be imminent for any of us. In Jewish teaching, that deathbed-like awareness of mortality on Yom Kippur enables people to face up to their failings and make amends.
"It gives us a way, especially in our culture, where we are so death-denying, to come to terms with what we are doing with our lives," said Jacobs-Velde, who, like most rabbis, will wear his white kittel on Yom Kippur.
The unadorned white robe, worn when getting married, leading a Passover seder and on Yom Kippur – is also the garment observant Jews expect to be buried in.
Women rarely wear a kittel. Rabbi Tamara Miller, a non-denominational rabbi in Washington, made a pre-Yom Kippur outing to Ann Taylor Loft.
"It's not like I didn't have a white dress, but they were on sale and I can always use another white dress," she laughed.
But the new, white dress is also a serious element of her observance. It's an equalizer of congregants, a color that connects, she said.
"It's one of those colors that reflects all the others," she said. "For me it's like unity. We're all one. We can see each other."
The connection between white and death isn't one Miller draws on during Yom Kippur – it's the white-robed, angelic symbolism that appeals to her.
Rabbi Tzvi Freeman, a member of the "Ask the Rabbi" team at Chabad.org – the online presence of the traditional Chabad movement, offers another Yom Kippur analogy.
"We're wearing white, for the same reason a bride on her wedding day wears white. White is purity. We're pure," Freeman said.
And the groom? God. There may have been some nasty issues between the couple, said Freeman. But Yom Kippur gives them a fresh start.
"We say to Him, 'We can't live without you.' He says to us, 'I always loved you.'"

Calling all HuffPost superfans!
Sign up for membership to become a founding member and help shape HuffPost's next chapter
BEFORE YOU GO
PHOTO GALLERY
Jewish Prayer