WASHINGTON — A tiny, 2-year-old Montana energy company with ties to Interior Secretary Ryan Zinke and backing from a major donor to President Donald Trump has come under scrutiny after being awarded a $300 million contract to help restore power in hurricane-ravaged Puerto Rico.
Whitefish Energy Holdings, which had just two full-time employees when Hurricane Maria made landfall on the Caribbean island last month, is located in Whitefish, Montana — Zinke's hometown. It is financed in part by HBC Investments, a firm founded by Joe Colonnetta, who donated approximately $25,000 to Trump during the 2016 presidential campaign, as The Daily Beast reported Tuesday.
Unsurprisingly, questions have been raised about how such a small operation managed to secure such an important and profitable job over larger, more experienced utilities.
"I'm scratching my head wondering how it all adds up," Susan Tierney, a former senior official at the Energy Department, told The Washington Post.
In a post to Twitter, New York Times columnist Paul Krugman said the story "has echoes of early Iraq occupation: key contracts given to politically connected firms, with disastrous results."
The Interior Department told The Washington Post on Monday that Zinke and Whitefish Energy CEO Andy Techmanski know one another, and that Zinke's son worked a summer job at one of Techmanski's construction sites.
Asked Tuesday about the two men's relationship, Ken Luce, a spokesman for Whitefish Energy, acknowledged that Techmanski and Zinke know each other. He pointed out that Whitefish only has a population of about 7,000.
"Zinke did not do anything to secure a contract or attempt to secure a contract," Luce said. "I know that's the assumption."
"At the end of the day, political connections are not what got something done," he added. Rather, he said, Whitefish started talking with Puerto Rico Electric Power Authority about power grid repairs in the wake of Hurricane Irma, which passed north of the U.S. territory in early September but still left more than 1 million people without power. Approximately a week after Maria hit in mid-September, Techmanski flew to Puerto Rico and sat down with PREPA to draft a plan to restore electricity in the island's mountainous areas. One of only two companies that expressed an interest in working with the bankrupt power utility, Whitefish was ultimately given the job, Luce said.
The Interior Department did not immediately respond to HuffPost's request for comment.
PREPA's executive director, Ricardo Ramos, said during a recent tour of a damaged power plant that Whitefish was the first company "available to arrive" and agree to PREPA's terms and conditions, The Washington Post reports. Ramos also said that PREPA is "completely content" with the work being done, and that concerns about Whitefish are "unfounded" and likely being spread by competitors.
However, Luis Vega-Ramos, a member of the Puerto Rico House of Representatives, expressed outrage about the situation. "Whitefish seems to be nothing more than a glorified middleman to get the real providers of the services, with which PREPA could have contracted directly," Vega-Ramos told The Daily Beast. "It is a cozy sweetheart deal in which Whitefish gets a gratuity for subcontracting the actual providers."
Whitefish currently has 300 people — mostly subcontractors — working on the island, with between 13 and 15 new hires arriving daily, according to Luce. Eventually it plans to have a workforce of 1,000 people.
Luce told HuffPost the questions being asked are legitimate, and "natural skepticism is warranted." However, he pushed back on the idea that Whitefish is not qualified for the job. Techmanski has 20 years of experience in the power sector and in transmission line repair, he said.
"If this was a company who did not have the expertise, then I wouldn't be putting up a report every day as to what the company is doing," he said, referring to the daily updates being posted to the company's Facebook page.
At least 45 people have died in Puerto Rico, a U.S. territory that is home to 3.4 million Americans, since Hurricane Maria struck the island. As of Tuesday, roughly 75 percent of the population is without power and one-fourth is without drinking water. Despite widespread criticism about the government's response to the disaster, Trump has given his administration "a 10" out of 10 for its performance.
Before You Go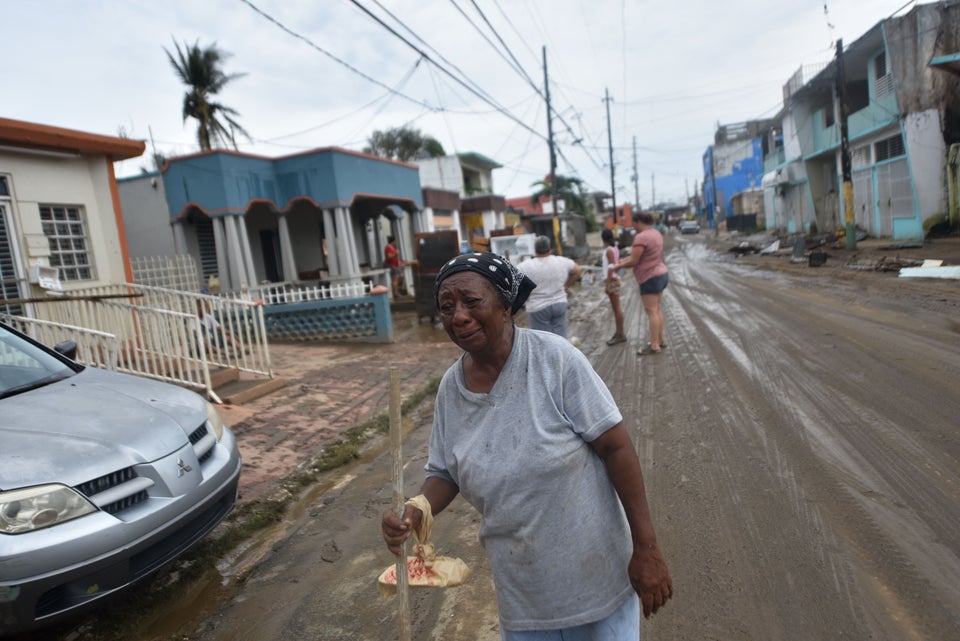 Puerto Rico Reeling After Hurricane Maria
Popular in the Community